WAIT, WHAT?! Tyga Supposedly MARRIED Tristan Thompson's Son's Mother Jordan Craig Before He Got With Blac Chyna
​
May 18 | by _YBF
​ ​ ​ ​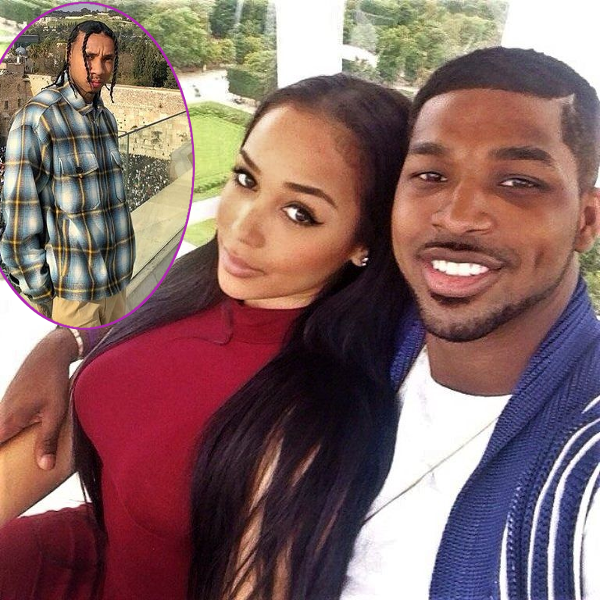 This tangled web just keeps growing. Word on the curb is that Tyga supposedly married Tristan Thompson's son's mother Jordan Craig before he got with Blac Chyna. See if you can follow the overlapping trail inside...
Well this is...interesting.
There has been drama brewing between rapper Tyga and Cleveland Cavaliers baller Tristan Thompson as of late. Apparently, Tyga liked a sexy photo of Tristan's son's mother Jordan Craig on Instagram and that pissed Tristan off. Allegedly. These Internet streets are saying hours after Tyga liked a pic of Jordan, Tristan hopped on IG hours later to troll. The baller posted a picture of his son with Jordan, Prince, on his IG Stories with the caption "Mi bwoy sweet."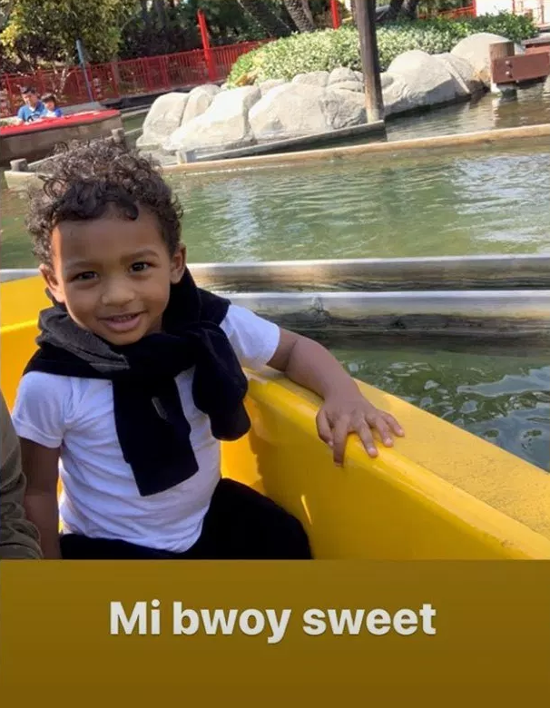 We all know Tristan doesn't post pictures of his 2-year-old son much on his social media handles, so it's not too far-fetched that he's dropping subliminals.
There's also rumors that Tristan is pissed about Tyga lurking on Jordan's social media. A source told HollywoodLife: "Tristan is furious after he was told by a friend that Tyga was creeping on Jordan's social media. Tristan considers Jordan to be family, and he doesn't want Tyga to date her, slide into her DMs, use her, or break her heart."
But didn't he...nevermind.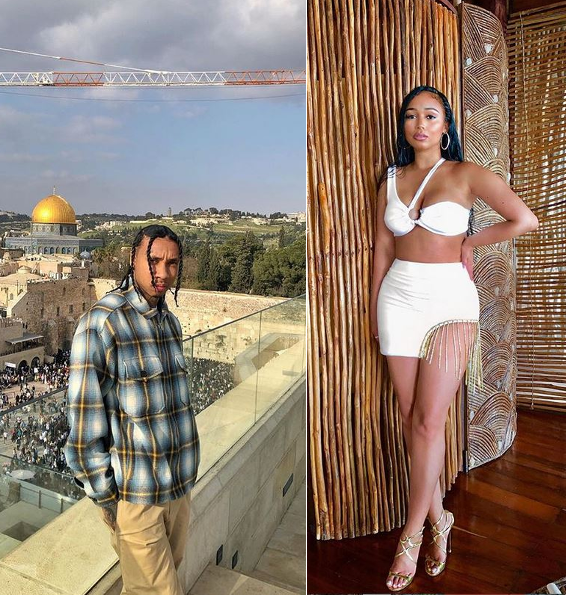 Well now, TMZ claims they've got proof that Tyga and Jordan were once married! Chile...
The site says they have court records that show Tyga and Jordan tied the knot on September 6, 2010. Exactly one month later, they filed divorce papers. So, Tyga would have been around 20-years-old when he jumped the broom. The "Rack City" rapper started dating Blac Chyna in 2011, had a son in 2012, and then called it quits in 2014. Right after calling it quits with Chyna, Tyga got with Kylie Jenner.
So get this...
In November 2018, Tyga and Jordan were spotted together in the club, sparking dating rumors. A source told SportsGossip.com that Jordy was attending Tyga's 29th birthday party at Delilah nightclub in West Hollywood. "They were all over each other," the source said.
The source also nabbed a pic of them together. See it here.
Ok, so here's the flow chart in chronological order...
Tyga married Jordan Craig. They got a divorce and then he got with Blac Chyna and had a son. Meanwhile, Jordan got with Tristan Thompson after her breakup. Tyga leaves Chyna for Chyna's bestie Kim Kardashian West's sister Kylie Jenner. Chyna then gets with Kylie's brother Rob Kardashian and they have a daughter. Tristan and Jordyn get pregnant, and then Tristan leaves her before his son is born to be with Kylie's sister Khloe Kardashian. Tristan and Khloe have a daughter together and then breakup. Tristan makes a move on Kylie's bestie Jordyn Woods and creates a whole scandal.
Whew, chillay.
Photos: Instagram
​ ​
​ ​ ​