Now That The Series Finale Is A Wrap, Here's The 'Game of Thrones' Spin-Offs To Get Ready For
​
May 20 | by _YBF
​ ​ ​ ​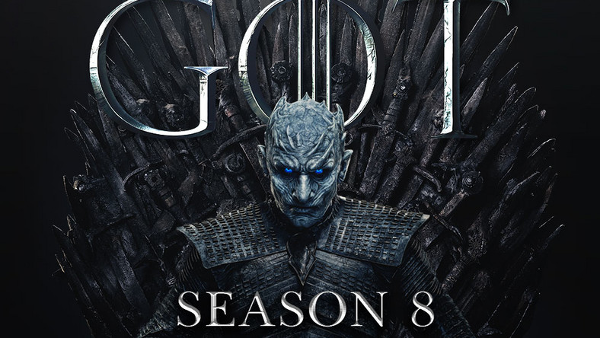 The series finale of "Game of Thrones" has aired, and now folks are ready for the spin-offs. Find out what's coming down the pipeline inside...
"Game of Thrones" concluded it's eighth and final season last night, leaving many fans feeling cheated. If you take a peek at your social media timelines right now, everyone is sounding off about the finale with the majority of everyone going off about the lackluster finale. There's even a online petition that was launched for a remake of the entire season. Yes, folks are MADT. A record breaking 19 million people watched, by the way.
But, maybe the writers wrote it that way purposely since there are several spin-offs in the works.
Spin-offs aren't a total surprise for the series being that the show was one of HBO's biggest hits and there have been rumors floating around for a few years about a spin-off. So check it, there's more than one spin-off in the works.
There's news that five spin-offs are in the works. "Game of Thrones" author/creator George R.R. Martin said that three of the five "Game of Thrones'" spin-off series at HBO are "moving forward nicely in a recent blog post.
"Oh, and speaking of television, don't believe everything you read. Internet reports are notoriously unreliable," Martin wrote. "We have had five different GAME OF THRONES successor shows in development (I mislike the term "spinoffs") at HBO, and three of them are still moving forward nicely. The one I am not supposed to call THE LONG NIGHT will be shooting later this year, and two other shows remain in the script stage, but are edging closer. What are they about? I cannot say," he wrote.
Of the give projects in development, HBO has only given one a pilot order, so far. Jane Goldman ("Kingsman: The Secret Service"), Brian Helgeland ("A Knight's Tale"), Max Borenstein ("Kong: Skull Island"), "Thrones" writer Bryan Cogman, and Carly Wray ("Mad Men") were all revealed to be developing "Thrones" pilots. And it seems the pilots will cover different eras before and after the "Game of Thrones" events. This is the pilot that reportedly was given a pilot order at HBO.
Sounds like "GOT" fans have plenty to look forward to after that underwhelming series finale. "GOT" fans, tell us what you did and didn't like in the finale!
Photo: HBO
​ ​
​ ​ ​