Judge Rules Nipsey Hussle's Sister Will Keep His Daughter Emani, Mom Tanisha Foster Is HOT About It
​
May 21 | by _YBF
​ ​ ​ ​
The judge has ruled that Nipsey Hussle's sister, Samantha Smith, will keep custody of his daughter, Emani Asghedom, and her mother, Tanisha Foster is pissed. Deets inside...
The judge has ruled!
Nipsey Hussle's daughter's mom, Tanisha Foster, has been fighting to get custody of her daughter. However, her wish will not be granted. At least not now.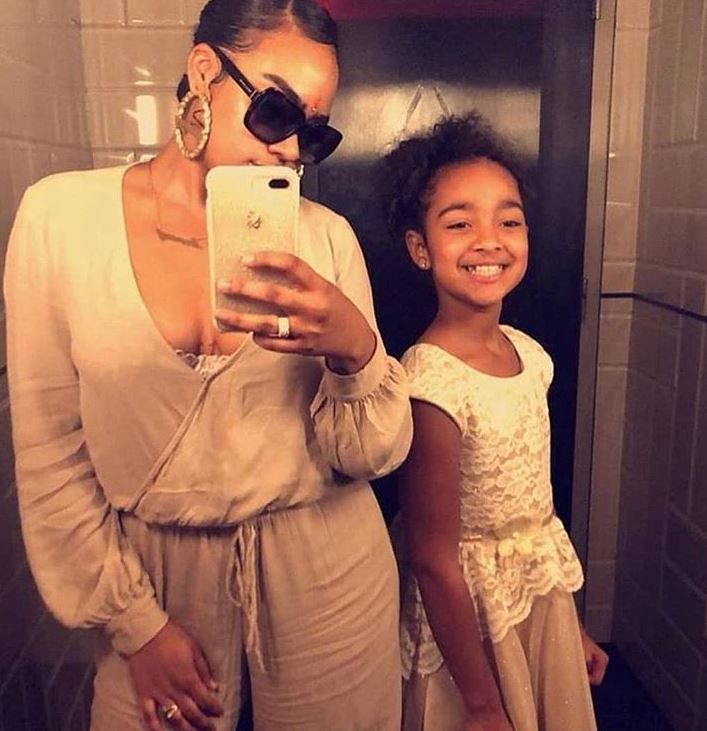 After being in court several times over the last week, the judge has decided to grant Nispey Hussle's sister, Samantha Smith (above), custody of the rapper's 10-year-old daughter, Emani. Yesterday, Tanisha learned in court Emani will continue staying with her auntie (whom she has been with since Nipsey's death) and she's pissed.
Peep the clip below:
Samantha Smith is happy with the judge's ruling:
The hearing was sealed and another one will go down in July.
As you know, Tanisha has been trying to gain custody of Emani after Samantha filed a petition for guardianship of her niece. Samantha and the Asghedom family believes Tanisha isn't stable enough to care for Emani. Last week, Tanisha told the judge she hadn't seen her daughter in months. The judge cleared the courtroom and allowed her to spend 20 minutes alone with Emani. Tanisha also said Samantha took Emani and refused to give her back.
Lawyer Midwin Charles appeared on the "Wendy Williams Show" today and revealed a review was done back in 2013 and the judge ruled to give Nipsey and Tanisha joint legal and physical custody. This means the belief that Nipsey had sole custody simply isn't true.
We're sure news about Tanisha's criminal past and her current bench warrant didn't help her any in court. An arrest warrant was issued for Tanisha after she skipped out on a court appearance for a DUI she copped a few years back.
After court, Tanisha told TMZ photogs she was "pissed" about the decision. Her lawyer, Larry Lewellyn, tells TMZ he's working with Nipsey's family to come up with a visitation schedule that will be in Emani's best interest.
Photo: Tanisha's IG/Samantha's IG
​ ​
​ ​ ​