Halle Berry Pulled A Fast One & Locked Lips With Lena Waithe On 'Jimmy Kimmel' - WATCH It Go Down!
​
May 23 | by _YBF
​ ​ ​ ​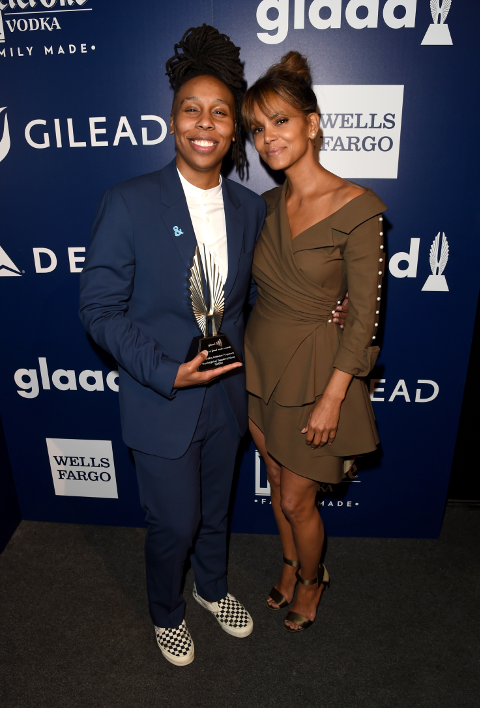 Lena Waithe was tapped to guest host "Jimmy Kimmel Live!" and she was surprised with a passionate kiss from Halle Berry. Watch it inside...
For her first late night hosting gig, EMMY winning writer Lena Waithe took over "Jimmy Kimmel Live!" last night.
During her opening monologue, she was telling Jimmy's sidekick Guillermo how she needed some words of encouragement to get through her hosting gig. He suggested they push the "Berry Button."
After he pushed it, the John Wick 3 actress popped out from behind the door. Surprise!
"Look, I need some inspiration. Like that Oscars speech you gave, that got me hyped," Waithe said, referencing Berry's famous acceptance speech from the 2002 Academy Awards. "I need you to give me some of that Halle Berry juice."
The Oscar winning actress - who is executive producing BET's "Boomerang" with Lena - then served up the pep talk she needed:
"Lena, you know I know you, right? We've worked together," she said. "So I know that you are a force of nature. You are a beautiful African American queen... Lena, tonight you are a writer, an actor, a producer and tonight you are a late-night comedian. You about to slay this show!"
Aye!
"And you are already winning, girl, because you are dressed way better than Jimmy ever was," Berry joked. Ha!
Halle then asked Lena if she needed more inspiration. "The Chi" creator, who is engaged to film production exec Alana Mayo, said she was good, but the Monsters Ball actress didn't seem to think so. That's whens he planted a kiss on Lena's lips and she was left speechless.
"Now, you're good!" Berry said.
Check it at the 3:50-minute mark below:
Hot!
Lena shared a clip of her passionate kiss from Halle on her social media, and everyone lost it: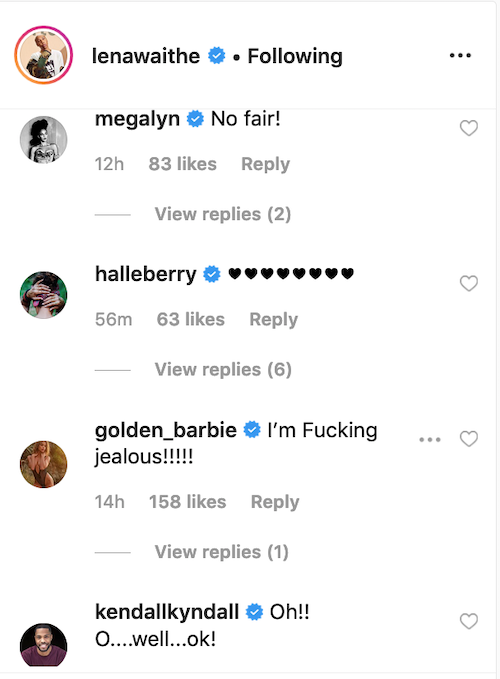 Ha!
"The Chi" creator said she was allowed to pick her own guests for last night's show. Making her television debut, rapper Chika sat down to chop it up with the guest-host and perform. Also, "Boomerang" star Lala Milan and Hollywood titan John Travolta, along with his daughter Ella Bleu, were also in the mix. Peep the clips below:
Good job, Lena!
Meanwhile...
Halle Berry was spotted leaving the studio with her 11-year-old daughter Nahla Aubry.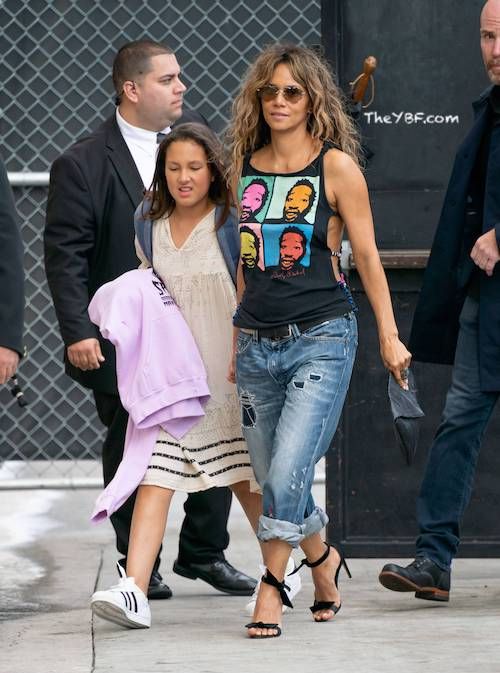 Baddie.
Photo: Getty/Splash/MEGA
​ ​
​ ​ ​