Nipsey Hussle's Daughter's Mom Tanisha Foster Jets To Vegas After Being Ordered To AA Meetings + Crips File Paperwork To Trademark 'The Marathon Continues'
​
May 27 | by _YBF
​ ​ ​ ​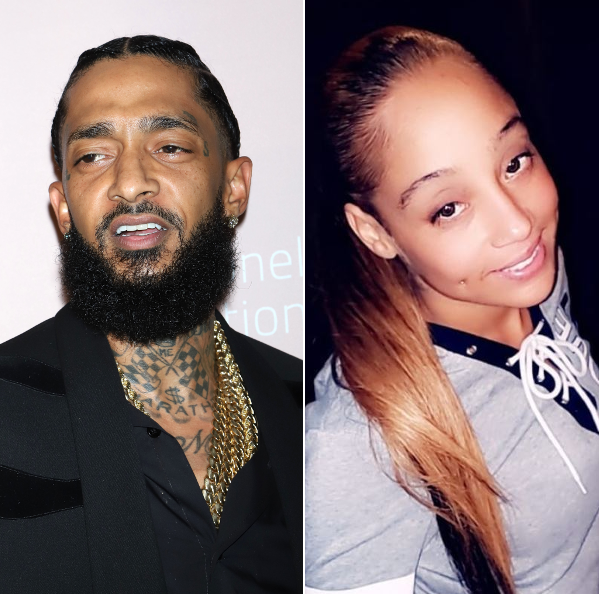 Nipsey Hussle's daughter's mom Tanisha Foster is living it up in Las Vegas after she was ordered to complete AA meetings in an ongoing DUI case. Get the latest on that, plus deets on the Crips trying to trademark one of Nipsey's slogans inside...
Tanisha Foster - Nipsey Hussle's daughter's mom - isn't letting recent reports about her criminal past stop her from living it up. Emani's mother jetted to Las Vegas with her bestie to turn up:
Tanisha is possibly facing time behind bars if her probation is revoked for skipping out on her DUI classes.
According to The Blast, Tanisha was in court Thursday in LA for a bench warrant hearing after she missed a court date earlier this month in her ongoing DUI case.
Tanisha is thanking her lucky stars that the judge decided to recall the bench warrant. However, she's still not out of the woods just yet. The court may still be moving to revoke her probation for a 2017 DUI since she hasn't completed the required programs in the case.
Tanisha was ordered to re-enroll in the DUI classes, as well as sign up for a Mothers Against Drunk Driving course. She has also been ordered to attend AA meetings.
Tanisha is set for another probation violation heraring in July. If her probation is officially revoked, she could go to jail, which would hurt her chances of regaining custody of her 10-year-old daughter, Emani Asghedom.
As you know, Tanisha is fighting for custody of Emani and to become administrator to Nipsey's estate, and if she gets its, she would have some power when it comes to handling the money left behind by Nipsey for their daughter. In fact, she would probably be entitled to some of it to provide for their child. However, Tanisha learned this week that Emani will be staying with Nipey's sister, Samantha Smith, after a judge ruled that was in the best interest of Emani. After court, Tanisha said she was pissed and plans on continuing to fight to get her daughter back.
Another custody hearing for Emani has been set for July.
July will be interesting for Tanisha.
In other Nipsey news...
It's reported the Crips, the gang the late rapper was affiliated with before he was murdered, is trying to trademark one of Nispey's slogans, "The Marathon Continues." They registered the slogan for it to be used in a mixture of services, including "arranging and conducting youth sports programs." Nice!
Oddly enough, Nip hadn't filed for a trademark of the slogan even though it is the name of his 6th album mixtape, along with the brand of his popular clothing store.
The site reports:
The application was actually filed by the Crips holding company, Crips LLC, on May 16.

Among the other services listed for Nipsey's catchphrase, the Crips included, "Developing educational manuals for others in the field of community organizing, gang prevention" and "gang intervention."

The application also mentions entertainment services to be provided by celebrities, comedians, rappers and "community organizers" from both the Crips and the Bloods.

An attachment in the application also mentions a documentary titled "The Marathon Continues," that is slated for a summer 2019 release on "all streaming platforms."

The Crips first registered their LLC in 2018, along with the Bloods street gang, who registered Bloods LLC.

At the time, a press release was put out announcing the rebranding of the organizations under the holding companies, and a refocused energy on the communities in South L.A.
It's unclear if Nipsey's family is on the same wave with the Crips taking the trademark over, or if they will try to keep the slogan in the family.
Today....
Nipsey's longtime girlfriend/mother-of-his-son Lauren London posted up a picture of Nipsey, sharing how much she misses him.
Photos: JStone / Shutterstock.com/Tanisha's IG
​ ​
​ ​ ​