MADT! John Boyega Slams 'She's Gotta Have It' Over Black Brit VS. Black American Actors Scene
​
May 28 | by _YBF
​ ​ ​ ​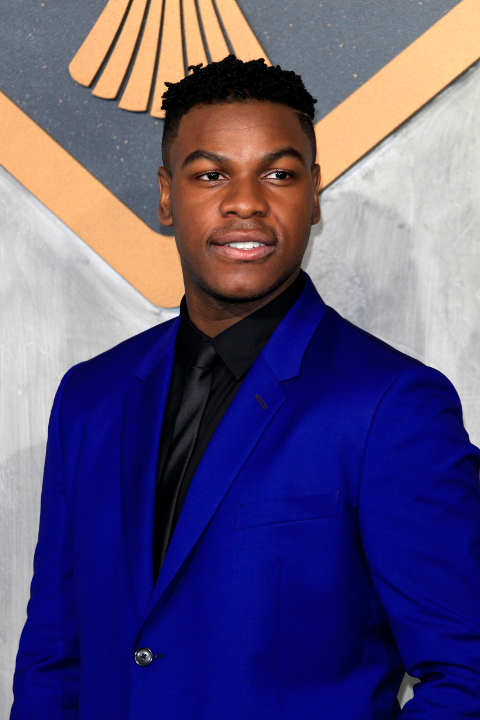 John Boyega isn't feeling Spike Lee's "She's Gotta Have It" after peeping a scene about black British actors. Here's what he said inside....
Season 2 of Spike Lee's "She's Gotta Have It" was released over the weekend and it's already stirring up controversy.
SPOILER ALERT! If you haven't watched the entire season, you may want to stop reading here.
There's one scene where the writers tackled a hot topic in the black community that's causing drama online. Nola Darling (played by DeWanda Wise) is chatting it up with her British born BAE Olumide Owoye (played Michael Luwoye) about the difference between Black British actors and Black American actors. In the clip, Nola explains to him why Black Brits seemingly get cast more for Black American roles.
"[Black British actors] need to fall back and fall away from taking all of our roles, like we have dope, talented, trained, qualified black actors right here in the States," Nola said. "But at the end of the day, black Brits just come cheaper."
Oop.
"I agree somewhat," Olumide responded. But black British actors are better suited than black American actors for Stateside roles because they don't carry the burden of f****d up black American history, of lynching, slavery, Jim Crow, all that."

"You just have Stockholm syndrome and fell in love with your captors," Nola responded.
Yikes.
By the way, Michael Luwoye is getting dragged on social media for his not-so-perfect British accent.
Check it:
can someone please explain what I'm the black british fuck is happening in this dialogue please? #ShesGottaHaveIt2 pic.twitter.com/DnW3G8mm6I

— mi (@helloalegria) May 26, 2019
Star Wars actor John Boyega - who is an English actor - caught wind of the clip and simply titled it "Trash."
Trash. https://t.co/5jKgiB6YCH

— John Boyega (@JohnBoyega) May 27, 2019
And he's not the only one feeling some type of way about the scene:
no but #ShesGottaHaveIt2 really really reeeeeeally said [black brits] have stockholm syndrome and fell in love with our captors. do you know how UNFUCKINGBELIEVABLY offensive that shit is?????? but we can't catch a fart in the wind to say "hey uhhh maybe you guys don't know us?"

— mi (@helloalegria) May 26, 2019
NAH GUISE GUISE. they really tried to say black brits are in love with whiteness and are blind to our own suffering? I'm legitimately livid. that's so fucking irresponsible, omg, to DARE to write. like seriously, how fucking dare you? #ShesGottaHaveIt2

— mi (@helloalegria) May 26, 2019
Fuck #ShesGottaHaveIt2 for reinforcing the ignorance that already pertains around Black British folks from African Americans. They have so many misconceptions of us and this disgustingly pushes that narrative further out to a huge ass platform. https://t.co/Roc0cgSUQo

— (@nubiantarot) May 26, 2019
That Stockholm line was fucking disgusting. That's so embarrassing, who wrote this? What negros says shit like this and keeps their teeth? Wtf?! Definitely not gonna watch it now. #ShesGottaHaveIt2 pic.twitter.com/XuKL92reut

— Tommie (@esquelifestyle) May 26, 2019
The #ShesGottaHaveIt2 writers got a Nigerian American wearing kente (lol), doing a fake British accent (the irony) because they knew no self respecting black Brit would agree to say any of that.

— diastema kween (@_abzx) May 27, 2019
I ain't even get to THAT scene yet in #ShesGottaHaveIt2. I just have some feelings on the obvious "I saw this on Black Twitter" writing that is so apparent and obvious. But once again, my folks on here done been spoke on that so there is no need for me to repeat it. But we C U pic.twitter.com/g5kUxQfJLD

— N O V A (@_inthenova) May 27, 2019
Thoughts?
Photos: Kathy Hutchinson/Shuttershock.com
​ ​
​ ​ ​