Lamar Odom On Past Relationship With Taraji P. Henson - 'I Never Connected With Another Black Woman Like I Did With Her'
​
May 29 | by _YBF
​ ​ ​ ​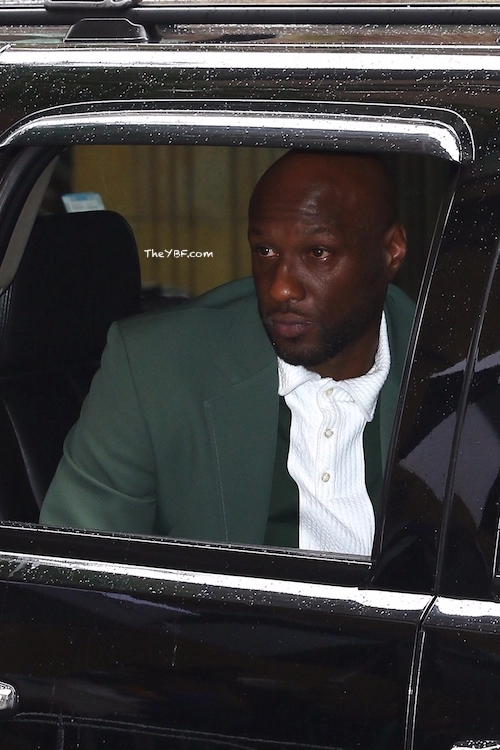 Who knew Lamar Odom used to date Taraji. P. Henson?! Yep, he did. And he said he has never connected with a black woman like he did with her. However, he ended up cheating on her and that broke them up. More inside...
More and more details about Lamar Odom's life is coming to life as he continues promoting his new memoir, "Darkness to Light.
The former Lakers baller revealed in his book that he used to date "Empire" star Taraji P. Henson. Who knew? Over 10 years ago, the former NBA player used to be romantically linked to the Hollywood actress prior to his marriage to his now-ex-wife Khloe Kardashian.
In the book, the 39-year-old said he met Taraji, they exchanged numbers, and they began secretly dating. The NYC native said once they started dating, sparks flew, and he "quickly fell in love." Like, on soul mate levels.
"I don't think I ever connected with another black woman as deeply as I did Taraji," he wrote.
While the public was left in the dark about this budding relationship, things got serious between the two. He said they spent a lot of time with one another and it even led to them meeting each other's family and friends, including Taraji's teenage son Marcel and her celeb friend Sanaa Lathan.
"She introduced me to her fourteen-year-old son, Marcel, and was at my house nearly every day,' he wrote. "Sometimes she'd bring some of her Hollywood friends, like actress Sanaa Lathan who starred in Love And Basketball."
Everything was good up until Odom cheated on Taraji.
"I felt guilty, but I was craving immediate sex," he shared. "Things were amazing, but of course, God gave me a layup and I blew it."
He sure did! Lamar went on to marry Khloe in 2009 and they got divorced in 2016. Meanwhile, Taraji is currently engaged to her beau Kelvin Hayden.
Lamar Odom, who almost died after overdosing inside a Nevada brothel in 2015, has been spilling tea about his life leading up to his book release. We've learned he has had sex with more than 2,000 women, Khloe Kardashian once beat the breaks off a stripper he cheated on her with, he believes the Nevada brothel owner David Hof (who is now deceased) tried to kill him the night of his overdose, he shared he has had to pay for multiple abortions in the past due to having unprotected sex with so many women, and he recently admitted he still smokes marijuana. You can catch that tea HERE.
Photo: Backgrid
​ ​
​ ​ ​