MAJOR: Netflix On The Verge Of Boycotting Georgia Amid Controversial Anti-Abortion Bill
​
May 29 | by _YBF
​ ​ ​ ​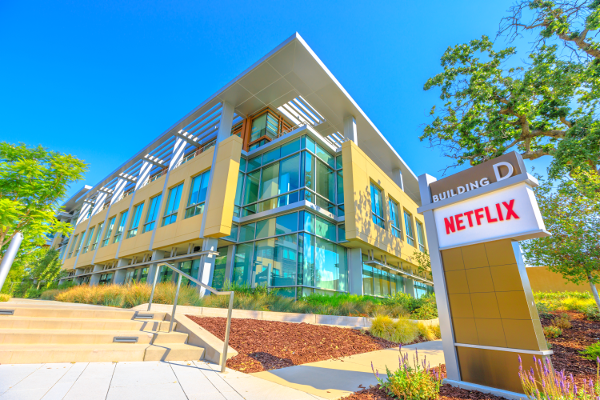 Netflix is taking a public stand against Georgia after Governor Brian Kemp signed the nation's most restrictive abortion law. More inside...
Abortion has been a hot topic in the media as politicians have been using their power to control women's bodies.
Georgia Governor Brian Kemp signed into law one of the nation's most restrictive abortion bans, which bans abortions after a fetal heartbeat can be detected. A heartbeat can be detected as early as six weeks into pregnancy. He signed the bill into law on May 7th and it's set to go into effect January 1st.
Now, Hollywood is taking action.
Netflix is the first (and only at the moment) Hollywood studio to speak out against the anti-abortion bill. The streaming giant is considering boycotting the state of Georgia in response to the passed bill. A slew of Hollywood movies and television shows are filmed in GA due to the state's tax incentive. Production companies get a 30% tax break for filming in the southern state. Netflix's "Stranger Things" (which returns July 4th) is filmed there, but it may not any longer.
Powerhouse female creators - including "The Handmaid's Tale" director Reed Morano and the Oscar-nominated writing team behind "Bridesmaids," Kristen Wiig and Annie Mumolo - are speaking out and have already reportedly axed plans to film in Georgia, according to Variety.
"It's hard to wake up every day feeling like I'm growing up in my mother's generation," veteran producer Lori McCreary, former president of the Producers Guild of America and CEO of Revelations Entertainment said. "I don't have anything that's shooting in those locations, but I would give it a second thought in those states because I think it's important for us to support [women]."
"We have many women working on productions in Georgia, whose rights, along with millions of others, will be severely restricted by this law," Ted Sarandos, chief content officer at Netflix, told Variety.
Talks of boycotting the entire state has been gaining momentum. Some high profile filmmakers - including Jordan Peele, J.J. Abrams, Peter Chernin, Jenno Topping, Ron Howard, and Brian Grazer's Imagine Entertainment - have seemingly decided not to boycott, but they have pledged to donate their salaries and fees to the ACLU and local activist groups who are fighting the legislation.
"It's why we will work with the ACLU and others to fight it in court," Sarandos continued. "Given the legislation has not yet been implemented, we'll continue to film there, while also supporting partners and artists who choose not to. Should it ever come into effect, we'd rethink our entire investment in Georgia," Sarandos said.
Big media companies like Walt Disney Co., Sony Pictures, Warner Media, Viacom, Fox, and Amazon Studios have yet to address the anti-abortion ban. Netflix is leading the charge in taking a stand against threats to women's reproductive rights.
Thankfully, Georgia lawyers announced last week that they will not prosecute women for getting an abortion.
Shout out to Netflix for standing up for and supporting women in this way! So far, they're the only network doing so.
Photo: Benny Marty / Shutterstock.com
​ ​
​ ​ ​