ANOTHER ONE! ABC & Walt Disney Company Follow Netflix's Lead - Threaten To Stop Filming In Georgia If Anti-Abortion Law Takes Effect
​
Jun 01 | by _YBF
​ ​ ​ ​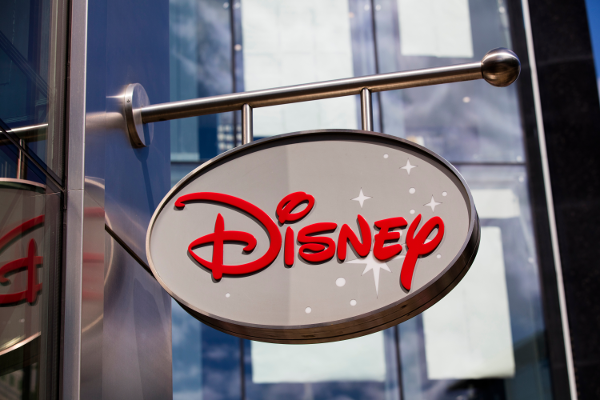 The Walt Disney Company - which owns ABC - is following in Netflix footsteps in threatening to stop filming in Geogria if their controversial anti-abortion law takes effect. More inside...
Just a few days ago, Netflix became the first Hollywood studio to speak out against the anti-abortion bill Georgia Governor Brian Kemp signed into law. The company said they were considering to boycott filming in Georgia if the law takes effect.
Now, The Walt Disney Company is following suit.
Disney's CEO Bob IGer recently spoke out about the controversial anti-abortion law and said it would be "very difficult" for the company to keep filming in the state if the law goes into effect.
"I rather doubt we will," Iger told Reuters. "I think many people who work for us will not want to work there, and we will have to heed their wishes in that regard. Right now we are watching it very carefully," he said.

"I don't see how it's practical for us to continue to shoot there" if the law went into effect, he said, according to Reuters.
A slew of Hollywood movies and television shows are filmed in GA due to the state's favorable tax incentive. Production companies get a 30% tax break for filming in the southern state.
As of now, the anti-abortion laws Georgia (and the other half dozen states) passed are on hold, pending the outcome of legal challenges. But will likely take effect in January if all goes according to the states' plans.
The Walt Disney Company owns ABC, Marvel Studios, 20th Century Fox, ESPN and a slew of other prodction studios, networks and products.
Film crews, though, are pissd. They say this boycott only hurts the small guy - the workers behind the scenes.
A grip working in Atlanta told BuzzFeed News he's worried they won't be able to pay their insurance or housing if this boycott happens:
"It's ultimately hurting more people than it is going to do any justice," a 39-year-old best boy grip told BuzzFeed News about a possible boycott. The grip preferred to remain anonymous because, like many other staffers who spoke to BuzzFeed News, he was afraid of losing his job.

"It's not going to affect the politicians and the actors," he said. "They're still going to keep going to work in other places like they always have. But with us here, it's going to destroy us."
Well, there's also that.
There are several other companies monitoring what's going on in Georgia before taking action over the anti-abortion law.
NBCUniversal:
"If any of these laws are upheld, it would strongly impact our decision-making on where we produce our content in the future," a spokesperson for NBCUniversal told Reuters.
Warner Media (which includes HBO, TNT and TBS, as well as its film distribution unit, Warner Bros.):
"If the new law holds we will reconsider Georgia as the home to any new productions. As is always the case, we will work closely with our production partners and talent to determine how and where to shoot any given project," WarnerMedia company said.
Viacom:
This just in from Viacom:
"We are closely monitoring the situation in Georgia and expect the legislation will be subject to significant legal challenges. Should the new law ever take effect, we will assess whether we will continue to produce projects in Georgia."

— Meg James (@MegJamesLAT) May 30, 2019
AMC Networks:
AMC Networks, which films #TheWalkingDead in Atlanta, has commented on the on the Georgia abortion bill. pic.twitter.com/uxzGYgZ90k

— Kate Aurthur (@KateAurthur) May 30, 2019
CBS and Showtime:
CBS/Showtime join production companies voicing concern about Georgia anti-abortion law: "If the law takes effect in Georgia or elsewhere, these may not be viable locations for our future production." pic.twitter.com/7IhLf20rmb

— Cristiano Lima (@viaCristiano) May 30, 2019
Photo: Ink Drop / Shutterstock.com
​ ​
​ ​ ​