CONFIRMED: Remains Found In Arkansas Positively Identified As 4-Year-Old Maleah Davis
​
Jun 03 | by _YBF
​ ​ ​ ​
The child remains found in Arkansas have been positively identified to be those of 4-year-old Maleah Davis. More inside...
Today, police confirmed the human remains found in a trash bag in Arkansas last week are those of 4-year-old Maleah Davis.
According to the Daily Mail, the Harris County Institute of Forensic Sciences positively identified the victim as the 4-year-old, who has been missing for a month. The cause and manner of her death have not yet been determined.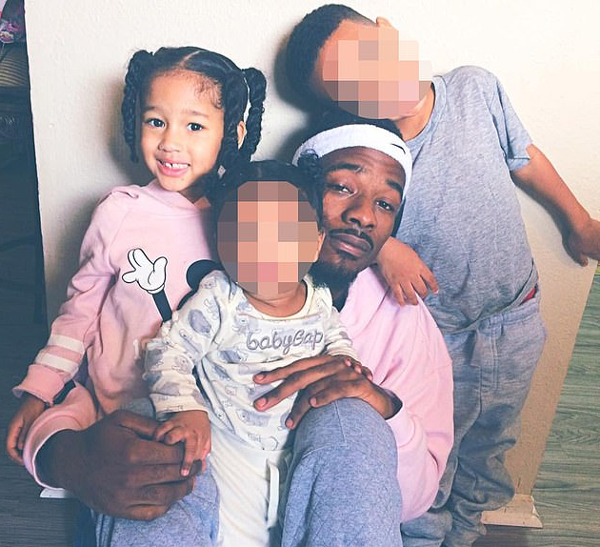 Just a few days ago, the search for the young girl was called off after police revealed that they believed the remains they found in Arkansas were Maleah Davis. Police in Hope, Arkansas found her remains near a freeway after suspect Derion Vence (above) confessed to coummunity activist Quanell X that he killed the girl by "accident" and disposed of her body there.
Police reportedly found a black garbage bag which contained bones, blood, and gave off a "foul odor." Her remains were flown back to Houston after they were discovered on Friday.
Quanell X revealed to The Houston Chronicle about what Vence told him about Maleah's disappearance:
"All I can say is he told me it was an accident, and that she is dead and where he dumped her body," Quanell told reporters in a southwest Houston parking lot

"He was very specific with the amount of distance and time," he told the publication. "When I was able to leave and look it up on my phone, he was to the point on the distance and time. He said that he pulled over in Arkansas, got out of the car, walked to the side of the road, and dumped the body off the road."
Vence is being held in a Houston jail on a charge of tampering with human remains in connection to the disappearance of Maleah. Vence's charge remains the same, but that could soon change with the identification of the little girl and the processing of the body.
By the way, Quanell is no longer representing Maleah's mother, Brittany Bowens, because he believes she knows more about the death of her daughter and is keeping quiet. Brittany previously revealed she and Derion were on the outs after she caught him sending sexual pics to men. It's unclear why she would then leave her child with Derion if they were no longer together.
Prayers up for Maleah Davis' family during this impossible and tragic time. We hope everyone responsible for her death is prosecuted to the FULLEST extent of the law.
EXTRAS:
1. Man sentenced to 19 years for throwing boy over Mall of America balcony. The 24-year-old Minneapolis man pleaded guilty last month to attempted premeditated first-degree murder in the April 12 attack. STORY
Photos: Houston Police Department/Facebook
​ ​
​ ​ ​