Married Boxer Adrien Broner SUED For Alleged Sexual Assault & It's NOT The Same Woman From His OTHER Alleged Sexual Battery Incident
​
Jun 05 | by _YBF
​ ​ ​ ​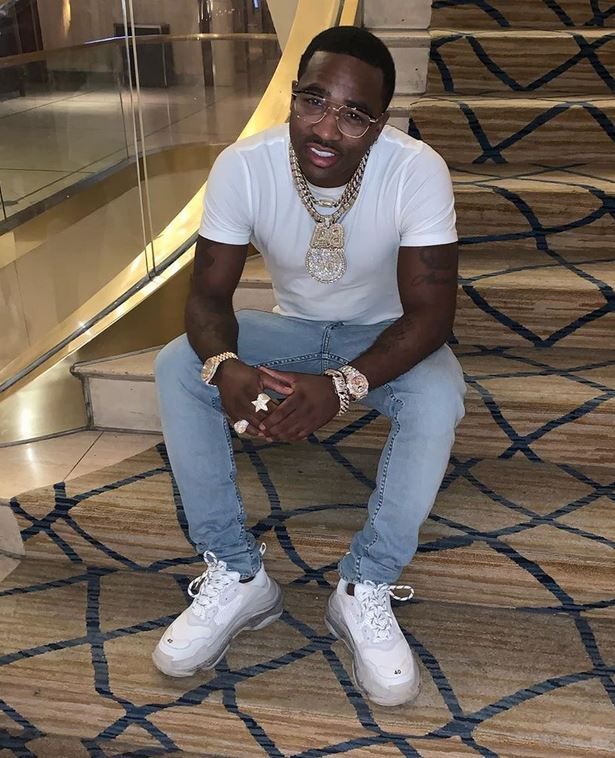 Adrien Broner has been hit with a new lawsuit from a woman who claims he sexually assaulted inside of a nightclub. And get this, it isn't the same woman from his OTHER sexual battery incident. Whew, chilay. Deets inside....
An Ohio woman has sued former world champion boxer Adrien Broner after making claims that he sexually assaulted her inside a Cleveland nightclub last year.
As if being accused of sexually assaulting one woman isn't horrible enough, this just so happens to be ANOTHER woman he allegedly sexually assaulted last year. You'll recall, Broner was dragged out of an Atlanta mall in February 2018 after he was accused of sexual battery. See the videos HERE.
Trash (if he's indeed guilty).
As for his new case...
The 35-year-old woman, who is referred to as Katherine Larson, reportedly filed a lawsuit on Tuesday (June 4th) in Cleveland, claiming 29-year-old Broner pinned her down on a couch and started kissing her against her will. She kept trying to get away, but couldn't get from under him. In the paperwork, it says Broner "thrust himself on to [the victim], pinned her beneath his body, and began kissing her." The incident went down at Cleveland's Park Social Lounge on June 8, 2018.
Apparently, someone tried to take a picture of the incident and that's when one of Broner's friends pulled him off of her.
The married boxer was reportedly indicted on sexual imposition, assault, and unlawful restraint. In April, he pleaded guilty to assault and unlawful restraint, and was subsequently sentenced to probation. Wow. Just probation? Interesting.
The lawsuit seeks unspecified damages.
Despite Broner pleading guilty, his attorney - Ian Friedman - claims the lawsuit is "baseless" and that his client is being targeted for an "easy payday." Oh, really? Hmph.
If you didn't know, Broner is married to a woman named Arie Nicole and he is the father of 7 kids with 6 different mothers. We wonder what his wife thinks about the multiple sexual assault allegations brought up against him.
Speaking of his wife, Broner hopped on social media recently, posting a video of himself explaining why his wife can never have a dildo. He claims if she uses one, that's considered cheating, and he would leave her:
We'll title this "Voice letters from a f--k boy". Bye sir.
Thoughts?
Photo: Adrien's IG
​ ​
​ ​ ​