'Central Park Five' Prosecutor Linda Fairstein Doubles Down, Calls 'When They See Us' An 'Outright Fabrication'
​
Jun 11 | by _YBF
​ ​ ​ ​
Central Park Five prosecutor Linda Fairstein is sticking to her guns and claims Ava DuVernay's "When They See Us" masterpiece is full of lies and totally defames her. Ava responds. More inside....
Central Park Five prosector Linda Fairstein doubles down about the prosecution of five innocent men - who were between the ages of 14-16 when they were convicted of rape - is speaking out following the premiere of Ava DuVernay's "When They See Us" on Netflix.
A group of teens - who we learned had never met prior to their arrest - were wrongfully convicted for the rape of the Central Park Jogger (a woman named Trisha Meili) in 1989 and spent 7-13 years in prison. Thanks to DNA evidence, Raymond Santana Jr., Kevin Richardson, Korey Wise, Antron McCray, and Yusef Salaam were exonerated in 2002 and settled with New York for $41 million after a man named Matias Reyes, a convicted serial rapist, confessed to the rape.
Fairstein was the lead of the sex crimes unit at the Manhattan district attorney's office, who (mis)handled the Central Park Five case. And she's getting dragged for it.
Last week, Fairstein was dropped by her publisher, resigned from her prominent role on the board of her prestigious alma mater, Vasser College, and has deleted all of her social media. We can thank the #CancelLindaFairstein hashtag for that.
Now, she's calling out the miniseries, calling it an "outright fabrication" that defames her in an op-ed for the Wall Street journal.
The crime novelist - who is portrayed by Felicity Huffman in the Netflix miniseries - says "When They See Us" is "a series so full of distortions and falsehoods as to be an outright fabrication." She continues to deny the teens were coerced into false confessions and still believes they should not have been completely exonerated. Even though the real rapist came forward and admitted to committing the crime alone, she still feels like they should have been charged with other crimes.
"Mr. Reyes's confession, DNA match and claim that he acted alone required that the rape charges against the five be vacated," Fairstein writes. "I agreed with that decision, and still do. But the other charges, for crimes against other victims, should not have been vacated. Nothing Mr. Reyes said exonerated these five of those attacks. And there was certainly more than enough evidence to support those convictions of first-degree assault, robbery, riot and other charges."
She takes issue with the guys saying they were coerced after they'd been deprived of food, bathroom visits, and parental presence.
"If that had been true, surely they would have brought those issues up and prevailed in pretrial hearings on the voluntariness of their statements, as well as in their lawsuit against the city," she claims. "They didn't, because it never happened."
Fairstein says DuVernay wrongfully portrays the men as innocent, making note that there was enough evidence to convict them of first-degree assault, robbery, riot, and other charges. Ummm...what about rape Fairstein?!
"Ms. DuVernay does not define me and her film doe not speak the truth," she writes.
Ava DuVernay responded to her op-ed piece in a tweeting, writing her criticisms are "typical and expected."
Expected and typical. Onward... https://t.co/phJtFpvH0a

— Ava DuVernay (@ava) June 11, 2019
Perfect response.
Meanwhile...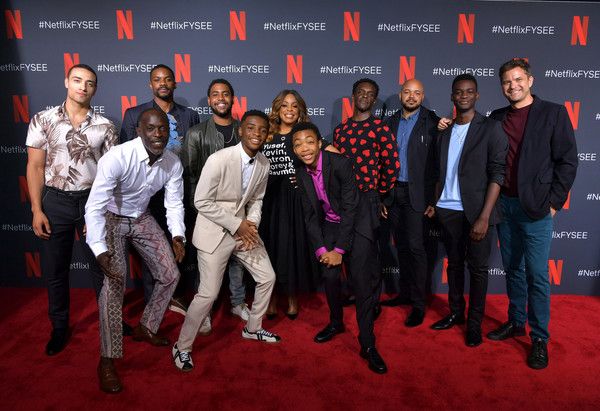 The "Exonerated Five" - Antron McCray, Korey Wise, Kevin Richardson, Raymond Santana and Yusef Salaam - along with the "When They See Us" cast made their way to the Netflix FYSEE space in LA for a special event recently where Oprah Winfrey interviewed the men, the cast and executive producers of "When They See Us." It will air tomorrow on OWN and Netflix.
The men known as The Central Park Five watched the press about them as kids. One said to me years ago, "I used to wish we could just get to Oprah and tell our story." That time is now. On June 12, @Oprah will interview The Innocent 5. Airing on @OWNTV + @Netflix. #WhenTheySeeUs pic.twitter.com/uE4EMGYW0K

— Ava DuVernay (@ava) June 7, 2019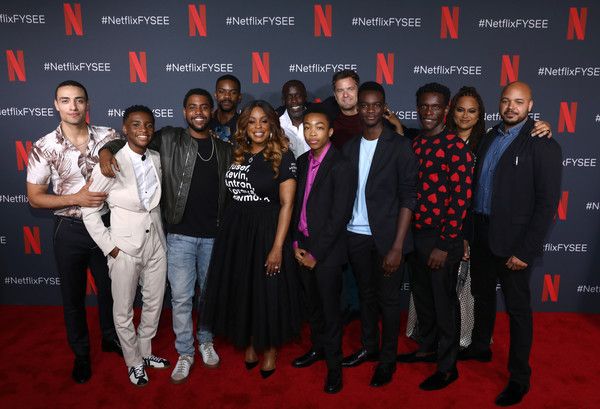 Viewers have expressed their love and support to the guys, especially Korey Wise - pictured above alongside Jharrell Jerome, who portrayed him in the series - the most because he received the toughest sentence, being tried as an adult at the age of 16. He spent 13 years behind bars - some of it served on the infamous Rikers Island - for a crime he didn't commit.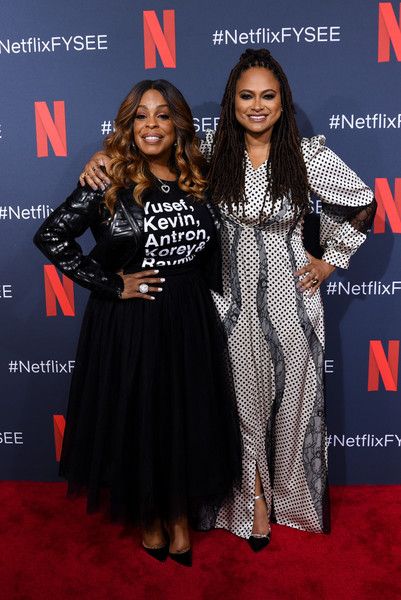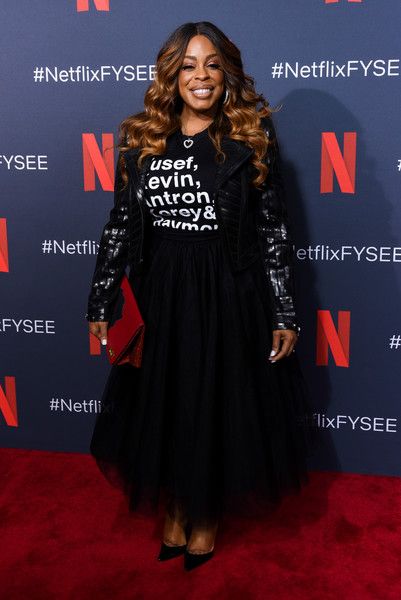 Niecy Nash, who plays Delores Wise, mother of Korey Wise, has been vocal about how much Korey has changed her life after playing his mother and spending time with him in real life.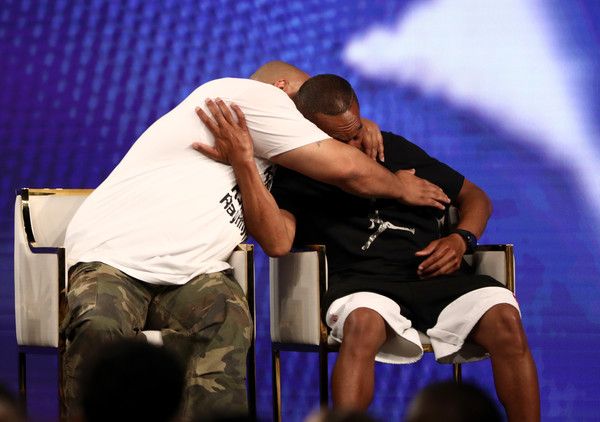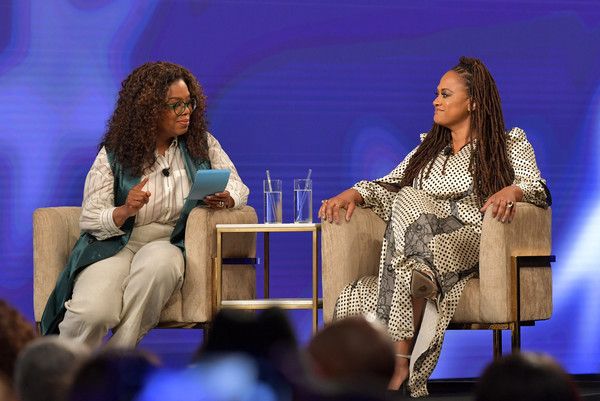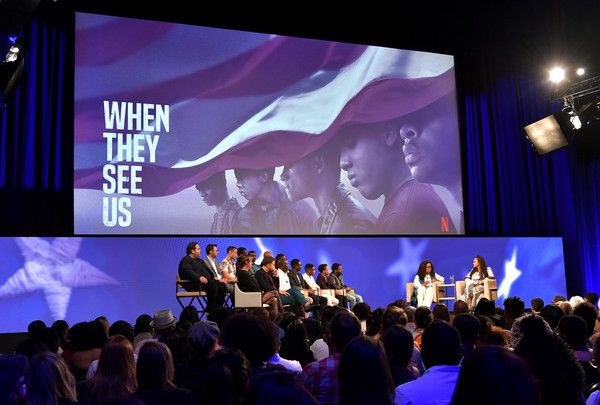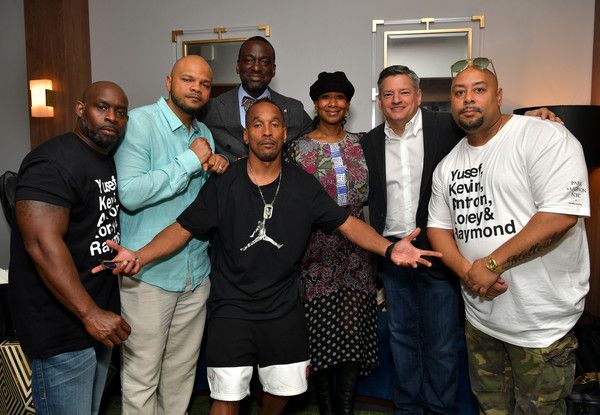 During the emotional sitdown, the media mogul and the five exonerated men discuss not only what happened then, but what can be done to prevent something similar from happening again.
Peep the first glimpse below:
"Oprah Winfrey Presents: When They See Us Now" premieres tomorrow, June 12th at 10pm on OWN and Netflix.
Photos: Netflix
​ ​
​ ​ ​