DJ Khaled Threatens Legal Action Against Billboard Over Album Sales, Deletes Shady Video Seemingly Aimed At Tyler The Creator
​
Jun 11 | by _YBF
​ ​ ​ ​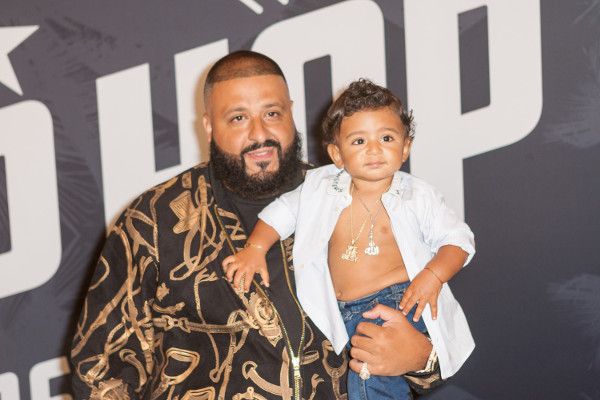 DJ Khaled is threatening legal action against Billboard. Yep, he's still tight about his new album, Father of Asahd, not debuting at No. 1. Get the deets and see the video he deleted that folks are saying is shade thrown at Tyler, The Creator's way inside...
Well, this is a side of DJ Khaled we don't see too often.
The Miami producer's Father of Asahd album debuted at No. 2 on the Billboard Charts, and Khaled was pissed, to say the least. Tyler, The Creator's Igor album landed in the No. 1 spot, and apparently it had everything to do with Khaled's bundle deal with an energy drink for the album.
It was reported Khaled stormed into Epic Records and had a serious, kind of heated conversation about his album sales. It was originally reported he had a whole tantrum in the offices, but then it was said he "passionately spoke" to the record executives.
Apparently, Billboard disqualified his promotion because it hadn't been approved, even though Khaled's camp claims they had received approval prior to the bundle deal's release.
Well, now he's taking his frustrations to court and he's reportedly gearing up for a "monster lawsuit" against Billboard Chart, alleging the organization unfairly disqualified more than 100,000 sales of Father of Asahd, robbing him of the No. 1 spot.
According to Page Six, the DJ's lawyers have fired off a letter to Silvio Pietroluongo, SVP of charts and data development at Billboard. He means business.
A source from Khaled's camp tells the site:
"When Khaled's team tried to appeal, Billboard refused to budge." The source said the situation was all the more unjust because Tyler, the Creator's bundle deal figures were included in his total sales. On May 30, Billboard announced Tyler debuted at No. 1 with 165,000 albums sold, with Khaled at No. 2 at 137,000. Not fair, argues Khaled's team.

"Khaled was frustrated his label didn't fight harder for his bundle sales to be included."

A Billboard source disputed that 100,000 DJ Khaled sales were disqualified but admitted an undisclosed number of his sales were ruled out because "there were strange anomalies in the data," adding that the decision was based on chart rules following talks with Khaled's management, Sony Records and Nielsen. Billboard announced it has reviewed its rules allowing artists to bundle albums with merch and will outline a new policy for 2020.
Looks like Khaled isn't trying to wait until 2020. He wants action NOW.
In other news...
I tried to tell y'all DJ Khaled felt a type of way about losing to Tyler when he posted then deleted this on IG pic.twitter.com/MNTjqSuoMt

— Dwayne Ducky (@Pink_Marse) June 6, 2019
The We Da Best producer posted the video above on his Instagram and then deleted it. Folks believe he was taking shots at Tyler, The Creator after his album beat his. Check out the clip above and share your thoughts in the comments below!
Meanwhile, this is what Tyler has been up to:
He has been soaking up all the tennis games at the French Open.
french open pic.twitter.com/yFF1lDOEkq

— Tyler, The Creator (@tylerthecreator) June 9, 2019
FRENCH OPEN, PARIS FRANCE pic.twitter.com/KkyH4Ugkst

— Tyler, The Creator (@tylerthecreator) June 9, 2019
IGOR, MSG, SOLD OUT pic.twitter.com/mhx0w4fmrU

— Tyler, The Creator (@tylerthecreator) June 7, 2019
Photos: Lamor Thompson / Shutterstock.com/Splash
​ ​
​ ​ ​