Khloe Kardashian Says People Closest To Tristan Thompson Told Her He & Jordan Craig Were Over, Says She Has Receipts
​
Jun 12 | by Natasha
​ ​ ​ ​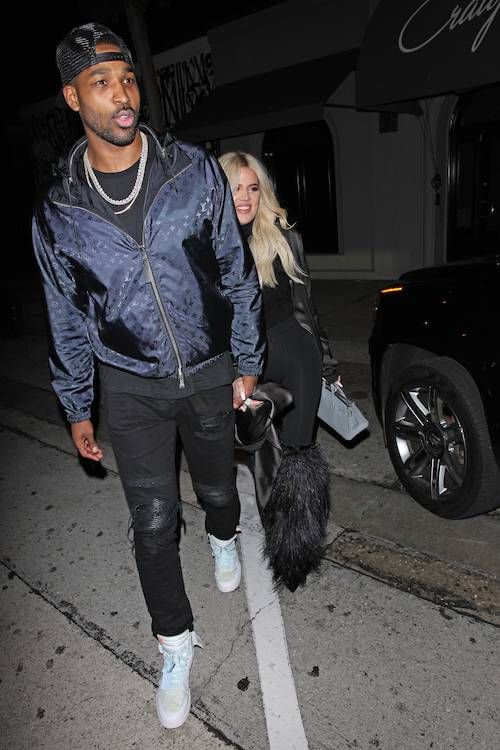 Khloe Kardashian caught wind of the newly leaked court documents where Tristan Thompson's ex fiance and other baby's mother, Jordan Craig, outed him for flat out cheating on her with Khloe. Now, Khloe's speaking her piece, but she may have dug herself into a deeper hole. Oh, and there's news about a bribe.
Another day, another man lying as easily as he breathes.
Court documents that Jordan Craig, the mother of NBA baller Tristan Thompson's now 2.5-year-old son Prince, submitted during their custody & child support case last year spilled tea of its own. Jordan blames Tristan for her pregnancy complication due to being stressed from finding out Tristan was having an affair with the "Keeping Up ith the Kardashians" star (sounds just like how Khloe went into early labor a day after he was caught cheating th FIRST time).
Now, Khloe says she's the victim. She's said all along that she was never the other woman, even though the calendar and common sense say other wise. According to Khloe's own admission, Tristan pursued her for a blind date while Jordan was indeed very pregnant. The point of contention, though, is whether he was also still engaged.
She says she checked with his "messages", his mama, his mans and 'em, and his lawyer, all of whom told her Tristan and Jordan were over. But it seems he lied to all of them as well while telling Jordan something totally different. Unless they were all covering for him for whatever reason.
Khloe took to her IG stories to vent today revealing:
Ok girl. This is why most of us know messing around with a man who has a still-pregnant (ex?) fiancé should probably be off limits for at least a little while. Instead, she did what she wanted to do and still dated him. And here we are.
Jordan seems to be only concerned about her own life. She hasn't spoken on the situation, and continues to post up vacay pics:
Hmph. More details from her 2018 deposition in her and Tristan's custody battle leaked though. Tristan "bribed" her to stay single after they welcomed baby Prince, this according to Jordy.
According to a deposition obtained by RadarOnline.com Opens a New Window. from Craig's custody battle in January with Thompson, 28, the 27-year-old claimed her former partner compensated her with the large fee not long after she bought a home in Los Angeles in November 2017. Thompson's attorney Peter Lauzon questioned Craig on why the athlete paid her the large sum, to which she replied: "Well, if we really want to put this on here, that was part of a bribe."'

She then stated in the deposition that Thompson "would help me if I wasn't, like, dating anybody or talking to anybody and that I would have to come see him."
Well, that explains that big, pretty house she has. Tristan denies this, saying in the deposition that he simply asked her to not have random men around his son.
Photos: MEGA/Instagram
​ ​
​ ​ ​