SEX, DRUGS & VIOLENCE: Drake & HBO's 'Euphoria' Is So XXX One Star Quit, Network Axes '80 Penises' Out Of One Scene
​
Jun 13 | by _YBF
​ ​ ​ ​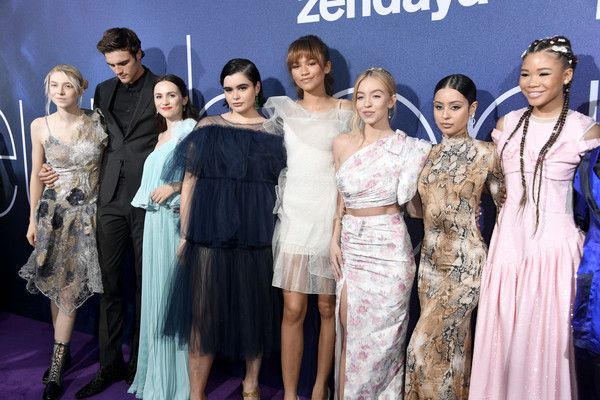 HBO's upcoming series "Euphoria," executive produced by Drake, has discovered the network - who is famous for basically being a free-for-all - does have its limits. Find out what you can expect from the edgy new series and more inside...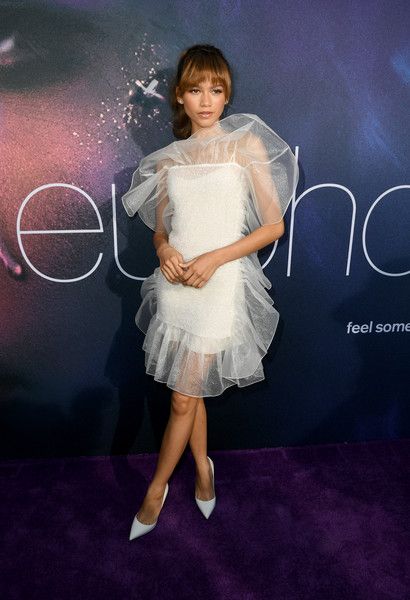 HBO's upcoming series "Euphoria" - starring former Disney star Zendaya - is about to have everyone talking. From what's being said about the series, it'll make "13 Reasons Why" - which tackled teen suicide, rape and more - look like an "after-school special."
There's tons of scenes filled with graphic sex, drug usage, and violence. According to The Hollywood Reporter, there are several scenes in the pilot that range from a gut-wrenching drug overdose by star Zendaya, to a sex scene between teens involving choking. In one episode alone, close to 30 penises flash onscreen.
This role will totally strip her of her Disney Channel image to an adult actress.
"I've only really done family movies, so everybody sees me a certain way and doesn't assume that I can do [a part like this] — or that I want to," Daya told THR.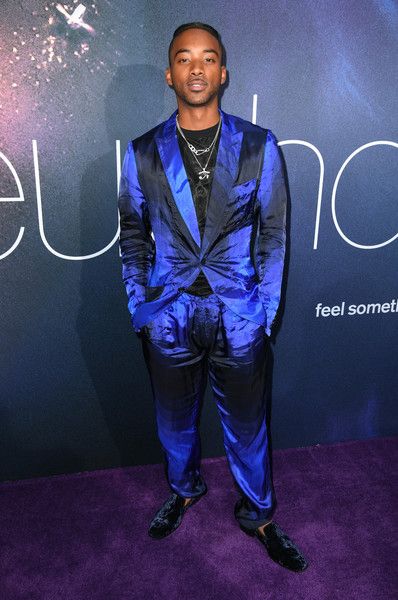 The risqué series got to be too much for one main character that he quit mid-shoot!
22-year-old Brian "Astro" Bradley - former "X Factor" contestant and rapper signed to Nas' label - quit the show while shooting the pilot because he was reportedly uncomfortable shooting scenes that weren't in the original pilot script and suggested his character would experiment with homosexuality in future episodes.
That's when HBO stepped in and replaced Astro with The Hate U Give's Algee Smith. He re-shot his parts in the pilot, including an erotic sex scene with 21-year-old actress Sydney Sweeney.
"Let's just say I'm very glad that Algee is playing the character," Sweeney said.
There's a scene in the 2nd episode that features dozens of high school boys naked. "Euphoria" creator Sam Levinson, 34, says the scene is homage to the famous Carrie locker room scene. Apparently, HBO thought the scene was toooo much and cut out "like, 80 more" penises from the original shot.
"There are going to be parents who are going to be totally f*cking freaked out," Levinson says.
There's also another graphic scene that features actor Eric Dan committing statutory rape with a 17-year-old trans girl (played by Hunter Schafer, 20). According to the site, the sequence uses a prosthetic, but it's still likely to shock most audiences.
Sheesh.
HBO programming president Casey Bloys says the point of the show is to expose an adult audience to the challenges of growing up in 2019. Many of the scenes come directly from the creator's life.
"It may seem boundary-pushing, and the idea of putting them on TV may be, but somebody lived them," Bloys says.
Recently, the cast - including Zendaya, Storm Reid, Nika King, Algee Smith (above), producer Drake and more hit the carpet for the LA premiere held NeueHouse in LA recently: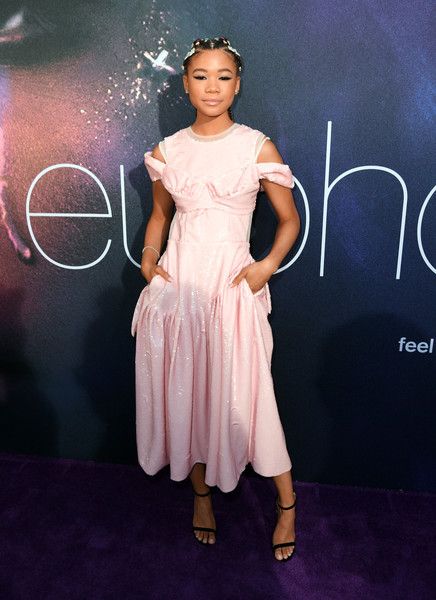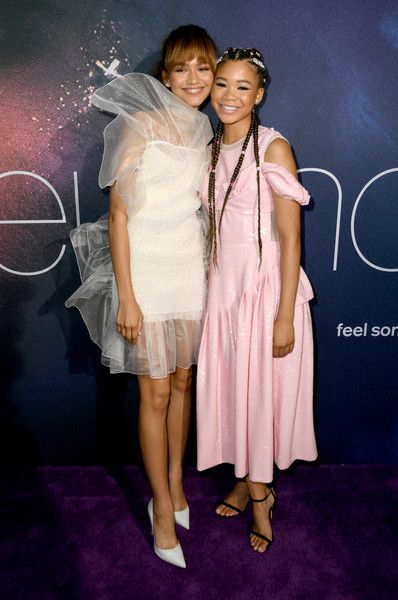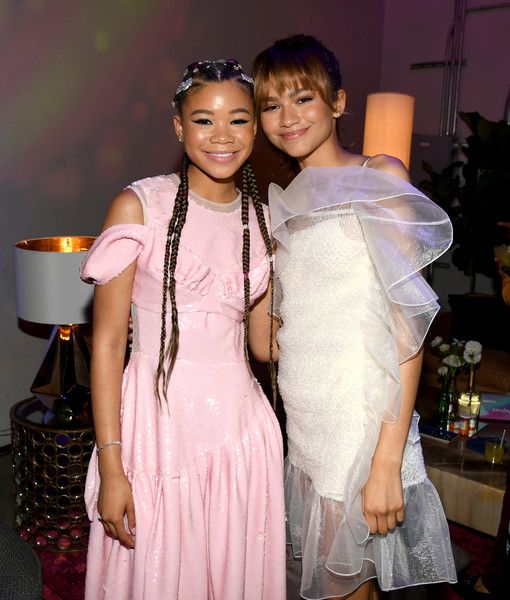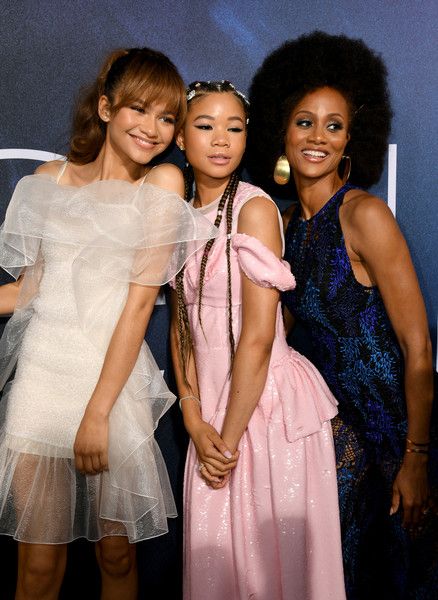 To everyone in this photo, I'm honored and proud to be standing next to you. Love you kids @euphoriaHBO pic.twitter.com/k3O0AN4UE1

— Zendaya (@Zendaya) June 6, 2019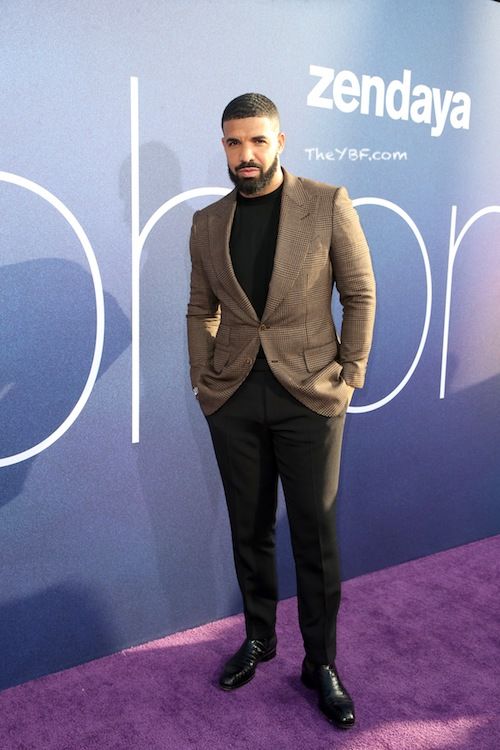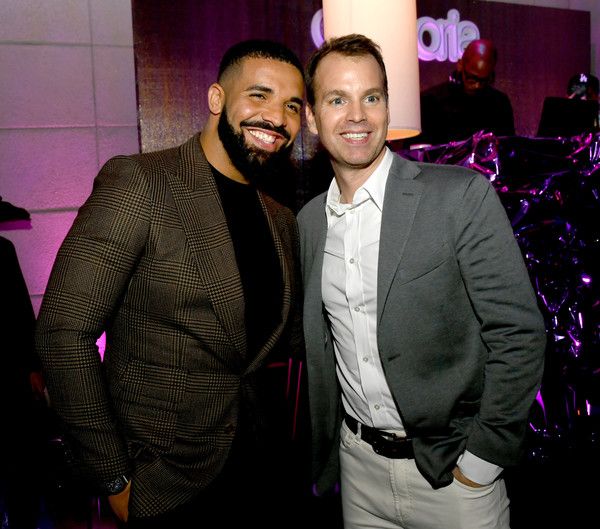 Drizzy snapped up alongside HBO programming president Casey Bloys.
"Insecure" star Kendrick Sampson made his way to premiere. Dapper!
Check out the trailer below:
"Euphoria" premieres Sunday, June 13th at 10pm on HBO.
On the magazine front, Zendaya graces the cover of Glamour Paris magazine's latest issue:
Zendaya covers Glamour Paris

glamourparis pic.twitter.com/7NlxyYMLgE

— Zendaya Media (@ZendayaMedia) June 4, 2019
Zendaya for Glamour Paris. Photographed by Amar Daved. pic.twitter.com/NjS6QBlNdw

— HCM (@hoodcouturemag) June 5, 2019
It's on newsstands now.
Photos: Getty/Instar
​ ​
​ ​ ​