'When They See Us' Most Watched Netflix Series In US + 'Central Park Five' Prosecutor Elizabeth Lederer Out At Columbia Law School Thanks To Black Students
​
Jun 14 | by _YBF
​ ​ ​ ​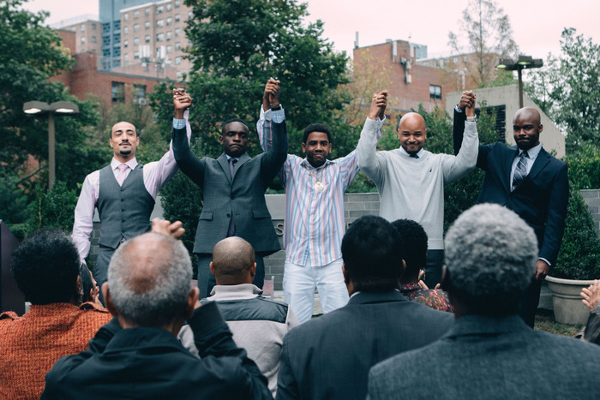 Ava DuVernay's "When They See Us" has made Netflix history. Meanwhile, "Central Park Five" prosecutor Elizabeth Lederer has stepped down from her teaching position at Columbia Law School thanks to black students. More inside...
Over the last two weeks, people have been flocking to Netflix to watch Ava DuVernay's masterpiece "When They See Us" - limited series that tells the story of five innocent teens - dubbed the Central Park Five - and their eventual exoneration for violent crimes they didn't commit. We now call them the "Exonerated Five."
The series - which has sparked tons of conversation, both online & offline - debuted on May 31st. Since then, it has been the most watched series on the streaming platform in the US. Woot!
When They See Us has been the most-watched series on Netflix in the US every day since it premiered on May 31 pic.twitter.com/jS8IXIh03g

— Netflix US (@netflix) June 12, 2019
"When They See Us" director Ava DuVernay couldn't believe it herself:
*faints* https://t.co/3W6GbOZpMG

— Ava DuVernay (@ava) June 12, 2019
It's a hard watch, but SO necessary.
The miniseries dropped just in time for EMMY eligibility. The cut-off date was May 31st and now the voting process has begun. With Netflix's stamp of the series' popularity, the EMMYs BETTER act like they have some sense with this voting process. Everyone SLAYED their roles. The acting was on point and the cinematography made you feel like you we're actually going through all the trials and tribulations the young men were going through over 30 years ago.
Also...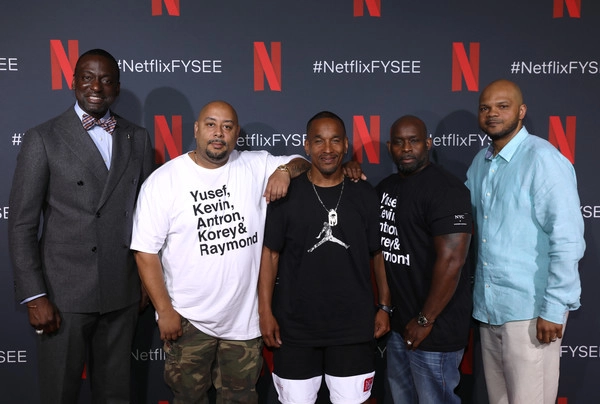 After "Central Park Five" prosecutor Linda Fairstein was dropped by her publisher, resigned from her prominent role on the board Vasser College (as well as from the boards of Joyful Heart Foundation and God's Love We Deliver.), and deleted her social media, another prosecutor is now feeling the HEAT!
Elizabeth Lederer - one of the prosecutors in the 1989 "Central Park Five" trial - has resigned from her teaching position at Columbia Law School. And we can thank a group of black students who attend the school for that.
Before she decided to step down, the Columbia Black Law Students Association released a letter criticizing the university's "inaction" in addressing her connection to the "Central Park Five" case. Now, she's gone!
In a letter sent by Dean Gillian Lester to students (obtained by PEOPLE), Lederer told Lester that she had decided not to renew her teaching application for the next year due to the public backlash from the recently released Netflix series When They See Us.
"I've enjoyed my years teaching at CLS, and the opportunity it has given me to interact with the many fine students who elected to take my classes," Lederer said, according to Lester. "However, given the nature of the recent publicity generated by the Netflix portrayal of the Central Park case, it is best for me not to renew my teaching application."
Bloop! Byeeeee.
After Oprah's super emotional interview with the "Exonerated Five" and the stars of "When They See Us" this week, people have been sounding off about the special on social media:
No one else could have done this interview. She talked with 14 cast members and the Exonerated 5 back to back in the same day. She made everyone feel seen and heard. And she guided us through the moment when the men shared in their own way. Grateful. #WhenTheySeeUsNow https://t.co/0T0LnWbVyQ

— Ava DuVernay (@ava) June 13, 2019
Dr Yusef, Mr Kevin, Mr Antron, Mr Raymond, Mr. Korey-I Apologize for not doing more; forgot knowing what to do; for the times I have not paid attention to what happens to young black boys and men; for the ways I have been an unconscious part of the system #WhenTheySeeUsNow

— Iyanla Vanzant (@IyanlaVanzant) June 13, 2019
I can't take my eyes off Korey Wise. He is still so affected that he can barely speak. I look at his physical build & think of the atrocities that befell him for over a decade in prison. No one is hated in prison more than alleged rapists except child molesters. #WhenTheySeeUsNow

— April (@ReignOfApril) June 13, 2019
Watching #WhenTheySeeUsNow interview with @Oprah and I am reliving these emotions all over again "The system broke things in us that can never be fixed."

We shall never forget these names:
Antron|Ray|Korey|Yusef|Kevin

Thank you @ava for telling their story.

— Angel (@AngelWilson36) June 13, 2019
"They took diamonds and threw them in the dirt. But, we were still diamonds."
-@dr_yusefsalaam #WhenTheySeeUsNOW @Oprah @ava

— Audrey Washington (@AudreyWSBTV) June 13, 2019
This is what love looks like. We love them. #WhenTheySeeUsNow https://t.co/E8i2QVYNQ2

— Ava DuVernay (@ava) June 13, 2019
In case you missed, you can watch the interview here.
Photos: Netflix/Getty
​ ​
​ ​ ​