Mathew Knowles Talks About Colorism Benefitting Beyonce...AGAIN + This 'Lion King' Soundtrack Is Going To Be FIRE! Hear Bey & Donald Glover's Duet
​
Jun 20 | by _YBF
​ ​ ​ ​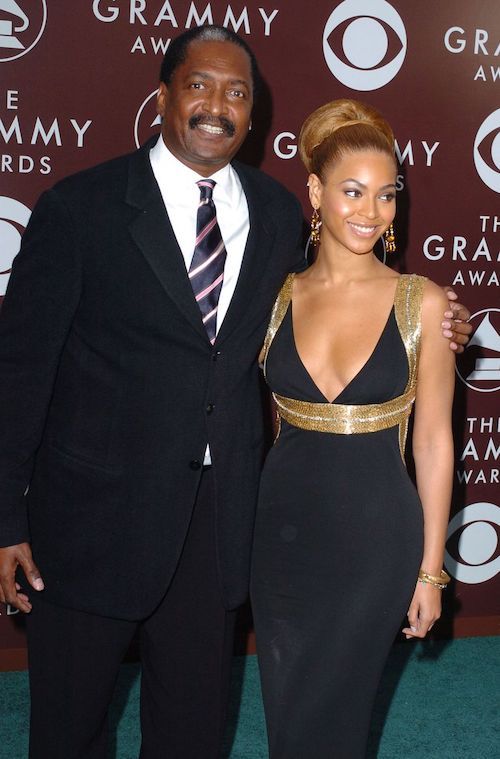 Mathew Knowles is speaking about colorism in the music industry again and he says if Beyoncé was darker it would have "affected" her career. Find out how he compared his daughter to Kelly Rowland, plus listen to this new Lion King snippet inside...
Mathew Knowles isn't working behind-the-scenes in the music industry like he once did, but he's well aware of how the industry works.
The Texas Southern University professor - who once managed his daughter's career & still is the manager of Destiny's Child - said in a recent interview that Beyonce's lighter skin ton contributed to her success and compared her to Destiny's Child bandmate & bestie, Kelly Rowland, who is darker-skinned.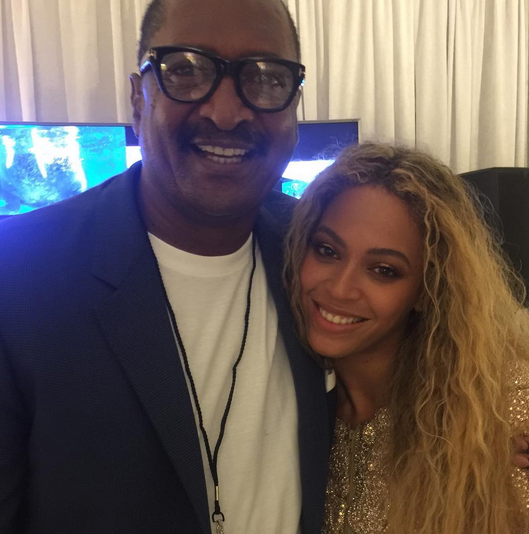 During his interview on SiriusXM's "The Clay Cane Show," Papa Knowles said his college class did a research study on colorism in the music industry, spanning a period of 15 years. By the way, Papa Knowles helped create an Entertainment Recording Management degree at the school.
They found that light-skinned black women overwhelmingly fared better than women of darker tones. Artists like Bey, Rihanna, Alicia Keys, Mariah Carey, and Nicki Minaj skyrocketed on Top 40 radio, according to their research.
"There's still segregation," he said. "Programmers, especially at pop radio, [have] this imagery of what beauty looks like. They wanted that imagery to be the same as singing those records."
"If you look back even at Whitney Houston, if you look at those photos, how they lightened her to make her look a lighter complexion. Because there's a perception of colorism -- the lighter that you are, the smarter -- there's a perception all over the world about color. Even with black folks."
He's def right about colorism in the black community. Is Beyoncé only looked at NOW as the Queen of this industry solely because of her skin color? No. She's in her own lane and is her own genius, period. Did she AND MANY OTHER talented people get more opportunities to better their craft and get more opportunities period early on because of her skin color? Maybe. Talent certainly isn't everything in this business.
When the 67-year-old was asked if the LEMONADE singer's career would have been affected if she had darker skin, he admitted it would and compared Bey to Kelly Rowland.
"I think it would have affected her success. And I use Kelly Rowland as an example. She's a great example. But you know, the great thing is Kelly did exceptional outside of America, especially in Australia. Kelly sold over 4 million records. She just got off script," he explained.
Take a listen below:
This isn't the first time he has spoken out about colorism in the industry. He sat down on the purple couch with Wendy Williams last year and said the same thing. Check it out HERE.
By the way, "The Talk" co-host Eve is over Papa Knowles talking about colorism. Oh?
The ladies discussed the colorism topic on "The Talk" today and Eve said she's over the colorism talk because Beyonce is "colorless."
"The world we live in, we see color, it is what it is. Maybe it did have something to do with it, but I'm sick of him talking about this, because ultimately, maybe it started off like that, possibly, but she has surpassed, she's beyond her skin tone," Eve said on the show. "She is an artist... She is colorless. Let's stop talking about this and pitting people against each other. Kelly Rowland is amazing, Beyoncé is amazing."

"I think Beyoncé would be a huge star regardless. I think there are some people that probably get held back by their skin tone, I think it's worth acknowledging. Sometimes I think it's, how talented do you have to be to break through our stigmas in our society? I think it's fair to say, we don't live in a perfect, colorblind world, unfortunately," Sara Gilbert added.

"I just look at the talent, and talent is colorless," Sharon Osbourne responded.
Peep the clip above.
We're going to guess Eve didn't see Beyonce's "Homecoming" Netflix special.
In other BeyHive news...
New #TheLionKing international TV spot featuring Beyoncé and Donald Glover singing "Can You Feel The Love Tonight" pic.twitter.com/L5FzVyKcXD

— BEYONCÉ LEGION (@BeyLegion) June 20, 2019
A snippet of Beyonce (as Nala) and Donald Glover (as Simba) singing "Can You Feel The Love Tonight" from the classic animated film, The Lion King, just dropped. And it's everything! Listen, this soundtrack is going to be so BOMB and bring back all the nostalgic feels. Take a listen to a snippet of the duet above.
1 Month. #TheLionKing @disneylionking pic.twitter.com/P4x4Y5dLk3

— BEYONCÉ LEGION (@BeyLegion) June 19, 2019
The Lion King hits theaters July 19th.
Photos: IG/Beyonce.com/Getty
​ ​
​ ​ ​