Cuba Gooding Jr.'s 'Forcible Touching Case' Pushed, Lawyers Link Allegations To Accuser's Bra Size!
​
Jun 26 | by _YBF
​ ​ ​ ​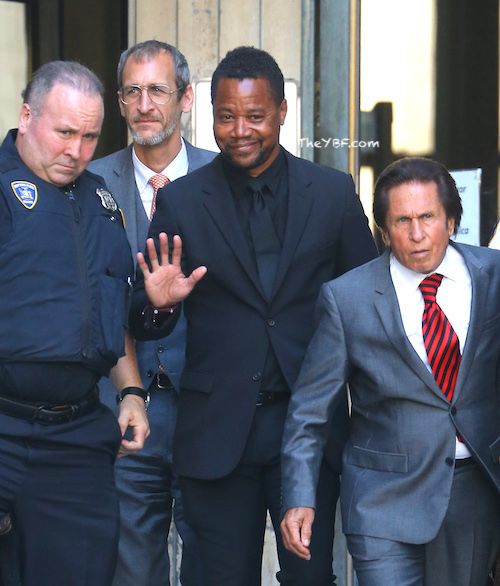 Cuba Gooding Jr. tried his damndest to get his forcible touching case dropped, but the judge said not so fast. See flicks of the actor leaving the courthouse today and more inside...
Cuba Gooding Jr. was seeking to have his forcible touching case dismissed after an unidentified 30-year-old woman accused of being "drunk" and inappropriately groping her breast at a NYC club.
The 51-year-old actor, seen above walking into Manhattan Criminal Court, didn't get his wish. Cuba's legal team asked Judge Keshia Espinal to dismiss the case without even allowing prosecutors to respond in writing.
"That would be a rash decision which the court is not willing to do," said Judge Espinal.
The case was pushed until July 17th. And Judge Espinal proclaimed she would not make a ruling until August 14th.
The ruling would come after the Manhattan District Attorney's office responds to the dismissal move in the next few weeks.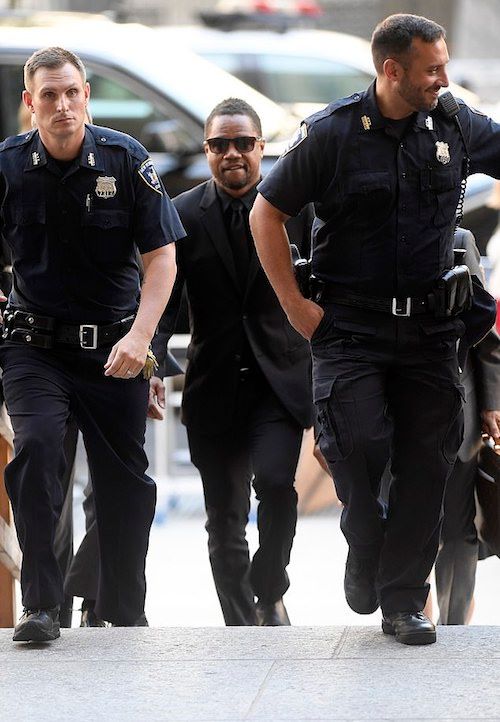 The Oscar winner, who played O.J. Simpson in "American Crime Story," and his legal team arugued the case should be dismissed due to "certain mental characteristics" of his accuser. Oh?
During a Q&A with reporters outside of the Manhattan Criminal Court, Cuba's attorney Mark Jay Heller insisted the allegations made against his client are somehow linked to the accuer's bra size. Yes, you read that right. Here's how he explained it:
"In (the accuser's) blog, she laments that in our society with enhanced breasts, her .... 'modest breasts' (cause) her to feel invisible and she says in her blog that she is 'starving to be visible,'" Heller explained. "Well, making a false claim against a world-renowned, Academy Award-winning actor will certainly satisfy her starvings."
Whet?
Helller said what she wrote in the blog post created "a metamorphosis of a terrible warped mentality which in my view could never be supporting the allegations." When asked when the blog post was written, he said he believes she wrote it "probably" in the last few years.
There's more.
During the hearing, Cuba's legal team called for the public release of the victim's name. And they also questioned the validity of the accuser's signature on a sworn affidavit. The RADIO star has the sworn support of Robert De Niro's daughter-in-law Claudine De Niro - whom he is rumored to be dating - that he didn't do anything wrong that night.
"I was attentive and engaged during the entire interaction with the Accuser and Mr. Gooding and at no time did Mr. Gooding touch the Accuser's breast and at no time did Mr. Gooding 'place his hand on her breast and squeeze' as is stated in the Criminal Complaint," Claudine De Niro declared in a June 19 declaration.
While leaving the courthouse, Cuba was seemingly in high spirits:
"Beautiful weather, beautiful weather," he told reporters. "God is good." He said he believes in the judicial system "100%." Oh.
If Cuba is found guilty on the misdemeanor, he faces up to a year in jail.
Photos: MEGA
​ ​
​ ​ ​