LaLa's, Carmelo's & Carmelo's Alleged Mistress Turned Baby's Mother's Reactions To THOSE Yacht Pics Raise More Questions
​
Jun 28 | by Natasha
​ ​ ​ ​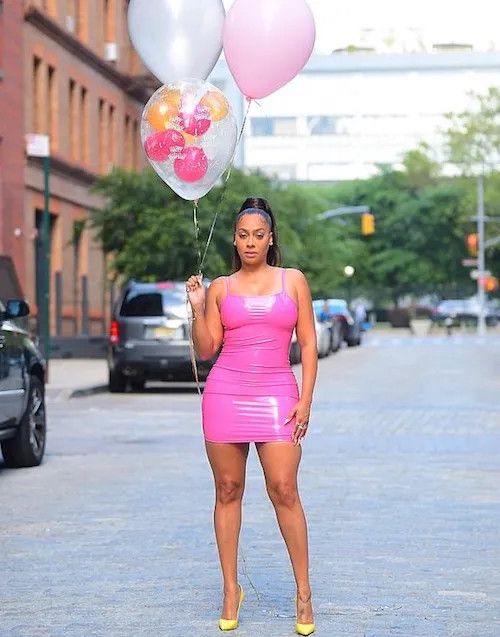 After we shared pics from Carmelo Anthony's eyebrow raising yacht day in France, he had an explanation. The reactions from him, his wife and his alleged baby's mother are making folks ask some questions. The latest inside.
While Carmelo was busy having a Hot Boy Summer in France this week, the yacht day he took during the Jumpman23 press trip has folks wondering.
In a set of pics from the luxe chill day, Carmelo is seen laying out on a bed with a woman who isn't his wife, LaLa, even though their definitely bear some resemblance. LaLa wasn't on the trip.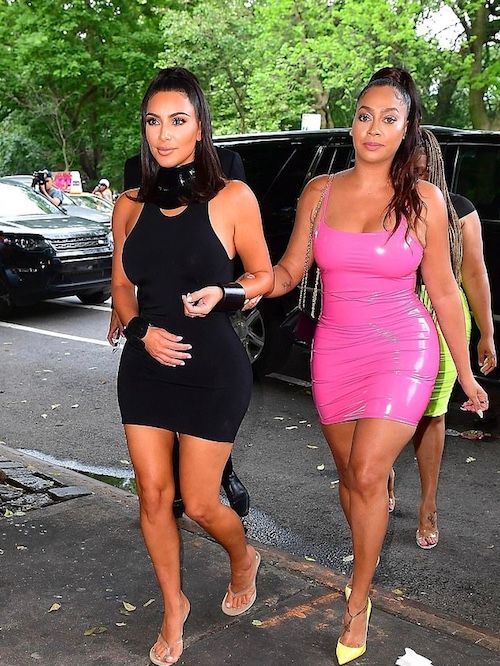 The day the pic were snapped was her birthday, and she was partying it up with her bestie Kim Kardashian in NYC.
Hot!
Pics of a married man chillin' on a yacht bed with a scantily clad woman who resembles his wife could be perfectly innocent.
Carmelo had an explanation, claiming that the woman pictured is married and her husband and family were also on the boat.
If all this rings true, we're not sure why this would be hard to explain to his wife. Wouldn't she likely know his whereabouts already and with whom?
The pics were snapped by professional paparazzi over an extended period of time. The photographers confirmed to us that they didn't take any other pics that showed anyone else on the yacht, if others were there. There are no pictures intentionally left out. Pics did not exist from this photographer at time of publication that showed other people on the boat.
The set of pictures also included the two laying down while facing each other and chatting, the woman passing Carmelo a towel, and more.
The woman in the pics is not wearing a ring, but she could have removed it as to not lose it on the boat.
I mean they not on each other, they not cuddled up, sooooo what makes y'all think he cheating? She could easily be someone else chick.... idk but as always i could def be wrong

— Kells! (@swtcupcake) June 26, 2019
While some believe Melo and that there's nothing to see here, not everybody's buying his explanation. Some commenters have more questions, and also say that this is tricky when alleged cheating and an alleged outside baby have already happened in the relationship.
Where are all the other people you claim are on the yacht with you guys Carmelo?(her husband,kids,other family) Looks real shady!!!!

— Ms. Shepherd (@msshepherdd) June 28, 2019
He lying lol ppl always say it was more unphotographed ppl around

— DeeDee (@DeeDeeDesigner) June 26, 2019
He says he's not cheering but I just want to know why is he on a yacht on his wife's birthday and why is that women wearing that around somebody's husband?

— Milan Cassanova (@ItzyagirlMilan) June 26, 2019
LaLa posted and deleted an image of a heart with knife through it the morning after Carmelo shared his explanation:
Interesting.
Carmelo's alleged (former?) mistress/baby's mother, Mia, also chimed in, accusing him of not being able to find time to for other things but not spend with his (alleged) child.
Very interesting.
Photos: Splash/Backgrid/Shutterstock.com
​ ​
​ ​ ​