IKYFL: Instagram Head Tells Gayle King The App Doesn't Eavesdrop On Users To Deliver Strategic Ads
​
Jun 29 | by _YBF
​ ​ ​ ​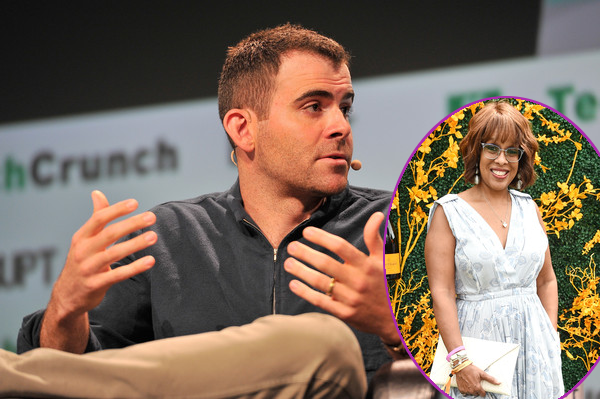 Gayle King flat out asked Instagram Head Adam Mosseri if the app listens in on our private conversations, and his response wasn't that convincing. More inside...
We're sure you've experienced having a private conversation with someone and whatever you talked about - an ad would pop up on your Instagram timeline. It's like Big Brother is listening in on our everyday conversations. Let Instagram tell it, they don't eavesdrop on users' conversations because it's "problematic" and "illegal."
During a conversation with Gayle King on "CBS This Morning," Instagram head Adam Mosseri denied the app - which was acquired by Facebook in 2012 - listens to its users' private conversations. By the way, Mosseri took the top job at Instagram back in October 2018 after 10 years as an executive at Facebook.
You see, Gayle is like most of us when it comes to these ads invading our spaces.
"Can you help me understand how I can be having a private conversation with someone about something I'm interested in seeing or buying, and an advertisement for that will pop up on my Instagram feed?" she asked. "I haven't searched for it, I haven't talked to anybody about it, I swear, I think you guys are listening – I know you're going to say you're not."
Come on Gayle with the questions that need answers!
Mosseri said he gets asked that question all the time and then went on to explain why this happens. First, he blamed it on "dumb luck." He also said the user could be talking about a topic that's subconsciously on their mind since they previously interacted with related content on Instagram.
"So maybe you're really into food and restaurants, you saw a restaurant on Facebook or Instagram, you maybe liked the thing — it's top-of-mind, maybe that's subconscious, and then it bubbles up later," he said.
Err...what?
"I'm not the first one that said that," Gayle said. "I don't believe you; I don't know how this happens repeatedly."
"We don't look at your messages, we don't listen on your microphone, Mosseri said. "Doing so would be super problematic for a lot of different reasons."
Peep the clip:
WATCH: Head of @Instagram Adam @Mosseri sits down with @GayleKing for his first wide-ranging U.S. TV interview since taking over last year.

More on @CBSThisMorning Tuesday & Wednesday beginning 7 a.m. pic.twitter.com/4yUYkGqFeb

— CBS This Morning (@CBSThisMorning) June 25, 2019
Do we believe him?
Facebook has received tons of backlash over privacy concerns and their data-sharing practives. Facebook CEO Mark Zuckerberg previously rejected that idea during his testimony before Congress last year, stating, "You're talking about this conspiracy theory that gets passed around, that we listen to what's going on on your microphone and we use that for ads. We don't do that."
During Gayle and Adam's interview, Mosseri also revealed 'like' counts might go private (like the rumor mill has been saying), what it's like being in Zuckerberg's inner circle, privcay concerns, why he's open to regulation, and more:
Hmm...how do you think hiding Instagram 'likes' publicly will change the influencer game?
EXTRAS:
1. Twitter will start putting disclaimers on tweets from government officials, political figures and world leaders - including the president - that violate Twitter rules. And it's about time. STORY
Photos: Getty
​ ​
​ ​ ​