STORYLINE OR NAH? Safaree & Erica Mena Seemingly Call It Quits After His Ex Puts Him On Blast For Alleged Cheating! See The Receipts!
​
Jun 29 | by _YBF
​ ​ ​ ​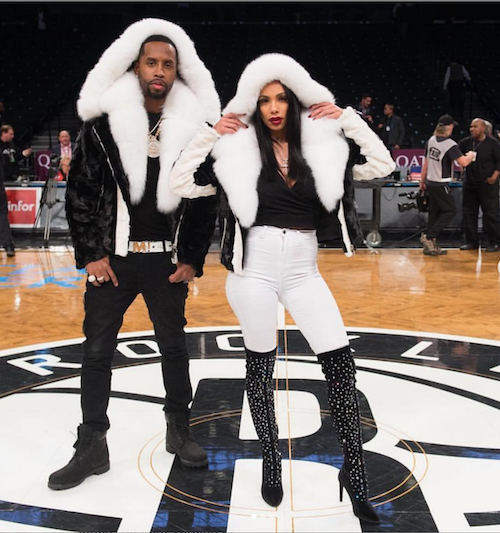 There's cheating drama going on between Safaree Samuels and his fiancee Erica Mena after "Love & Hip Hop: Miami" star Gabrielle Dennis put Safaree on full blast. Receipts inside...
After gushing over each other incessantly for the last several months and saying they're never had love "like this", it looks like "Love & Hip Hop" couple Safaree Samuels and Erica Mena are done. Possibly.
Safaree and Erica had social media on fire yesterday after "Love & Hip Hop: Miami" star Gabrielle Davis put Safaree's alleged f*ck boi antics on full display for the world to see. You'll recall, Gabrielle appeared on Season 1 of "LAHH: Miami" as Prince's "side chick." She and Safaree were also a thing, apparently.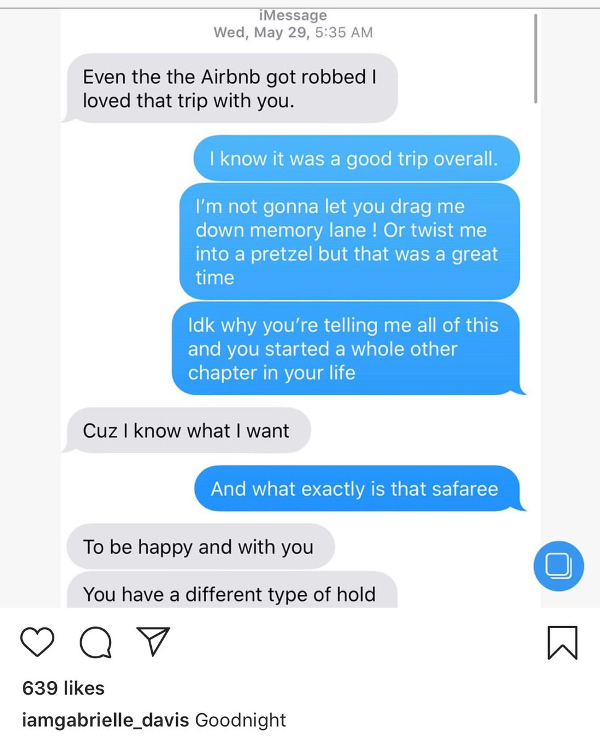 We're not sure why (or maybe we are) Gabrielle waited until now to blast Safaree, but she whipped out a slew of alleged text message exchanges between herself and Safaree and posted them to her Instagram account. In their conversations, Safaree admits he loves Gabrielle and claims he's NOT getting married, despite proposing to Erica Mena last December.
Check it:
What's interesting is that he told Gabrielle VH1 was going to fly her out to Costa Rica. If you watched the show, Erica Mena was also flown out to Costa Rica, but she never appeared on camera.
After Gabrielle put out those text messages, Erica was riding for her man at first, posting up messages in his defense on IG Stories: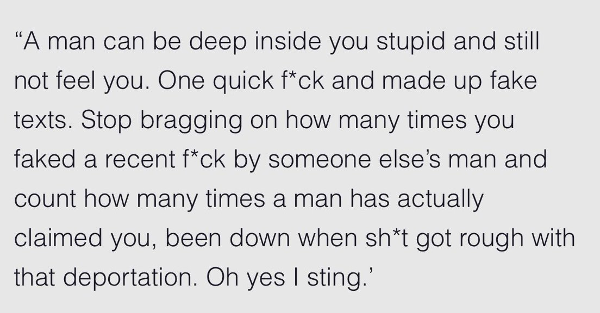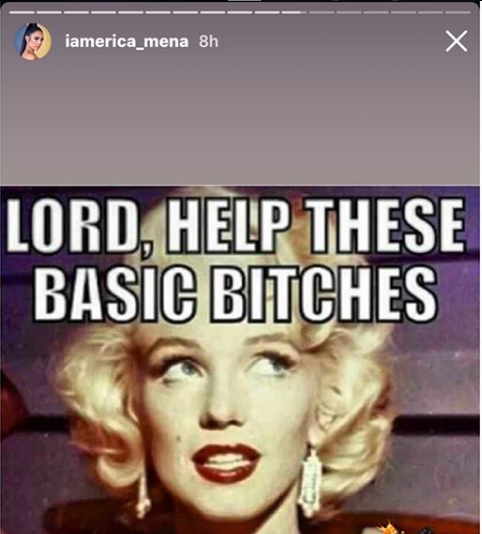 Then, ish went left. Safaree hopped on Twitter and begged for Erica to take him back. He didn't apologize for cheating, however, he did apologize for "embarrassing" her. Meanwhile, Erica posted up a video of her trashing all her fowers - broken flower vases and roses scattered across the floor:
Those vases and roses looked more like they were just tipped over and not as if someone came through breaking up everything after finding out their man had been cheating on them. Just saying.
Oh, Safaree deleted his IG too: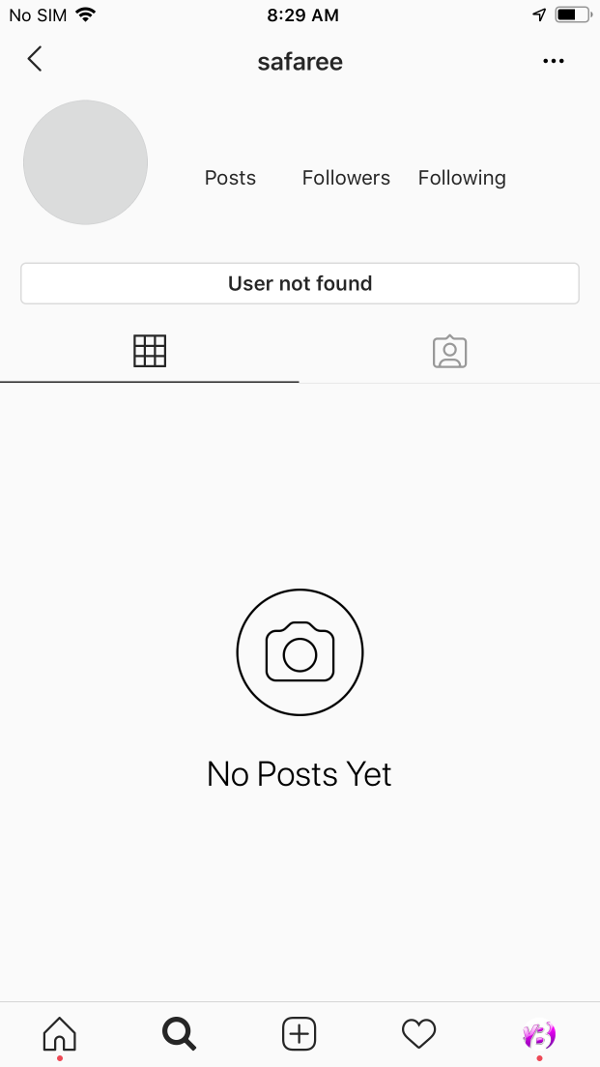 Hmm...we're not totally convinced this is real and the majority of folks on social media agree. What do you all think? Antics for a new stroyline, or are they really broken up?
Photos: Instagram
​ ​
​ ​ ​