REPORT: Black Model & Her White Fiancé Were Brutally Beaten In Alleged Racist Attack!
​
Jul 18 | by _YBF
​ ​ ​ ​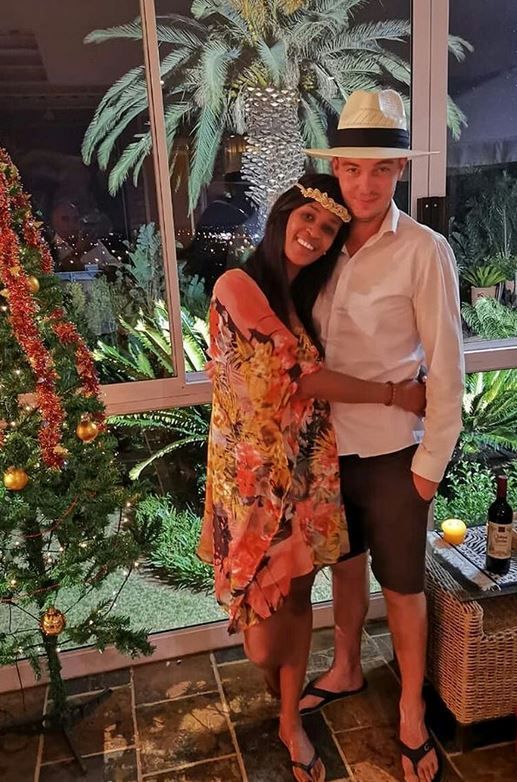 It's 2019 and racism is still very much alive. A black model and her white fiancé were brutally beaten in an alleged racist attack. They've stayed strong through this entire horrific incident. The full story inside...
It's a shame we even have to share reports like these.
A black model and her white fiancé were reportedly brutally beaten in an alleged racist attack by star Rugby players!
Top Model Mirriam Ngomani, 38, and her white German businessman fiancé Tobias Zehetleitner, 36, had been enjoying a night out at a casino called Time Square in Pretoria, South Africa, when they were reportedly targeted. A group of at least five white men allegedly attacked the couple around 3AM on July 11th, leaving her with broken leg and she suffered a broken shin. Her fiancé was punched in the face, knocked unconscious, and left with a swollen eye. They both went to Pretoria hospital where Mirriam will undergo surgery.
By the way, they are a super accomplished couple. She is known as the Naomi Campbell of South Africa and she is also known as the Catwalk Queen for her distinctive walk. Zehetleitner the chief executive officer of the charity TMT Sports Group, which was founded by his fiancée and helps poor children in townships.
So here's what happened, according to Ngomani and Zehetleitner.
The couple said they were hanging out at the casino, holding hands, enjoying one another's company when they were attacked at the popular Time Square in Menlyn. Tobias said a man flicked a cigarette in his direction without any provocation.
"I asked what he was doing and he said, 'What is wrong with you? You're dating a baboon, a monkey?," Zehetleitner said, adding that the man was pointing at Ngomani.
Ngomani said one of the man's friends pulled him away from them, but 15 minutes later they ran into the group as they were leaving the casino. The man who disrespected them earlier started insulting Ngomani again, calling her a monkey, a black bitch and the k-word. The k-word he's referring to is "kaffir," which is a racial slur used to refer to a black person.
"Tobby walked up to him in an attempt to reprimand him," Ngomani shared.
Next thing you know, Zehetleitner was punched in the face by one of the men and a brawl broke out. Ngomani said she as she was being attacked security and waitresses looked on without stepping in.
"Two of them attacked me, my hair was flying, I was being pulled in every direction with waitresses and security watching like it was a show."
"Then they all attacked me at once. I can handle three but five or six or seven or however many it was was too much and I was beaten unconscious and when I came round they had all gone."
The casino confirmed the attack and said they have video footage of the incident.
"Video footage shows that the first Time Square Close Protection Officer was on the scene within 20 seconds. Within a minute approximately seven officers had intervened to stop the fight. Paramedics tended to an injured woman at the on-site clinic," said Brett Hoppe, Time Square general manager."
"Time Square is currently reviewing all the CCTV footage for an internal investigation, but we vehemently refute the version of the incident as previously reported [as claimed by the couple]. We are supporting South African Police Service in their continuing investigation," said Hoppe.
Given the injuries she sustained, her modeling career could be in jeopardy.
Now, the couple is looking to pursue a civil case against their attackers.
"We will pursue a civil matter, they have to learn that they can't just beat up people in a racist attack. It makes me sick, It's disgusting," Ngomani said from her hospital bed.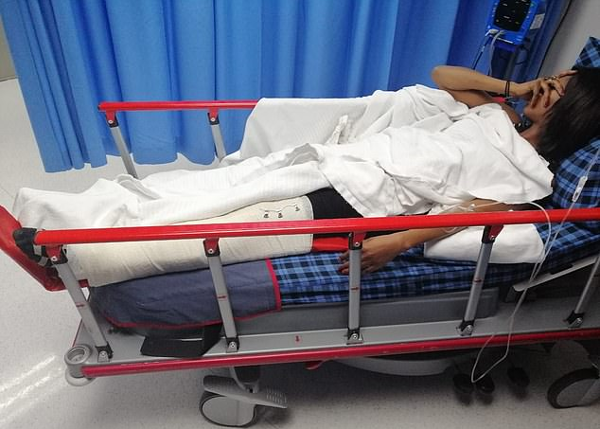 Zehetleitner said he expected an arrest would be "made quickly" since they are well-known rugby players. And he vowed to end their professional careers since they had no regard for his fiancée's.
"I have been asked not to say more until the police are ready to make arrests but these guys are rugby players from a well known rugby team so this is all very sensitive," Zehetleitner said.
"As an interracial couple we have never had any trouble in townships or in Cape Town or Johannesburg, but in Pretoria where we both live we get vile racist abuse all the time," he continued. "So many people see it is as wrong for a black woman and a white man to be together. How in this age can people call a black woman a baboon or a monkey or use the K-word?'
"It is just so wrong to have to put up with this sort of racial abuse," he said.
Horrific. We're so tired of people hurting other people. We sincerely hope they receive justice.
Photos: Mirriam's IG & FB
​ ​
​ ​ ​