BABY ALERT! Christina Milian & Boyfriend Matt Pokora Are Pregnant!
​
Jul 29 | by Natasha
​ ​ ​ ​
Christina Milian just surprised everyone with news of an upcoming release - her and boyfriend Matt Pokora's new baby on the way! Check out their cute pregnancy announcement inside.
37-year-old Christina Milian is about to be a new mom again! She announced Sunday afternoon that she's got a new release on the way - she's pregnanrt!
Can't say we saw this coming, but Christina and her French singer-songwriter boyfriend Matt Pokora have been dating for a little over two years. And she recently revealed she wants 1 more kiddie.
"I do have the desire to have more children in the future," Milian told HollywoodLife recently. "Probably just one more because I know the energy it takes to raise a child. I know that I just want to be able to experience each child, which is a gift. I definitely want to have another child in the future. I don't know when it would be, but I kind of feel like because I know I want two, I know that whenever it happens, I'll be ready! I'll let God handle that!"
Well, her wish has come true. Christina and Matt posted up similar pregnancy announcements featuring the sonogram of their baby on the way:
Sweet!
The singer-actress has been juggling mommyhood with a long career (including her new beignet truck she just launched!) for 9 years with her daughter she shares with The Dream, Violet Nash. Now she's about to add baby #2 to the mix.
The Love Don't Cost A Thing star was spotted hitting the streets with Violet in L.A. over the weekend and her shirt said it all: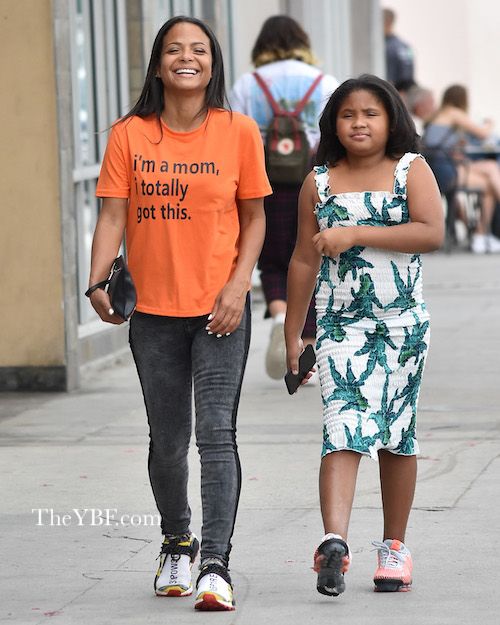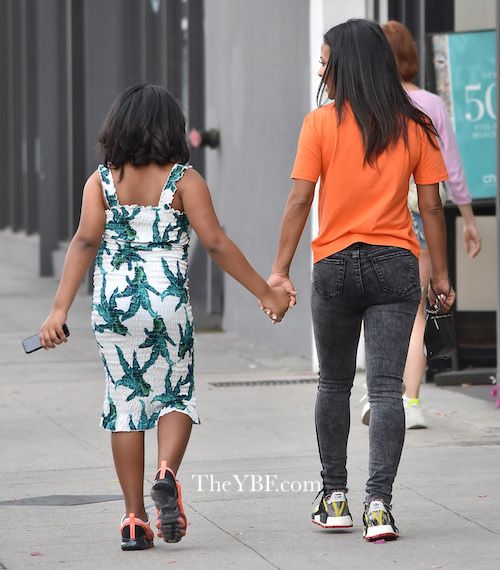 Cute.
Christina's ex-husband The Dream (father of Violet) congratulated her and Matt on their new arrival: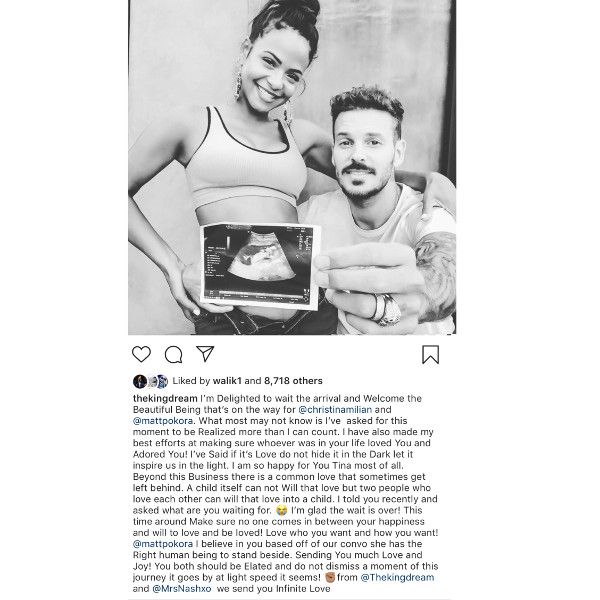 That was sweet.
And that she will.
Congrats to Christina & Matt!
Photos: MEGA/Instagram
​ ​
​ ​ ​