Kendrick Lamar Became A Father For The First Time Completely Under The Radar
Jul 29 | by Natasha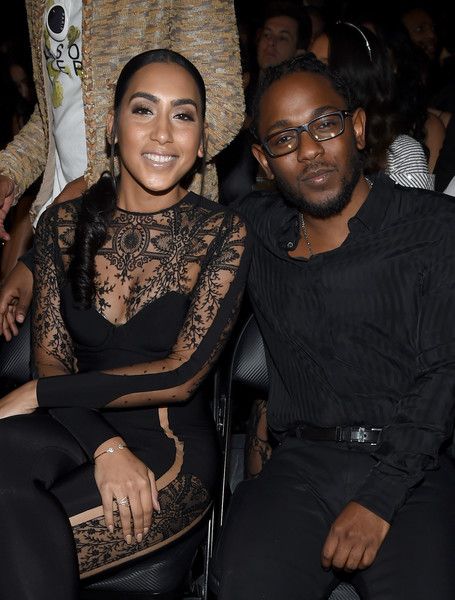 Kendrick Lamar has always been notoriously private. So private he had a whole life changing moment without anyone knowing, until now. Deets inside.
Something tells us becoming a daddy certainly won't kill his vibe. We're expecting even more fire bars from K. Dot with his new inspiration - a newborn baby girl.
According to Us Weekly, the Compton rapper and his fiancé, makeup artist Whitney Alford, welcomed a brand new baby recently. He never even revealed the couple was pregnant. He also didn't reveal they were even engaged until a 2015 interview with The Breakfast Club. Us Weekly reports:
A source tells Us that the makeup artist, 33, gave birth to a baby girl. The rapper, 32, who is famously quiet about his private life, didn't announce that his high school sweetheart was pregnant ahead of their daughter's arrival.

In April 2015, the Grammy winner acknowledged that he was engaged while promoting his album To Pimp a Butterfly on Power 105.1's The Breakfast Club show. "Yeah, yeah, definitely," he said when asked about Alford. "I'm loyal to the soil."

The performer went on to say, "At the end of the day, you want to always, always have real people around you, period. Whether it's male or female, and everybody that's been around me, they've been around since day one. … I always show respect when respect has been given, and people that have been by your side, you're supposed to honor that."
For all we know, Kendrick and Whitney could have tied the knot by now. Neither have posted on their social media since late last year, so their super private ways are still a thing.
We probably won't find out until the baby is walking, talking and has its own social media.
Congrats to Kendrick & Whitney on becoming first time parents!
Photo: Getty