It's #NationalGirlfriendsDay, So We're Demanding A Reboot (Again) Of Our Fave Show, 'Girlfriends'! Here's Who Should Be Cast.
​
Aug 01 | by Natasha
​ ​ ​ ​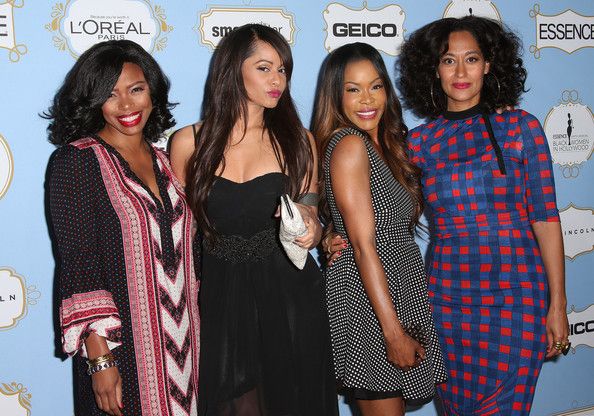 It's been 11 years since we saw our fave four chicks on our TV screen, and yes, we're still feenin' for a reboot, a movie, a miniseries, anything! Since nobody seems to be moving on this, we took the liberty of casting the reboot in case the originals can't (or won't) participate.
The popular sister-bonding show created by Mara Brock Akil ran from 2000-2008 on UPN and CW, and its impact was not lost on our culture. We witnessed a group of Black women with different personalities manage life, love and friendship. Bottom line, we haven't seen anything that compares to it since, and we want more. So much so that we are offering up casting options that we are sure would kill it just like Tracee Ellis Ross, Golden Brooks, Jill Marie Jones, Persia White & Reggie Hayes.
Hey, somebody's gotta do it for the people.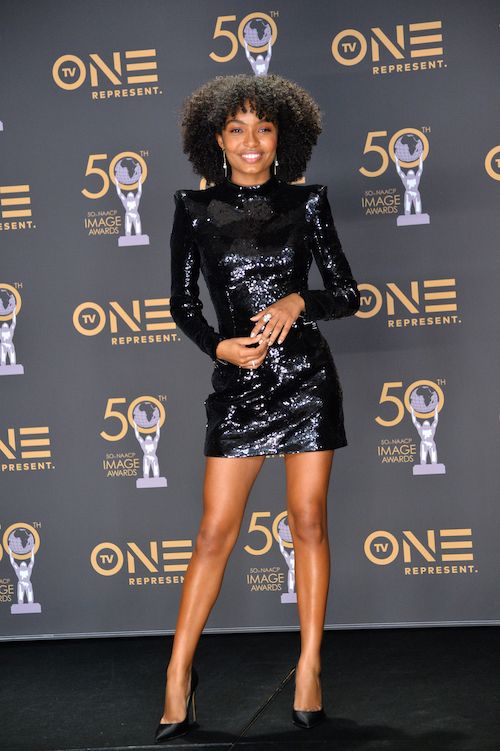 Yara Shahidi as Joan Clayton
Though she may be a bit under the age range of our previous beloved Joan, Yara's maturity, beauty and temperament can surely mimic that of the successful, flawed attorney with wedding bells in her eyes. She is the on-screen daughter of the original Joan - Tracee Ellis Ross - afterall. Yara is known for her roles on "Black-ish" and its popular spinoff series, "Grown-ish", where she plays Zoey Johnson, a college student dealing with social and educational woes. We're sure young Yara can pull Joan's character together and give her a fresh new vibe, especially after her 'Grown-ish' character graduates from college.
Also on our radar for this: Essence Atkins (Amara on "Ambitions, Ashley on "Marlon") and Rashida Jones (Karen on "The Office", Angie on "Angie Tribeca").
Amanda Seales as Lynn Searcy
Yes, we know this comedian, actress and singer to be a strong, speak-her-mind type of woman, not typically how we would describe our indecisive, hippie homie, Lynn. However, Amanda does a hell of a job playing the prissy, petty Tiffany Dubois on HBO's "Insecure", obviously a contrast to this "Smart, Funny and Black" woman. She will definitely bring the laughs and it would be interesting to see how pro-black Seales handles the laidback, tree hugging, kumbaya a--- Lynn.
Also on our radar for this: Kiersey Clemons (Chase from "Easy", Diggy from Dope) or comedian B. Simone (VH1's "Girls Cruise", Instagram).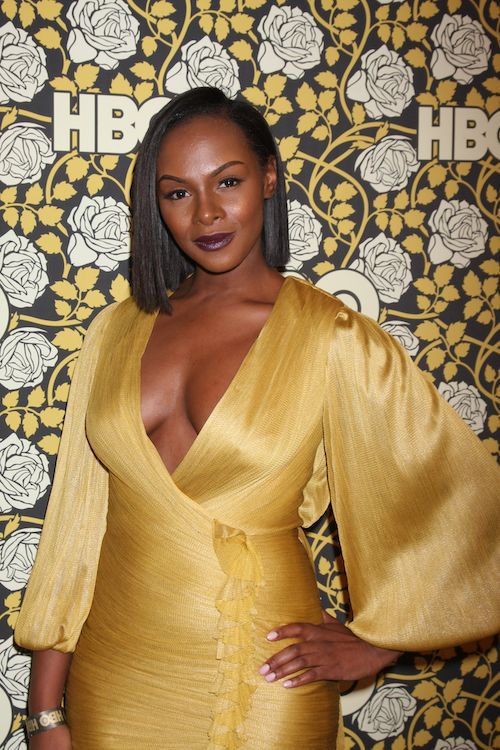 Tika Sumpter as Antoinette "Toni" Childs
This is a no-brainer. Tika has all the makings of Toni Childs, physically. Toni will be best remembered for being that bougie, self-absorbed, petty girlfriend whose good heart was sometimes overlooked by her rude behavior. This role won't be too much of a stretch for Tika, who plays the conniving, deceiving Candace Young on Own's "The Haves and Have Nots". There's one thing for sure, with Tika behind the character, Toni Childs will definitely command any room she enters!
Also on our radar for this: Ryan Destiny (Alexandra Crane from "Star"). She just joined the 'Grown-ish' cast so there's already a built-in on-screen friendship with Yara. Also, Antoinette Robertson (CoCo from Netflix's "Dear White People").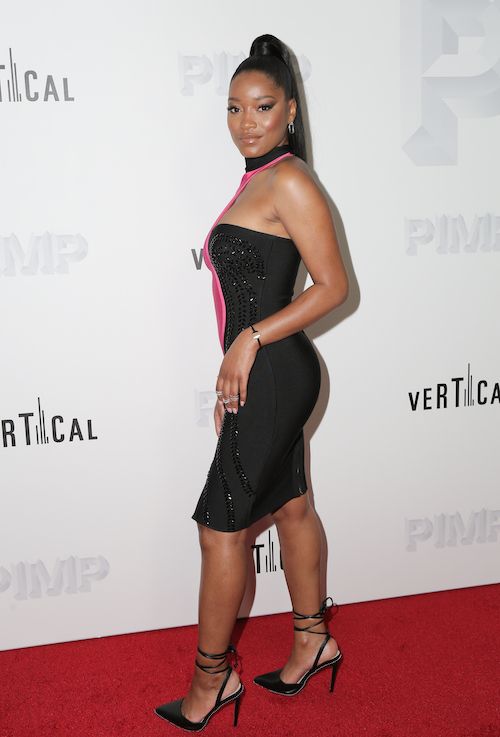 Keke Palmer as Maya Wilkes
This YBF Chick is making major moves as she just secured the bag as the third host on "Strahan And Sara". This hilarious hottie's outgoing personality with a slight edge can definitely shine through in the role of author, wife and young mother, Maya. As the homegirl of the group, Maya always kept it real with her girlfriends. We can hear Keke belting out the same "Oh Hell No" that had us loving Maya's 'round the way girl personality.
Also on our radar for this: Natasha Rothwell (Kelli from "Insecure") and comedian B. Simone ("Girls Cruise", Instagram).
Lamorne Morris as William Dent
Now you know the group wouldn't be complete without William. As the fifth, "girlfriend" and Joan's boo thang for a minute, William rounded out the eclectic gang, bringing his own set of issues, coupled with awkwardness and wit. Comedian Lamorne is best known for his role as being the other black dude on the sitcom "New Girl", who was considered weird, yet loveable. Lamorne was born to play William. The comedic timing, friendly disposition and hilarious facial expressions, yep, give him the gig.
Also on our radar for this: Barry Floyd (Tee Tee from "The Game"). Since "The Game" was actually a spinoff of "Girlfriends", there's some natural synergy featuring a possible glow up for Tee Tee's character.
Tracee was going down memory lane today too, btw:
My girlfriends... there through thick and thin...
Love you ladies (& Reggie)!@TheRealGolden47 @MsJillMJones @RealPersiaWhite @ReggieH69 #NationalGirlfriendsDay pic.twitter.com/KYGcvaEhs7

— Tracee Ellis Ross (@TraceeEllisRoss) August 1, 2019
Bring it back!
Photos: Getty, Shutterstock.com
​ ​
​ ​ ​