Wendy Williams Will Reportedly 'Reunite' With Estranged Husband Kevin Hunter After Rescheduling Comedy Tour Dates
Aug 05 | by _YBF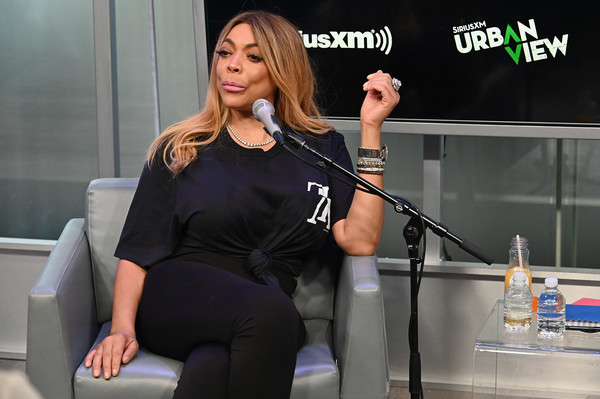 It appears Wendy Williams' Hot Girl Summer is catching up to her. She recently rescheduled dates on her comedy tour for "scheduling issues." Now, she's considering reuniting with her estranged husband, Kevin Hunter. Find out why inside...
Wendy Williams has been living her best Hot Girl life after divorcing her husband/former manager Kevin Hunter.
The daytime diva was expected to host her "For the record … Umm Hmm Tour" on Friday (August 2nd), but rescheduled at the last minute due to "scheduling issues." The show has been rescheduled for September 21st in St. Petersburg, FL.
Wendy was set to host her comedy tour on Saturday night in Detroit, but that too was rescheduled for sometime in October. Oh? Unfortunately, scheduling isn't the only thing that's destroying the tour. How you doin' Wendy?!
It may seem that Wendy's Hot Girl antics are finally catching up to her. According to Page Six, sources are complaining about Wendy becoming messier than she's ever been.
"The tour is shaping up to be a disaster," says a close source, "As per usual, even without Kevin as Wendy's manager, she's proving herself to be messy."
Yikes! That was a bit harsh.
Earlier in the year, Williams opened up to her fans about her battle with drug addiction and living in a "sober house" after her very public break up with Hunter.
We will see if Ms. Wendy can bounce back to normal once the tour officially kicks off. But based on her Instagram, it doesn't look like she's slowing down on the partying:
Is too much fun affecting her career? Now, she's considering to reunite with her estranged husband, Kevin Hunter, BUT only for business.
The DailyMail reports the 55-year-old TV host is considering to announce she and Kevin will NOT dissolve their production company, publishing house or charitable foundation in a bid not to damage the "legacy" of the work they've put in. The former couple - who called it quits after 22 years - reportedly held a series of face-to-face meetings and realized they should at least come together for the business side of things.
A source told the site the two still make a "solid team" having built a successful business, which they are now trying to preserve with a carefully negotiated divorce deal. Lord. Let's hope Kevin isn't up to any(more) shady business.
Photo: Getty Images North America