Diddy and Lori Harvey Are Getting Serious! The Harveys & The Combs Have Family Dinner In Italy.
​
Aug 05 | by Natasha
​ ​ ​ ​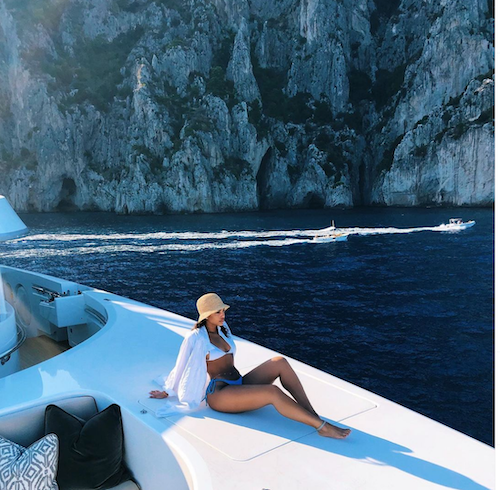 If you have any doubts that 49-year-old Diddy and 22-year-old Lori Harvey are a thing, a joint family dinner is all the rceipts you'll need. See it inside.
#LoriHarveySummer continues! Steve & Marjorie Harvey's family trip to Italy turned into a double family trip when the Hrveys linked up with the Combs fam this weekend for dinner.
This wasn't just a family affair, it was a blended family Ciao down in Italy. (See what we did there?)
Sean 'P Diddy' Combs enjoyed dinner with his girlfriend and her father Steve Harvey at a restaurant in Nerano, Italy. The family gathering appeared to go well - laughs, PDA and all. We guess Steve is all the way on board.
Diddy and Marjorie both posted videos of their servers doing drink tricks:
Both Justin and Christian brought their girlfriends on the trip too.
Must be nice.
If Diddy makes Lori the first woman he walks down the aisle with, we wouldnt even be shocked. Getting older often comes with a convenient change of heart...
Photos: Instagram
​ ​
​ ​ ​