Through Darkness, There's Light - Army Solider Glendon Oakley Praised As A Hero For Doing THIS During El Paso Shooting
​
Aug 07 | by _YBF
​ ​ ​ ​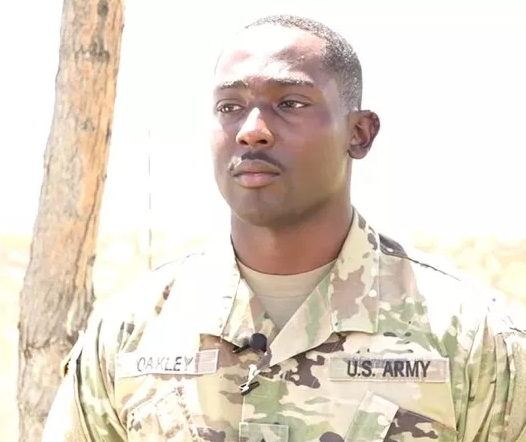 Army Private First Class Glendon Oakley Jr. was just minding his business doing some regular shopping on a Saturday afternoon when he suddenly was alerted of something that enabled him to do the unthinkable. More inside…
Army Private First Class Glendon Oakley Jr. is a real life superhero!
The off-duty soldier - a 22-year-old automated-logistics specialist in the Army - had been shopping at a nearby sporting goods store inside the Cielo Vista Mall in El Paso, Texas when a young boy ran in to tell him that there was a shooter right around the corner.
"The guy at the register and I sort of looked at each other," Oakley told Task & Purpose in a phone interview on Saturday. "He's a little kid ... are you going to believe him?"
At first Oakley and the cashier were puzzled with what to make of the the little boy's accusations, since kids can often over exaggerate. Soon after stepping outside, Oakley was alarmed with gunshots echoing throughout the mall, which made the situation even more real.
Oakley's first instinct was to run towards the chaos where he and another man saw children frantically running around everywhere looking for their parents and for cover. He immediately pulled out his handgun, which he is legally allowed to carry under Texas' concealed carry laws.
"That's what you do," he said. "You pull your gun, you find cover, and you figure out what to do next."
Amidst the chaos, Oakley came across over a dozen children, but could only carry three to safety. He said that day was the worst day of his life and even worse than what he's seen during his four-month military deployment in Kuwait. Wow. Oakley, however, does not want to be called a hero, and said bringing the kids to safety was his first and only thought in mind.
"I didn't even think. I just grabbed as many kids as I could and ran five stores down to the exit," said Oakley. "We got there and ran into a whole batch of police pointing their guns at us. I wasn't focused on myself, and I wasn't focused on my surroundings ... I was just focused on those kids."

"I heard four kids died," said Oakley. I wish I could have gotten more kids out of there. I wish those guys who ran would have stayed I wish they had some sense of service."
Oakley, you're definitely a hero!
Photos: YouTube Screenshot via ABC News
​ ​
​ ​ ​