ICYMI: Mo'Nique Is Back At It - Airs Out 'Coward' Tyler Perry (Again)
​
Aug 09 | by _YBF
​ ​ ​ ​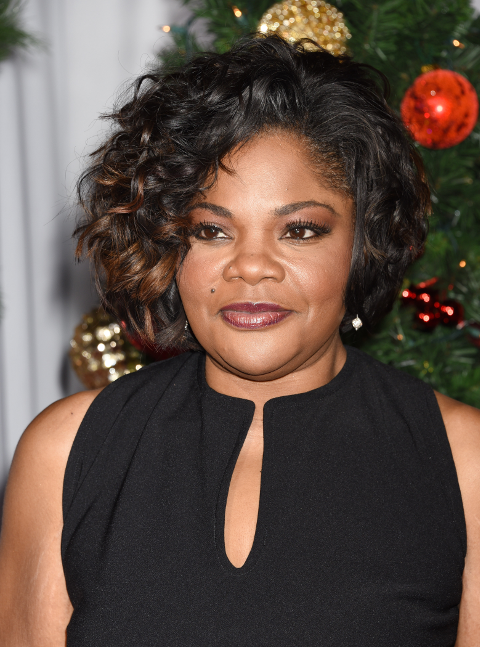 Mo'Nique exposes Tyler Perry for his alleged "coward" ways. Find out what she said inside...
Mo'Nique is back at it again. The comedienne is seemingly becoming known more for talking about people's money than her own comedy routines. It seems she's never going to stop. But, if you don't agree with her methods, you got to admit that the sis is sticking to her truth and hasn't wavered.
Everybody remembers the Oscar winner for asking us to boycott Netflix (Did yall do that?) because she felt like they didn't offer her enough coin for a comedy special.
Before that, she went off on major Hollywood players, tell Lee Daniels what he could do, and she even had the nerve to put media mogul Oprah on blast! Precious mama is not playing out here.
Now, she's popping off on Tyler Perry in an interview with Comedy Hype, bashing the Madea creator as a fraud and she even called him a flat-out coward. Damn, Mo.
Check it:
Holding nothing back, Mo claims that Tyler Perry never came out to the public to say she did nothing wrong, although he admitted it in a phone call in private. She said, "He's never come about publicly and said that," and that's why she still has beef with him.
Oh, and sis wasn't done there. She brought up Tarij P. Henson and Tiffany Haddish's name and dragged Tyler for bragging about how much he paid one and copping the other a new whip.
Mo said, "He says, 'I'm the first person to pay Taraji P. Henson the most money she's ever made.' And then we say, 'But did you pay her fairly?' And then he said, 'I paid her more than she's ever made.' What does that mean, brother?" Good God Almighty!!
"When you go and buy Tiffany Haddish a car" and her husband Sidney Hicks chimed in, "If I give you what you are worth, you can buy your own car."
Oh, they really telling how they really feel. Mo and her hubby compared Tyler buying them things like the white man did in the film, Cadillac Records. He accused Tyler of being a "scammer." Instead of buying her things, she wanted to get paid.
If you didn't know, Mo'Nique is seemingly a damn crusade. Check out the full video below:
In case you missed, check out Mo chop it up about Oprah and Steve Harvey HERE.
Photos: Ga Fullner / Shutterstock.com
​ ​
​ ​ ​