Bust Down Thotiana? Blueface Reveals He's "Bust Down" Over 10,000 Women Total!
Aug 14 | by _YBF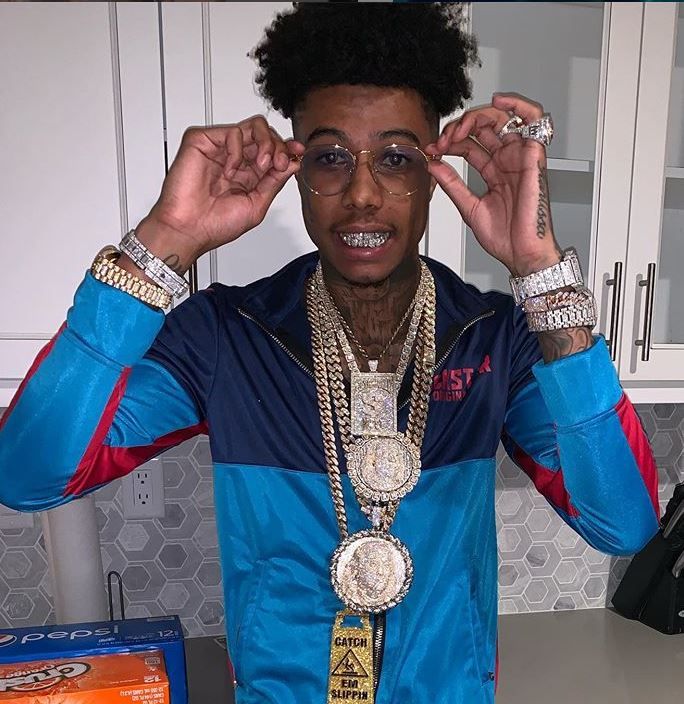 Blueface is the epitome of "art imitating" life as he's given a whole new meaning to the term, "thotiana." Ugh. Find out what we mean inside...
Since jumping onto the music scene earlier this year, Blueface, whose real name is Johnathan Michael Porter, has catapulted into the spotlight.
From recruiting Cardi B and YG to hop on the remix to his single, "Thotiana,"​ to his ​very public family feud ​with his mom and sister, to the recent release of his digital EP, Dirt Bag, the 22 year old rapper is no stranger to making headlines and seems to be celebrating all of this new found attention with a whole lot of sex.
In an interview with ​"Big Boy's Neighborhood"​ for Real 92.3, Big Boy asked the Cash Money West rapper how many women he's slept with in the last six months. And his response -- ugh.
Blueface responded--without hesitation-- and revealed that he's been with about 1,000 women!
If you're wondering how he racked up such a high number is so little time, aside from currently having two girlfriends, the rapper revealed:
"It's like sometimes it might be a threesome, a foursome...I done had a fivesome!," he told Big Boy. "[It was] me and four girls. It was pretty hard."
Hopefully everyone is staying protected because… yikes!
Check out Blueface's full interview with Big Boy ​here​.
Turns out...there's more!
The "Daddy" rapper then revealed he has slept with at least 10,000 women...total!
"10,000, fuck it. 10,000!," he said backstage during the 92.3 Real Street Festival at Honda Center in Anaheim, California recently.
If our calculations are correct, that would mean he slept with about 55 women a day since he became famous. Whew, chile. Let's hope condoms and the blood of Jesus were involved.
Photo: Blueface's IG