MESS! Blac Chyna Is Getting 'Exposed' & Beefing With Her Own Team On Her Own Reality Show
​
Aug 18 | by Natasha
​ ​ ​ ​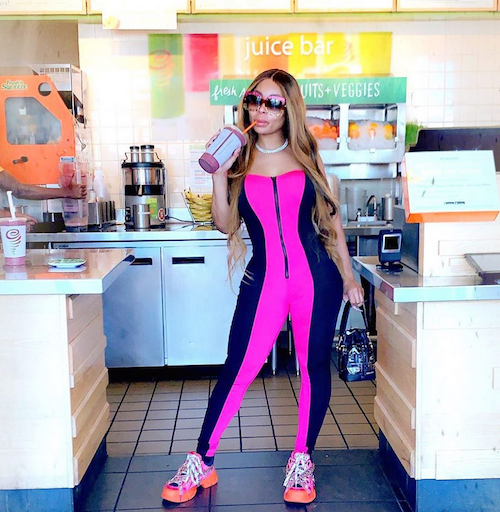 Say what now?! Blac Chyna was accused of embezzlement and fraud on television? More inside.
Whew chile! The tea is spilling over among Blac Chyna, her bestie Treasure and her team! Blac Chyna's messiness was always displayed through social media, or entertainment gossip but now with the receipts of her new reality show we get a whole new glimpse of who she is, and boy the kettle is screaming!
The Real Blac Chyna provides a non-scripted (allegedly) look into the life of Chyna which seems to be messier than we thought. In the latest episode of her show, Chyna and her BFF, Treasure, get in to a heated argument that resulted in Treasure leaving the show.
The conversation escalated when her friend claimed that Chyna used her for embezzlement, and Chyna accused her of taking advantage. The conversation went:
"Blac Chyna: I give you money on top of thousands and thousands and thousands of dollars! You're so ungrateful. You fall into the category of, like, Toni – and that's how I'm looking at you. And it's really sad.

Treasure: Wow! Me?

Chyna: I gave you so much money that I had to make you fill out a W9! And that's f*cked up!

Treasure: No, you asked me to fill out a W9 to help you embezzle money."

Chyna: Embezzle?!

Treasure: And I asked you did you use my W9-

Chyna: I asked you to use a W9 so I could f*cking write you off! Embezzle?! SO let me pull up receipts, 'cause you's a bum a** b*tch.

Treasure: Pull 'em! So now I'm done! 'cause I'm a bum a** b*tch. I've been waiting for you to say that for a long time."
Blac Chyna than posted a clip on her Instagram with the following statement:
Obligated to give her 10 or 20K? Oh.
Treasure's response:
Now, before tonight's episode aired, a member on Chyna's team named Jamaal - who is seemingly her assistant or photographer or both - called out the Zeus Network for being "messy and manipulative." He also aired out what he alleged were staged scenes.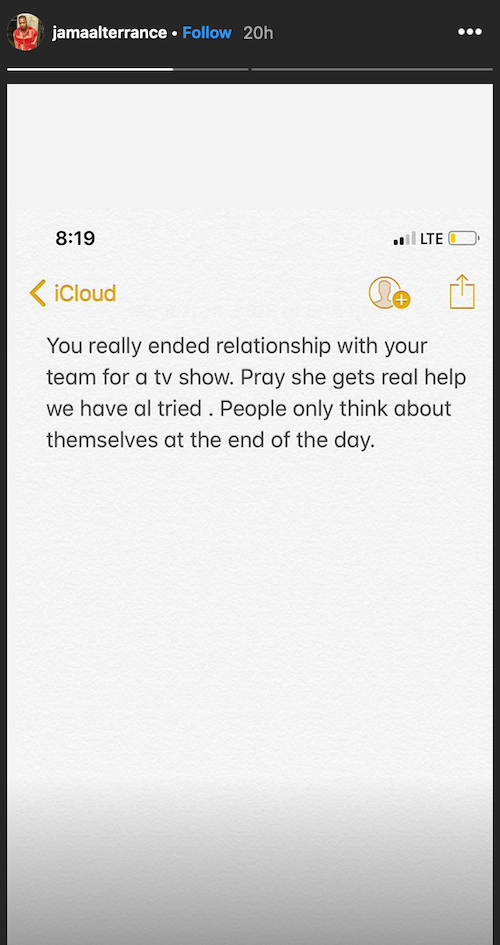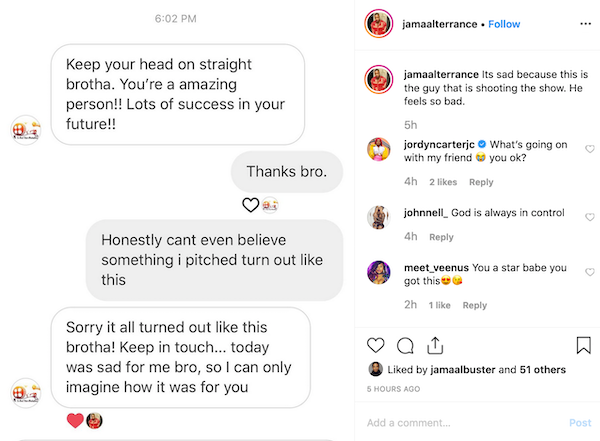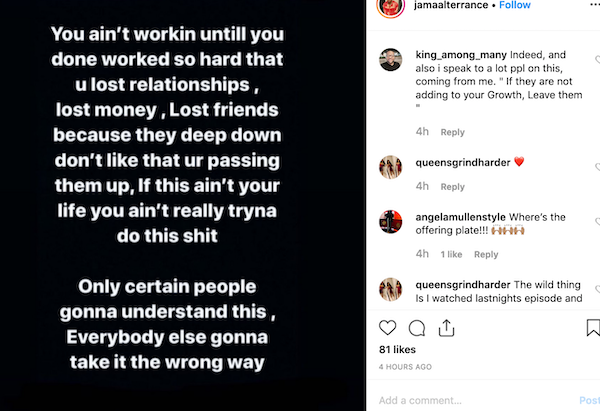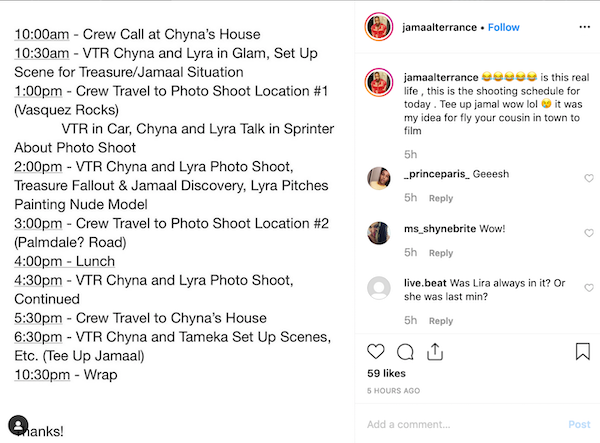 Close family and friends are furious that Chyna is allowing the network to share some of their most vulnerable moments on and off the camera.
We went a little digging and found some receipts that indicate that Chyna's friends are ready to expose Zeus Network and Chyna for the fake beef and drama they filmed.
Chyna's ex bestie Treasure took to Instagram to say that most of her arguments were staged up until her last day on set:
Would you forgive Chyna after the show is wrapped?
He's also been calling for everybody to cancel their Zeus subscription and to bootleg Chyna's show to get it off the air. Sheesh.
He then posted a link to a free stream.
By the way, Chyna just shared some new pics with her kids Dream & King:
Adorbs.
Photo: Chyna's IG
​ ​
​ ​ ​