LEGENDS ONLY: Teddy Riley Receives Star On The Hollywood Walk Of Fame
​
Aug 19 | by _YBF
​ ​ ​ ​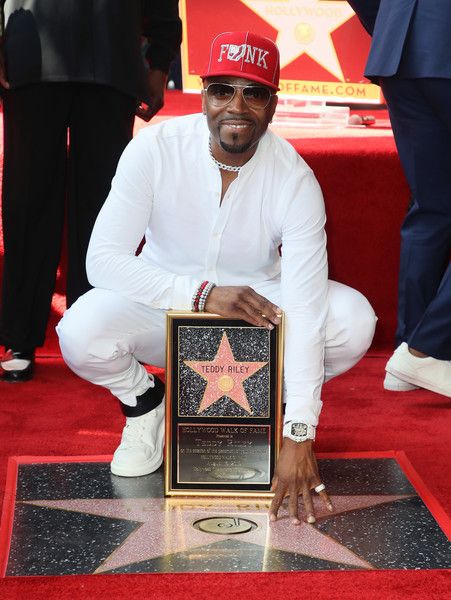 Issa celebration! Teddy Riley was honored with his own star on the Hollywood Walk of Fame. Watch it go down inside...
Teddy Riley, the King of New Jack Swing, recently received a star on the Hollywood Walk of Fame. Woot!
Teddy is a legend in the music industry and has worked with everyone from Bobby Brown to Michael Jackson, while also being a founding member of legendary R&B groups Guy and Blackstreet.
R&B star Tank served as a guest speaker and paid homage to Teddy with a touching intro.
"I want to speak as a 12-year-old kid who was trying to figure out his musical DNA, where he wanted to go and where he wanted to be," he said. "I put on my father's headphones from the record player and the album was Guy. I proceeded to be inspired and to understand and to learn what greatness is."
From the late 80's, Teddy Riley served as an innovator and trendsetter for R&B music. Beginning his career hanging out in his uncle's studio, Teddy had New York rappers anxious to rap over his beats by the young age of 14. He went on to work on his craft and make connections in the industry and produced Doug E. Fresh's "The Show" when he was only 20-years old.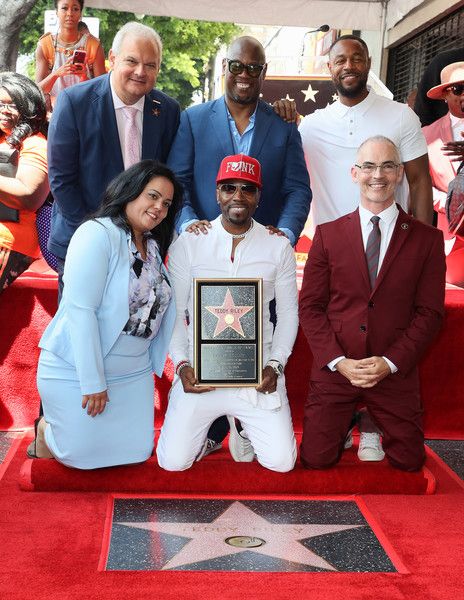 Music industry vet Andre Harrell also made an appearance at the ceremony and spoke highly of Teddy's impact in the game.
"When I think about Teddy Riley and the impact he has, not only did he create a genre of music, not only did he bring an attitude with that music, not only did he come with the remix to the music, then after all of that, he went and made Michael Jackson Dangerous album, 27 million," he said
Yes, Teddy worked on THE Dangerous album by the late great Michael Jackson.
In an interview with Rolling Stone, Teddy spoke highly of Michael and their relationship.
"Getting with Michael, he showed me how to turn music up," he recalled. "He'd always say, 'I want to hurt 'em.' He always would go, 'OK Teddy, turn up the snare. I want you to really turn it up. The most important thing is the backgrounds – it's gotta be loud. That's what I want people to remember.'
One might think with a resumé so hefty it would give yu room to flex, but he was full of humility and grace during his acceptance speech.
"I love yall all and thank you for being here and thank you for supporting me and supporting the music and receiving it and we got more to go," he said.
The room was full of love from Teddy's music colleagues, friends and family, including Teddy's daughter and "Love and Hip Hop Hollywood" alum, Nia Riley.
Nia posted a picture from the ceremony with the caption, "SO PROUD OF YOU @teddyriley1 ! Thank you for being an amazing example to us all. LEGEND! Love you!"
Catch Teddy's full acceptance speech here.
It's amazing to see our legends get their flowers while they can still smell them. Peep more flicks from the ceremony below, including one 13th District councilmember Mitch O'Farrell.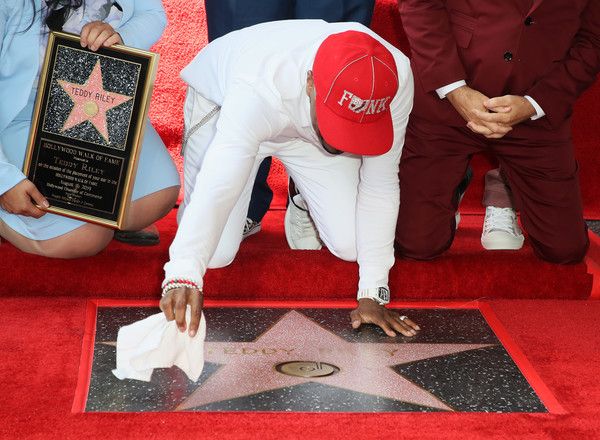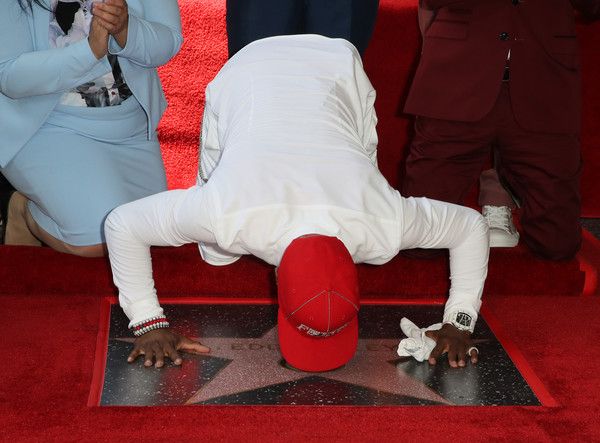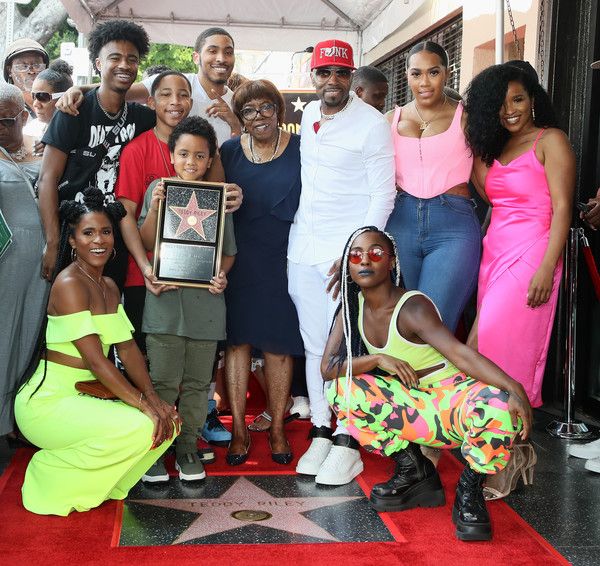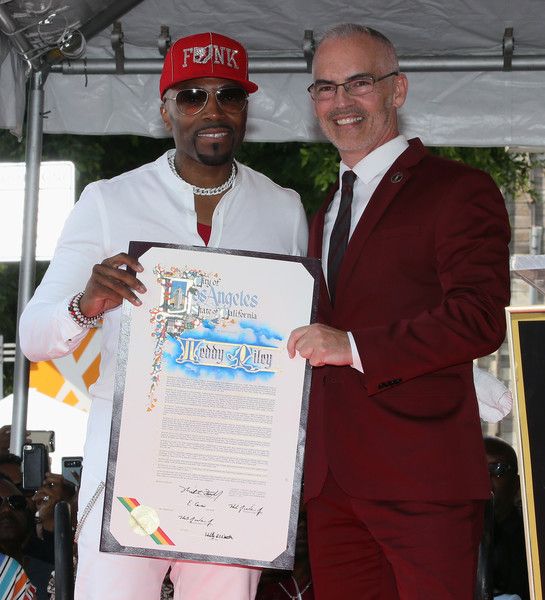 Congrats, Teddy!
Alexa, play "Groove Me."
Photos: Getty
​ ​
​ ​ ​