Tamron Hall Tapped Fantasia For Her New Talk Show Theme Song - We've Got The First Listen!
​
Sep 04 | by Natasha
​ ​ ​ ​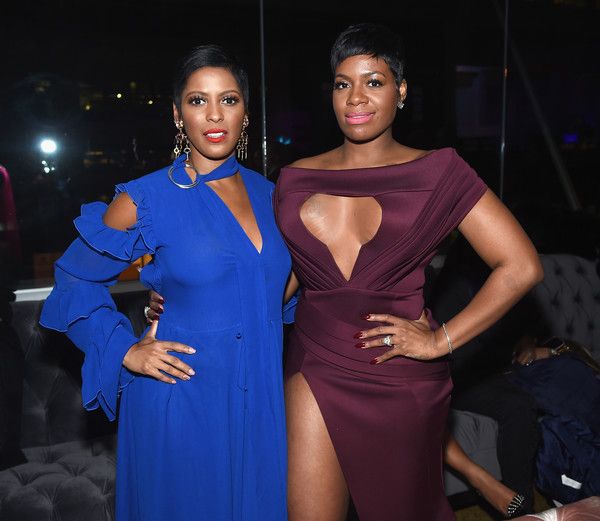 Tamron Hall is bouncing back on the scene with her own new talk show. Before it premieres next week, we've got the first listen at her new theme song she tapped Fantasia to create. Listen inside!
Looks like we have our new go-to black-girl-inspiration daytime chatfest.
"Tamron Hall" kicks off her new nationally syndicated show - taped in New York City - next Monday. With a mix of live and taped shows, she's giving us content that's deeply moving to the purely fun, where she's connecting with the people who are shaping our world through meaningful, engaging and entertaining conversations.
She's a new mom, a newlywed and a new force in daytime, and we're here for a fresh voice in the space. Oh, and she's serving as an executive producer too. Get it!
Tamron tapped fellow powerhouse mom Fantasia - who she met a few years ago at her concert and knew she needed her voice- to record the theme song "Shine" exclusively for Tamron's new show.
"Fantasia in a word is everything - she has been an inspiration and a friend to me for many years," said Tamron Hall. "Her story, her life and her presence shakes me to my core - from the first time I saw her on 'American Idol' to the time I saw her perform and move the crowd at The Apollo. I knew I wanted to partner with her in some way; I didn't know then that it would be for the theme song for my daytime talk show, but I knew we were destined to do something together. She embodies what it means to be a woman – she is loving and giving to others, and she shines."

Fantasia commented, "It was a pleasure and honor to record 'Shine' - the theme song for Tamron Hall's new daytime show. I've been a fan of hers for many years as she represents all women out there who are strong, smart, hardworking, and resilient. Women who are taking care of business while operating at high levels as great mothers, daughters, aunts, nieces etc. This song represents the positive energy that these types of women fight to bring into their own communities and I know Tamron will bring the same approach to viewers nation-wide with her new show.'
We love a love fest.
"Tamron" premieres September 9th. You watching?!
Photo: Getty
​ ​
​ ​ ​