UPDATE: Amber Guyger Sheds White Tears While Testifying She Was 'Scared He Was Going To Kill Her' The Night She Killed Botham Jean - WATCH
​
Sep 30 | by _YBF
​ ​ ​ ​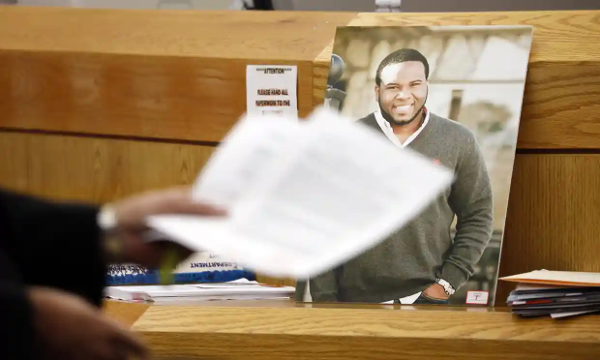 The murder trial of Amber Guyger continues and the former Dallas police officer took the stand sharing details about the night she killed Botham Jean in his apartment. Watch her tearful testimony and more inside…
The murder trial for former Dallas police officer Amber Guyger - who shot and killed her black neighbor/accountant Botham Jean in his apartment – is seven days in. And Amber just took the stand to testify on her behalf. Sucks Botham couldn't be here to tell his side of the story.
Amber testified that she went into Botham's apartment because she mistook it as her own after a long shift. She thought a burglar had broke into her home, according to her testimony. The 31-year-old former Dallas police officer said she feared for her life and that's why she shot Botham. It's reported Botham was inside his own apartment, eating vanilla ice cream in his living room before he was killed.
She said she would forever regret the night she killed the black accountant. She labeled the killing a "tragic, but innocent" mistake.
"I was scared whoever was inside of my apartment was going to kill me, and I'm sorry," she said fighting back tears. "I have to live with that every single day."
One of her attorneys asked what she was thinking after she shot Botham.
"That I shot an innocent man," she said on the stand. "He didn't deserve — I didn't — I thought I was in my apartment," she said.
Watch Amber shed white tears while trying to explain what happened from her point of view below:
So far, the jury has heard testimony from Amber and the officers who responded to the scene that night. They have also heard testimony from neighbors who live in the apartment complex and an investigator who testified about how common it was for residents to wind up on the wrong floor of the South Side Flats where Guyger and Jean lived. Hmph.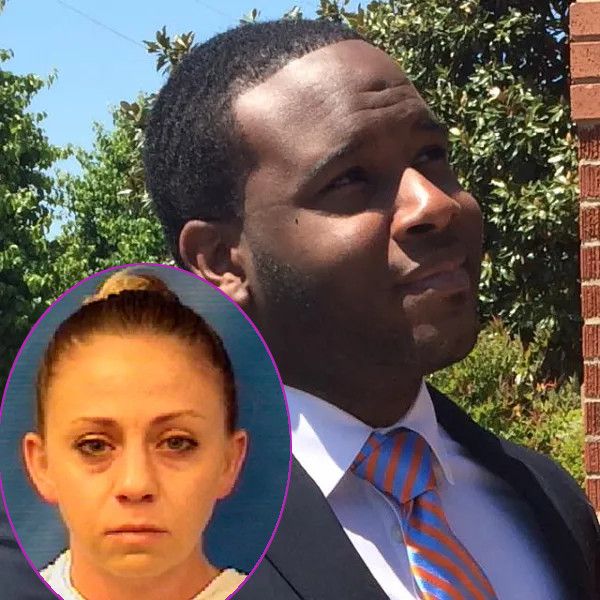 The 9-1-1 call Amber made after she shot Botham was also played. They saw body-cam footage of officers scrambling, trying to save Botham's life.
Check it:
Jury watching body camera video from officer who responded to scene when Amber Guyger shot and killed Botham Jean. Not showing the graphic scene. Officers give CPR. Guyger in apartment when they arrive. https://t.co/050hOCLe8R pic.twitter.com/VbuBSV7SqI

— Larry Collins (@LarryNBC5) September 24, 2019
During the trial, they focused a lot on Amber's "sexting" to her married police partner, Officer Martin Rivera. She apparently was sending him sexual messages and even held a conversation with him minutes before she shot Botham.
The closing arguments have concluded and now it's time for the jury to make a decision.
Judge Tammy Kemp reportedly told the jury they must first consider the murder charge and that then if they do not find Amber guilty of the murder charge they can consider the included offense of manslaughter. Judge Kemp added that if members of the jury are torn on whether they should find Amber guilty of murder or manslaughter, they should resolve that conflict in the defendant's favor by finding her guilty of the lesser charge.
Thoughts?
Photo: Tom Fox/AP Photo/Kaufman County Jail/Botham's FB

​ ​
​ ​ ​