BLESSINGS ON BLESSINGS: 'Fresh Prince' Alum Tatyana Ali Welcomed 2nd Child With Hubby Dr. Vaughn Rasberry A Month Ago
​
Oct 03 | by _YBF
​ ​ ​ ​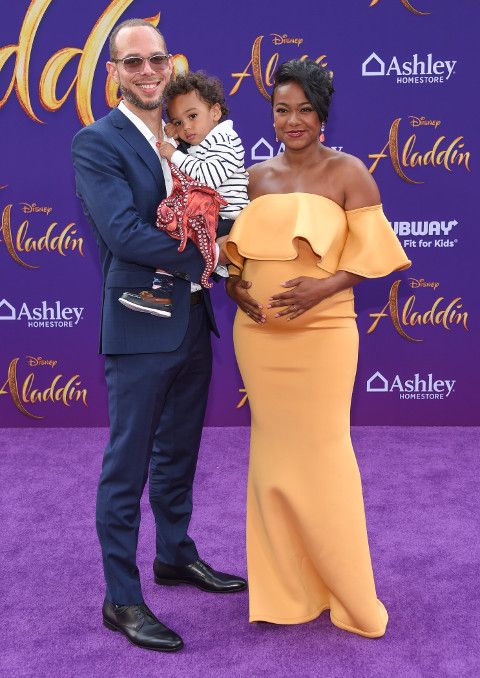 Tatyana Ali is a mom again after she and her husband Dr. Vaughn Rasberry welcomed their 2nd child into the world. Celebrate with the couple inside….
Party of four!
"Fresh Prince of Bel Air" alum Tatyana Ali is over the moon after welcoming her 2nd child with her husband Dr. Vaughn Raspberry.
The happy couple were blessed with another baby boy they named Alejandro Vaughn Rasberry, according to ESSENCE. And he's already one-month-old. Tatyana gave birth to their baby boy on August 15th.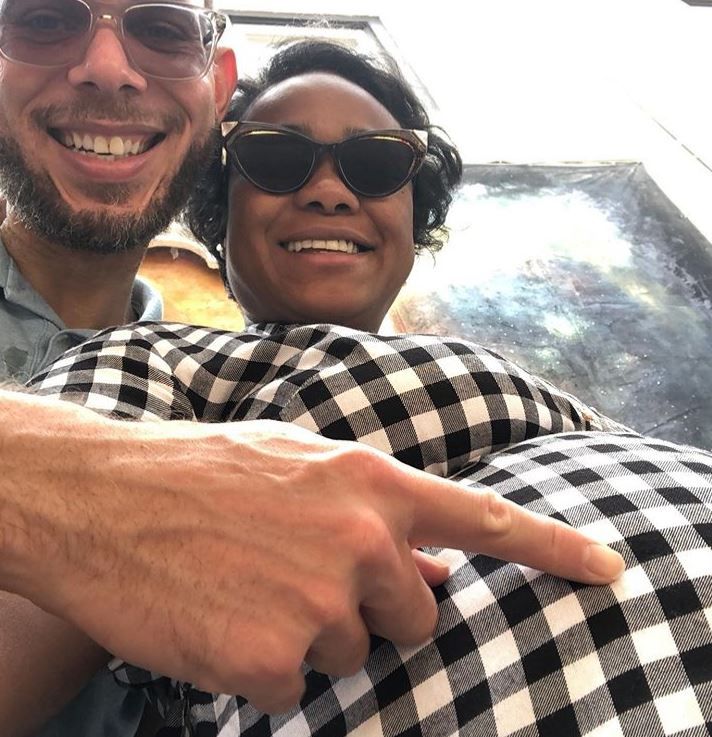 Their new bundle of joy will join their 3-year-old son Edward Aszard Rasberry, whom they welcomed in September 2016. We know he's excited about being a big brother.
"Vaughn and I are gushing with joy over the birth of our newest family member," the 40-year-old actress gushed to Essence. "Our sleepless nights are deliriously fun."
Tatyana revealed she was pregnant with her second baby back in April. Before she gave birth to her first baby, she dished to TheYBF.com about what it's like having to work while carrying around a baby bump saying:
"I've been working since I was 4 years old pretty much straight, so it's kind of interesting. It's like 'Ok, I have to calm down? What does that mean?' So, I'm very blessed. I feel very lucky that we have this promotional stuff to do before the premiere because it's fun. It's what I love."
The YBF actress also penned an essay about the unique realities and joys of a Black woman's pregnancy and how it shaped her own journey to becoming a mother.
Below is an excerpt:
The birth of my first son, three years ago, went completely off script. For reasons that I have come to know are pretty much textbook, my low risk pregnancy resulted in extremely questionable actions on the part of those attending and an emergency c-section. My labor was harried, filled with people I didn't know screaming at me. My doula, concerned with her status at the hospital, who knew I wanted a natural birth, persistently advised me to take an epidural. I agreed, and the epidural left me unable to move. One doctor slammed his forearm on top of my belly in order to force my son down as though I were a tube of toothpaste.

My delivery room had become a circus. There were people everywhere but no one to help me deliver. After the suction cup on my baby's head failed repeatedly, I feared for his safety and finally asked for a c-section. By the time they rolled me into the OR, I had passed out completely from the trauma of the Zavanelli maneuver. My husband, advocating for our baby and me the entire time, was as traumatized as I was. Postpartum, I was told by someone in the hospital that I had a pelvis shaped like a man's. I now know that comment was cruel and ridiculous. The worst part of our trial was that our son spent several days in the NICU as a result of his harrowing birth.

We spent our first year of parenthood loving our baby and each other as fiercely as we knew how, knowing that healing our physical and psychic wounds was essential for the health of our marriage and future of our new family. Somehow, we had to unravel the paradoxical feelings of blissed out love for our beautiful boy and anger and degradation of knowing that we put ourselves in the hands of people who had no inclination to honor our preferences. And there were intense feelings of guilt that I still wrestle with. I secretly wished for a natural birth in a birth center, but assuaging the fears of those closest to me won out over honoring my intuition. I believe that my choice to birth naturally in a hospital was misguided and led to the impatience and interventions that ultimately put my baby's health in jeopardy. When we decided to grow our family, I began to search for a better way.
You can read her full essay here.
Congrats to the couple!
Photo: DFree / Shutterstock.com/Tatyana's IG
​ ​
​ ​ ​