Ja Rule Acts As If He Wants To Squash 50 Cent Beef…But Nah, Talks Fyre Festival & Whether Ashanti Did JLo's Vocals
​
Oct 07 | by _YBF
​ ​ ​ ​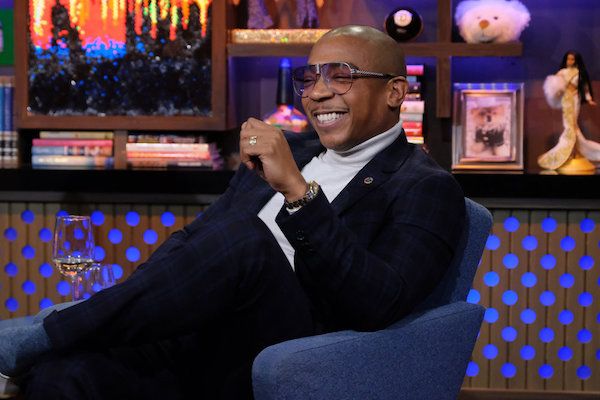 Ja Rule clowns his ongoing feud with 50 Cent, shares his thoughts on the failed Fyre Festival and talks about whether or not Ashanti did vocals for Jennifer Lopez inside…
Ja Rule and 50 Cent have been beefing for what seems like forever. And…it's still going.
The rapper hit up the clubhouse to chop it up with Andy Cohen on "Watch What Happens Live" where he was asked about his ongoing feud with the "Power" producer. The "It's Murda" rapper acted as if he wanted to call a truce between himself and Fif only to put his petty on full blast.
"Here's the thing, right? We've been having this ongoing feud now for, like, I don't know, it seems like 15 years or something like that," Ja said. "And I think it's time that we've grown past it so I'm going to take today on Andy and Watch What Happens Live—this is what's happening live—I am removing myself from the circus because what I've realized is when you entertain clowns, you become a part of the circus. It's a little stab, but it is what it is."
So yeah, it doesn't look like Ja or Fif will be squashing their beef anytime soon.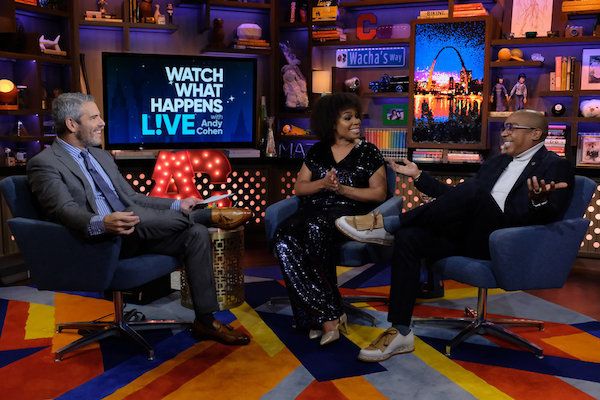 Andy then asked Ja to name three nice things about Fif and it didn't end well.
"He's a bad father, he's got, like, a big square box head, [and] he looks like his breath stinks all the time," he said, adding that they are "sworn enemies forever."
Yikes. There's that.
Check it below: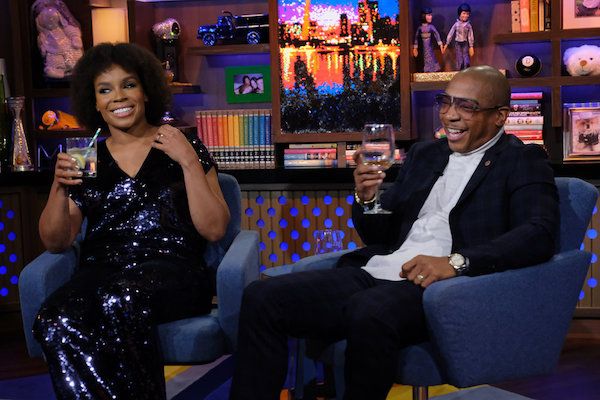 While talking about the Fyre Festival, Ja confirmed he hadn't seen any of the documentaries done about the failed festival. He said he never watched either of the documentaries, said he was surprised to learn one of the festival workers had to "suck d*ck for water," he said the biggest misconception about his involvement was that he committed a crime and more. Peep the clip below:
In another clip, Ja speaks on whether or not Ashanti provided vocals on a Jennifer Lopez track. Oop. Check it:
There you have it.
Ja brought his daughter, Britney Atkins, along with him.
Cute.
Photos: Charles Sykes/Bravo
​ ​
​ ​ ​