Tiny Harris Reflects On Her Bomb Weekend of Black Excellence After $750K Worth Of Jewelry Was Stolen From Her Lambo
​
Oct 08 | by Natasha
​ ​ ​ ​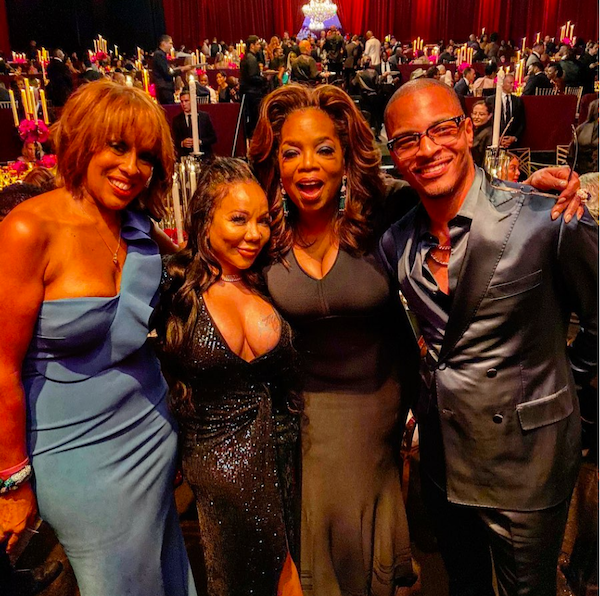 Tameka "Tiny" Harris is focusing on the good things that happened this past weekend, instead of the fact she had $750,000 of jewelry stolen from her. Details inside.
Tiny Harris made headlines yesterday after her weekend came to a distressing close - her jewelry stash is now three quarters of a million dollars smaller.
After pulling up at Bar Amalfi in Atlanta Sunday night for a nightcap with a friend, she parked her 2019 Lamborghini SUV outside. When she returned to her car an hour later 9:45pm, she noticed someone broke into her car and took her blue velour bag - containing $750,000 worth of jewelry - from the console. Tiny told police she left wedding rings, watches and stud earrings inside the bag.
Sheesh!
Atlanta police investigator James H. White III confirmed the theft, and also that security near the Midtown Atlanta bar didn't notice anything suspicious.
Why didn't she have all of this inside her car in the first place? That's unclear. Some people have suspected she took off her jewelry for safety reasons before getting out the car, as muggings have been happening in certain areas. It's possible she didn't want to walk into the bar wearing anything, Still, car jackings and car thefts are also prominent in many metro areas as well.
Hopefully everything was insured.
Tiny seemed to want to focus on the happier things, like her amazing time at Tyler Perry's studio opening over the weekend. She posted the above pic with Oprah and Gayle, while her hubby T.I. shared some of his own pics.
Fun times.
Photo: Instagram
​ ​
​ ​ ​