HOLD ON! All Five En Vogue Singers Come Together To Pay Tribute To Sylvia Rhone
​
Oct 11 | by _YBF
​ ​ ​ ​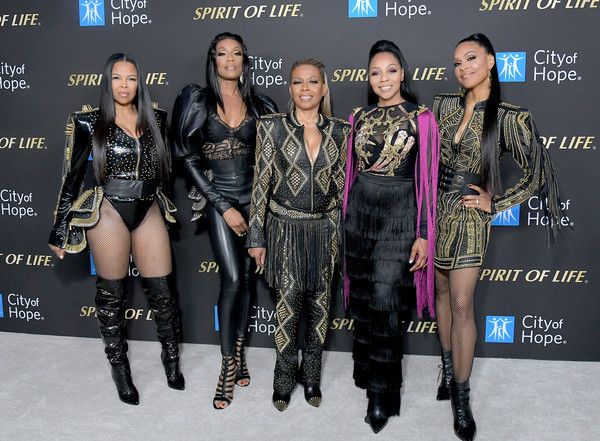 No, your eyes aren't playing tricks on you. All five En Vogue singers came together to pay tribute to Chairman and CEO of Epic Records Sylvia Rhone last night. More inside…
Some of you likely thought you'd never see this happen, but it HAPPENED!
Last night, En Vogue reunited. Yep, all five of them, including original group members Dawn Robinson & Maxine Jones. Yes, girl. It really happened.
The ladies put their differences aside to perform for City of Hope's 2019 Spirit of Life Gala, which honored Epic Records Chairman/CEO Sylvia Rhone. City of Hop is a world-renowned independent research and treatment center for cancer, diabetes and other life-threatening diseases.
En Vogue's public spats, lawsuits and drama has been well documented over the years. The original group consisted of singers Dawn Robinson, Maxine Jones, Terry Ellis and Cindy Herron. In 1997, Dawn left the group shortly before the release of their third album, EV3. In 2001, Maxine decided to leave the group as well. She was replaced by Amanda Cole. Then in 2003, Amanda left and she was replaced by Rhona Bennet.
Maxine Jones and Dawn Robinson of #EnVogue pic.twitter.com/fHnwtgBbTX

— Maxine Jones (@MaxineJonesEV) October 11, 2019
For their 20th anniversary, Dawn and Maxine reunited with the group to head out on tour in 2009. Shortly after, Dawn and Maxine chucked the deuces again and Rhona joined the group as a trio.
Now, they're all back together (at least for last night's performance) for their 30th anniversary and we're excited the ladies were able to come together to serve up an epic performance for music exec Sylvia Rhone - the woman who signed them. The Funky Divas performed several of their biggest hits, including "Giving Him Something He Can Feel," "Free Your Mind," "My Lovin' (You're Never Gonna Get It)" and "Hold On."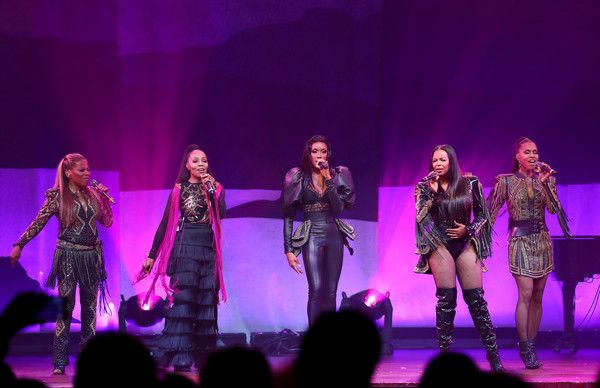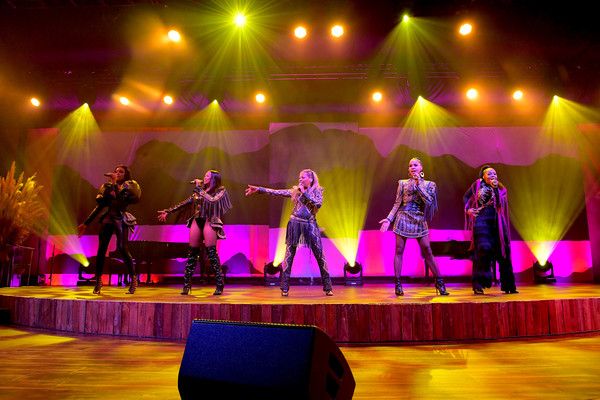 Yassss!
Guess who?! EV5 #EnVogue #Rehearsal ~ #ThrowBackThursday to yesterday! pic.twitter.com/1JFQKh7gsv

— Rhona Bennett (@missRnB) October 11, 2019
Backstage, EV5 snapped it up with their founders Denzil Foster and Thomas McElroy:
Who knows what the future may bring... but tonight, it brought EV5 in celebration of Slyvia Rhone at the City Of Hope gala. Denzil Foster and Thomas McElroy, founders of group, are pictured as well. #EV5 #EnVogue pic.twitter.com/pDHHh3cih9

— Rhona Bennett (@missRnB) October 11, 2019
Famed choreographer Frank Gatson paid tribute to the ladies, thanking them for helping put him on the map:
Is an En Vogue reunion tour on the way? We're keeping our fingers crossed.
Also....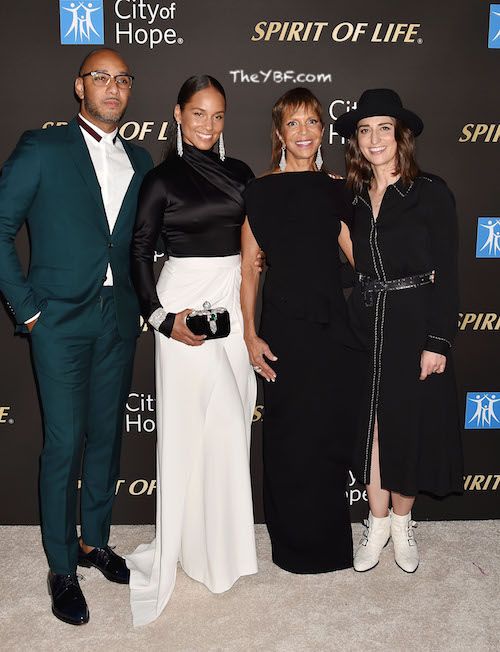 Swizz Beatz and his wife Alicia Keys snapped it up on the carpet with Sylvia Rhone and singer Sara Bareilles. Alicia & Sara performed a one-of-a-kind duet performance in honor of Sylvia.
Photos: Getty
​ ​
​ ​ ​