WOW, REALLY? Ex-NYPD Officer Who Murdered Eric Garner Sues To Get His Job Back
​
Oct 25 | by _YBF
​ ​ ​ ​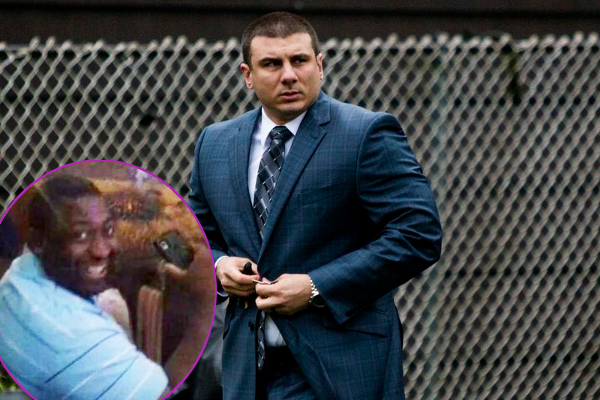 The fired NYPD police officer who murdered Eric Garner is now reportedly suing to get his job back on the force. Get the latest inside…
The nerve of a man getting away with murder and then suing the police department to regain employment. White privilege at its finest.
Daniel Pantaleo - the now-former New York City police officer involved in the viral chokehold death of Eric Garner in 2014 - has reportedly sued the NYPD to get his job back, according to his lawyer.
Oh, and it gets worse...
His attorney, Stuart London, said Daniel's behavior and actions were actually "justified" when he initiated the death chokehold on Eric, who was allegedly caught selling bootleg cigarettes on a Staten Island street. The murder was captured on cellphone video and sparked outrage across the country. "I can't breathe," Eric cried out as he was being choked to death. The slogan became a rallying cry for the Black Lives Matter movement.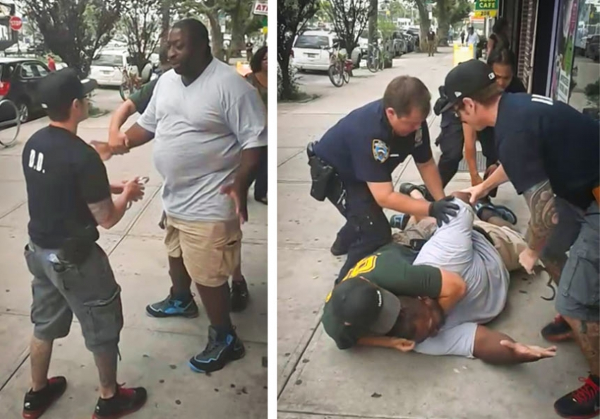 The disgraced officer was fired back in August after a recommendation from an administrative judge, Rosemarie Maldonado, cleared the way for Police Commissioner James O'Neill to give him his walking papers. When he was fired, his lawyer said he would appeal.
"Judge Maldonado was incorrect when she indicated that he committed the crime of assault in the third degree," Daniel's attorney Stuart London said. "Both of his initial moves were justified, putting him up against the window were justified, and once he was cuffed he was put on his side."
The 34-year-old former police officer is a 13-year veteran on the force, who earned more than $85,000/year.
"I think he was disappointed the way he was fired," Stuart said. "I think he was disappointed he was not allowed to get his pension. He wasn't given his pension or even a prorated portion of the pension. He doesn't feel he was fairly treated by the job, by the mayor or by the police department."
Rev. Al Sharpton – a family supporter – spoke out about the officer suing to get his job back.
"I think it's an outrage," said the Rev. Al Sharpton said. "What is the basis of the suit? He was given a fair trial. To upend that would be to not only eradicate the procedure, it would be totally a slap in the face to those of us who feel the policy or the law of chokeholds was broken."
"How can he be trusted to be on any law enforcement force?" he continued. "He has showed no contrition and no acknowledgement he broke the policy."
Rev. Sharpton said if the lawsuit goes to trial, he'll def be in the mix.
"I may even have a group come with neck braces to the courtroom," he said.
Oop.
Photos: Eduardo Munoz Alvarez via AP/Facebook/Screenshot
​ ​
​ ​ ​