Kevin McCall Arrested - AGAIN - After Fighting With Police & Falling Down Courthouse Escalator
​
Nov 06 | by Natasha
​ ​ ​ ​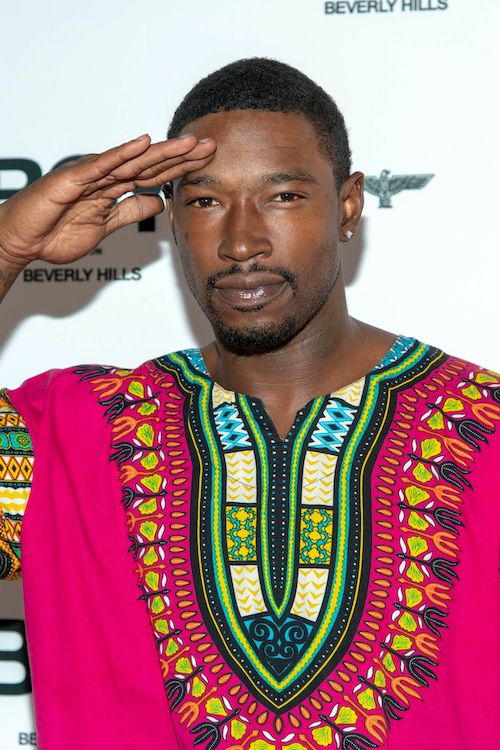 Another day, another Kevin McCall arrest. This time, the singer-songwriter got into an altercation with cops while at the courthouse dealing with his ongoing custody case with Eva Marcille. The wild details inside.
Kevin McCall pulled up at the Justice Center Tower in Fulton County, GA yesterday for a hearing in his custody case involving his and Eva Marcille's 5-year-old daughter Marley Sterling. Unfortunately, everything went extra left and his court hearing bred a NEW court case involving himself.
According to reports, Kevin flipped out on courthouse officials who told him he wasn't allowed to video inside the building. B-words were said, hands were caught, and stairs were tumbled down, and it ended with Kevin under arrest.
TMZ reports:
According to cops, they repeatedly told McCall he's not allowed to record video in the courthouse -- but he had his phone on, and was posting on Instagram Live as he walked through the courthouse. He refused to shut down the feed, and you could see him repeatedly calling a cop a b*tch and telling him to take off his badge and fight.

Cops say McCall swatted away a sergeant's hands, and when backup arrived to detain McCall, cops say he broke loose. They made a second attempt to detain him, and cops say that's when he and the sergeant fell down an escalator.
Foolery.
Now, Kev's facing all kinds of charges, including a felony since he allegedly assaulted a sergeant:
McCall was booked on 5 charges ... 4 misdemeanors -- obstruction of a law enforcement officer, terroristic threats, disorderly conduct and simple assault. He also earned himself one felony count ... criminal damage to property in the 2nd degree. That might be related to sarge's eyeglasses, which cops say broke in the fall.
It's definitely always some mess with this guy. It seems he's trying to rally some help from his fraternity brothers, including Ricky Smiley:
All men of #OmegaPsiphi I need 8!!! Help me reach @RickeySmiley immediately I'm in ATL on emergency business for my family

— Kevin McCall (@KevinMcCallJr) November 5, 2019
Eva Marcille is in L.A. this week guest co-hosting "The Real." She has previously asked, or begged, the court to block Kevin from getting custody because she describes him as "a ticking time bomb." She addressed his recent arrest on "The Real." Find out what she had to say about it below:
Photo: Shutterstock.com
​ ​
​ ​ ​