Blac Chyna's Mom Talks Finding Love On Her New Dating Show, Being Bisexual, Why She Likes Tyga Over Rob & More
​
Nov 08 | by _YBF
​ ​ ​ ​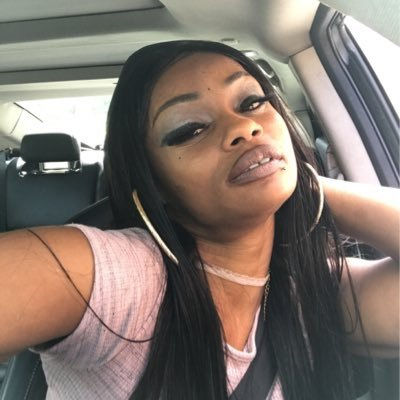 Someone gave Blac Chyna's mom Tokyo Toni the greenlight for a dating show and now she's spilling everything about her love and sex life. Everything she said about the show, her sexuality, and why she likes Tyga over Rob Kardashian inside…
Tokyo Toni – Blac Chyna's mom – is set to star in her own show after appearing on her daughter's reality show on Zeus. The same network decided to give Tokyo on her own dating competition show and we already can tell it's going to be doozy. Let's just say, we know Tokyo is going to bring the antics, especially since she loves doing the absolute most on social media for attention.
Tokyo stopped by "The Real" to chop it up with the ladies about her new dating show, titled "Tokyo Toni Looking For Love ASAP" where she shared what type of man she's looking for and her thoughts on commitment. Forget the fine dudes, Ms. Toni wants an "ugly and good" man, not a good-looking man. The reason? She said she has been married five times and they all were fine. She feels like if he's ugly, she doesn't have to worry about other women coming after him - even if he does have a charming personality.
On Tokyo's show, she'll get to pick from 15 people, including one woman because she's a bisexual woman (more on that in a minute). She said she ended up finding love on the show, however, she's "still a free agent" because "there's no wedding rings. And when there's no wedding rings, you're still a free agent. That even means to the point of a fiancée. Until you seal the deal," you're still single. Yep, even the night before you're wedding, you're still single until you say "I Do," according to her.
Watch the clip below:
Tokyo Toni also sat down with the hosts of the "The Rickey Smiley Morning Show" & "Dish Nation" to spill deets about her new dating show. Not only will she get to choose from a group of men, there's also a female featured on the show.
"Don't get it twisted, I'm also bisexual, so I have a girl on my show as well," she explained.
Tokyo revealed she hasn't had sex in three years, but when she does end up getting it in, it's going to go DOWN. Male, female...hell, she'd even be down to get it in with a transsexual.
"A transsexual. A tranny. I've seen girls and I've been like 'Damn, she looks good' and come to find out it's a tranny. So, I went both ways, right? It's still a guy in all actuality, but you look like a girl to the taste buds."
She said she's a "cold freak," so she would be down to try it out. Not only that, she said even if her guy was bisexual, she wouldn't be mad. As long as he's being honest with her and doesn't cheat, she doesn't have any problems with it. She would even be down to watch him have sex with another man.
While she would get down with a bisexual man and a transsexual, she prefers her partner to be black. She said she wouldn't date outside her race because she loves black men, specifically "duffle bag boys" (aka drug dealers).
"It's something about that black man I can't defer from. At the end of the day, if his hair is prettier than mine, no baby," she said.
Tokyo said she has good relationships with both of Chyna's children's' fathers, Tyga and Rob Kardashian. However, Tyga is her favorite. She said nothing is wrong with Rob, "He's just Rob." Apparently, their relationship isn't as good now as it was in the past, but she wants to bring the two families together. She said she and Tyga have a good relationship now and that they had a good time hanging out together during her grandson King's birthday party. If she could pick, she'd want Chyna to be with Tyga.
As for her relationship with Rob's mom/manager Kris Jenner, there isn't one, but she said she would love to kick it with her over "tea and crumpets."
"She needs to talk to me. We need to get these families together and get this thing right," she said.
As for her celeb crushes, she named 50 Cent, Young Jeezy, and all the plastic surgeons in LA because "that's where all the money is."
Tokyo played a game of "Hit Back or Hit Block" and shared which celeb she would Hit Back or Hit Block.
Brad Pitt? Nope. Trey Songz? Nah, "he's too soft." Terrence Howard? Yes, but only if he "sings that 'Hustle & Flow' song" to her. R. Kelly? "Oh yeah, I'm definitely hitting him back. I'mma treat him real bad. I'mma have him doing some things. I'mma do to him what he had them do to him." Wow.
Future? "Never because he was messing around with my daughter. Yeah, they was messing around. Stop it." Welp, if Chyna's Future tat wasn't enough confirmation there was a situationship, this is it.
As for Drake's dad Dennis Graham, she said his mustache scares her. "He's got some things built up in there hiding, I can't do nothing with him," she said.
Peep her interview below:
Well there you have it. Tokyo's dating show is going to be pure foolywang material. Will you be tuning in?
Photo: Instagram
​ ​
​ ​ ​