Nick Cannon Calls Keyshia Cole Her Boyfriend's Elder & Chick Was Not Having It – WATCH HER REACTION!
​
Nov 16 | by _YBF
​ ​ ​ ​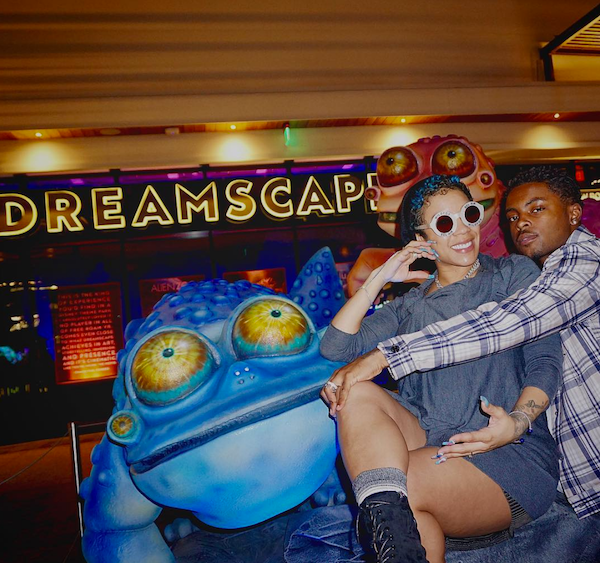 Nick Cannon almost took Keyshia Cole out of her square when he called her an elder...her boyfriend's elder. Watch it go down inside...
What you're not going to do is call Keyshia Cole and elder to her boyfriend.
While she may be 15 years older than her 23-year-old boyfriend/child's father Niko Khale, she will not be called his elder. The R&B singer, her man Niko and their kids will be starring in an upcoming BET baby special titled, "Keyshia Cole: My New Life." So, Keyshia and Niko are on the promo trail after recently welcoming their son in the world.
Keyshia and Niko stopped by Nick Cannon's Power 106 radio show "Nick Cannon Mornings" to chop it up about music, their new show, and their relationship.
Ish went left when Nick Cannon started asking Niko about dating musical "royalty," something he knows all about after his relationship/marriage with Mariah Carey, who is 11 years older than him.
Nick went so far as calling Keyshia Niko's "elder" and sis went off.
"I am not a f*ckin' elder!" she responded. "I am not his f*ckin' elder. No. Mariah's your elder. I am not his elder."
"And I embraced it. There was nothing wrong with being a younger man who was being molded and shaped by someone older. I learned so much from Mariah," Nick responded.
Watch it go down at the 12:30 minute mark:
By the way...
Keyshia Cole just showed off her new blonde cropped 'do. We feelin' it?!
You can watch the trailer to Keyshia's upcoming reality special HERE.

She's also kicking off a new talk show, "Fox Soul," soon. From the looks of it, it's not needed. But get your coins sis.
Photo: Instagram
​ ​
​ ​ ​