Jordin SPARKS A Discussion About People's Insecurities After Her Hubby's Eyebrow Raising Post With Another Female
​
Nov 22 | by _YBF
​ ​ ​ ​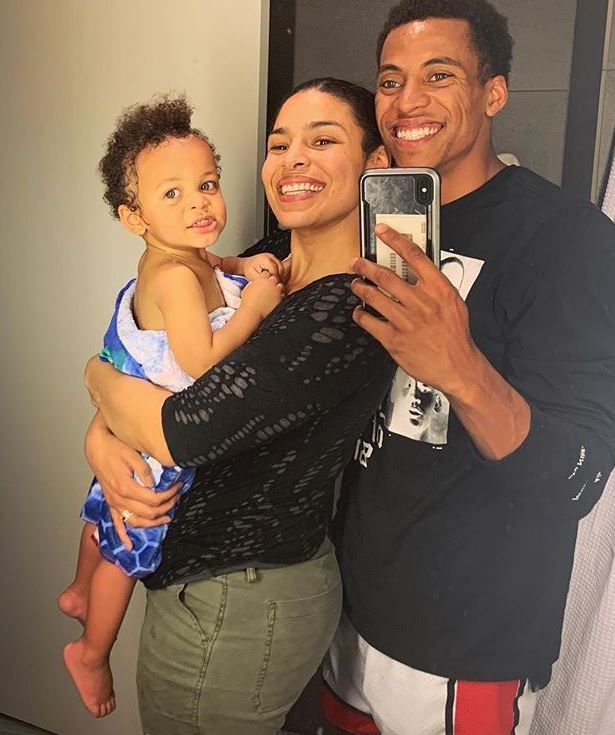 Jordin Sparks has a message for all the insecure folks who came after her husband Dana Isaiah for posting a picture of himself and another female on his Instagram. Find out what she said, and tell us if you agree inside…
When you're in a relationship, being secure with your position is a vital component of building a forever life with your man/woman. And that includes accepting people from your significant other's past. We're not talking about shady folks. Real, genuine friends, regardless if they're the opposite sex or not.
Singer Jordin Sparks had to give a quick relationship TED Talk on Instagram recently after fans started dragging her husband Dana Isaiah for an eyebrow raising Instagram post. Dana shared a picture of himself laughing alongside a woman named McKenna Roice (obviously, not his wife), who had her arm around his neck while out to dinner. He captioned the flick:
Not very many people can... 1). Get me out the house past 10:30

2). Get me to smile this big

3). Have me talking about high school

Shoutout to a real one
Based on the caption, the woman in the picture is very good friend of his that he has been cool with since high school. However, fans thought it was inappropriate for Dana to post another woman on his account, let alone a picture of another woman with her arm around his neck.
Here are some of the comments made under his post:
"He WON'T be online praising her this way! Tf! Jordan doesn't make him happy??"

"Idgaf. Sis, get your hand off my man period."

"Couldn't be me his caption seems overly friendly."
Well, the "No Air" singer hopped his comments to respond to those who have an issue with her husband's post.
"Y'all. Here's a message: if your significant other is making you cut off your really good, stand up, been there since forever friends, male or female...GET OUT. (Not talking about the friends that are toxic/frenemies, that's a problem and should be addressed.)," she wrote. "That's controlling/toxic and people are NOT objects you own. Again, people are NOT OBJECTS YOU OWN. Friends are super important for your well-being especially those that knew you before certain huge life changes happen. It's HEALTHY. I hope you all find someone that treats you like my husband and his friends do. They are truly the best. May the odds be ever in your favor."
She's right. As long as the person doesn't have ulterior motives, one shouldn't make their SO get rid of their good friends, especially folks who have been in their lives before you got with your SO. Your intuition will usually let you know when someone's no good.
The former "American Idol" contestant also commented, "Awww I love you both! She's such a treasure!"
Check it:
Jordin's good friend/"Glee" actress Amber Riley also chimed in on the post: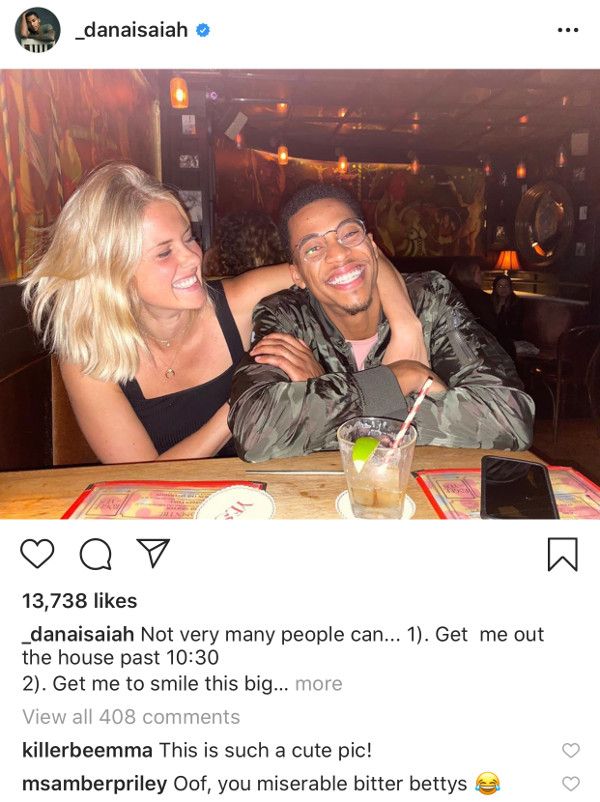 "Oof, you miserable bitter bettys," Amber wrote.
So, we have to ask: Would you feel a type of way if your SO put up a post like this? Share your thoughts in the comments!
Photo: Jordin's IG
​ ​
​ ​ ​