Jeannie Mai Reveals What Made Her Fall In Love With Jeezy & If Kids Are In Their Future
​
Nov 27 | by _YBF
​ ​ ​ ​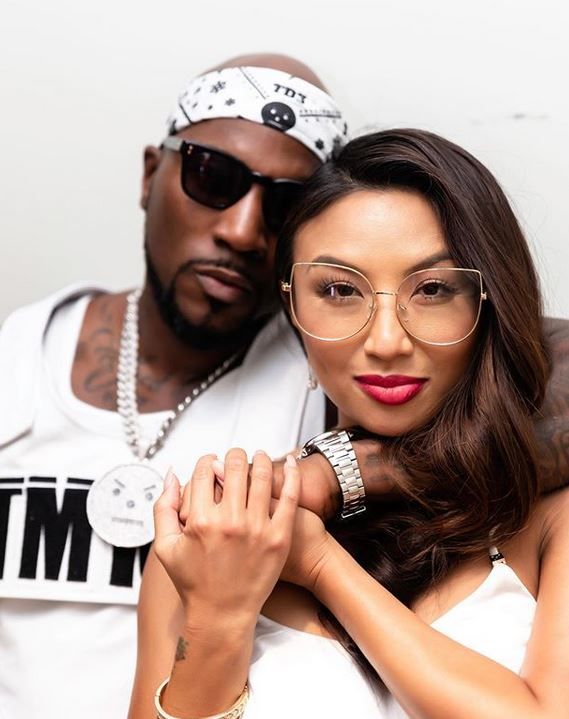 Jeannie Mai opens up about her relationship with Jeezy and shares what made her fall in love with him, how they connected and if kids are in their future. More inside…
Jeannie Mai and Jeezy are in love love.
"The Real" co-host and the Atlanta rapper have been in a relationship for about a year now, but they didn't tell the world about their coupling until August of this year. There were inklings that the rapper and daytime talk show host were dating (or at least talking) when they appeared in a photo all coupled up during her 40th birthday party back in January.
The happy couple made it official when they popped up arm-in-arm at the 42-year-old rapper's inaugural SnoBall charity gala. A week later, they made it Instagram official, so everyone knows its real.
Since then, the two have posted cute coupledom shots on their socials and their comments have been flooded by fans congratulating them.
Now, Jeannie Mai is opening up about what initially drew her to him…well what drew them to each other.
"We both went through enough in our life to connect on the understanding that love should feel safe, honest, and pure," Jeannie told PEOPLE. "Immediately that was a magnetic attraction. We are very attracted to each other's passions to serve. So because we have a mutual joy of having purpose, we're going to find a way to do that together."
Her new relationship is her first serious coupling since divorcing TV host Freddy Harteis after 10 years of marriage. They announced their split in October 2017.
In her new situation, Jeannie said they both make a conscious effort to make sure the other is "safe."
"I would say being responsible about making each other feel safe," she explained.
Jeannie revealed she has trust issues after she was sexually abused by a family member as a child. She told her mother about it when it happened, and her mother didn't believe her. In the past, she has opened up about the experience on her "Hello Hunnay" YouTube series and her "Listen Hunnay" podcast.
If you watch "The Real," then you know Jeannie has always been vocal about not wanting children. So, are children in the future for Jeannie & Jeezy?
"You're going to have to ask me when I'm not ovulating," she said while laughing. "I'm like too much emo, girl. I don't know what I'm saying right now on that topic. It's safer to just wait until this day had passed."

"I'm working on safe right now. Safe is the focus, yes," she added, before giggling. "And getting through this period. After this cycle."
Well, she didn't outright say no, so maybe she's having a change of heart.
Photo: Jeezy's IG
​ ​
​ ​ ​