'Star Wars' Actor Billy Dee Williams On Being Gender Fluid – 'I See Myself As Feminine As Well As Masculine'
​
Dec 01 | by _YBF
​ ​ ​ ​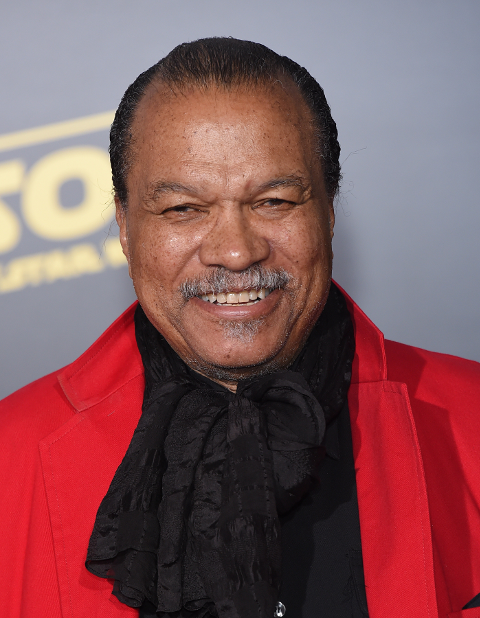 Star Wars actor Billy Dee Williams is opening up about his sexuality. More inside...
Actor Billy Dee Williams – who's best known for his role as Lando Calrissian in the Star Wars franchise – sat down with Esquire to talk about his legacy and he dropped deets about his sexuality, revealing he's gender fluid.
"I never tried to be anything except myself. I think of myself as a relatively colorful character who doesn't take himself or herself too seriously," the 82-year-old actor told the publication.
Billy Dee Williams reprised his role as Lando in Star Wars: The Rise of Skywalker, which hit theaters December 20, 2019.
"And you see I say 'himself' and 'herself,' because I also see myself as feminine as well as masculine. I'm a very soft person. I'm not afraid to show that side of myself," he continued.
You can read his full interview here.
"Atlanta" creator/star Donald Glover plays a young Lando Calrissian in Solo: A Star Wars Story. Writer Jonathan Kasdan confirmed the character is pansexual.
The Huffington Post reported:
So, given the opportunity to speak with father-and-son "Solo" co-writers Lawrence and Jonathan Kasdan, I asked them about Lando's possible sexual fluidity. Is he pansexual?

"I would say yes," Jonathan Kasdan emphatically said.

"There's a fluidity to Donald and Billy Dee's [portrayal of Lando's] sexuality," Kasdan continued. "I mean, I would have loved to have gotten a more explicitly LGBT character into this movie. I think it's time, certainly, for that, and I love the fluidity ― sort of the spectrum of sexuality that Donald appeals to and that droids are a part of."

"He doesn't make any hard and fast rules. I think it's fun," Kasdan said. "I don't know where it will go."
There you have it. Folks living their life with no worries. Love it.
Photo: DFree / Shutterstock.com
​ ​
​ ​ ​