Tristan Thompson Tries To Win Khloe Back With Lavish Gifts & A Promise Ring, Malika Haqq Is Weirdly Helping Him
​
Dec 02 | by _YBF
​ ​ ​ ​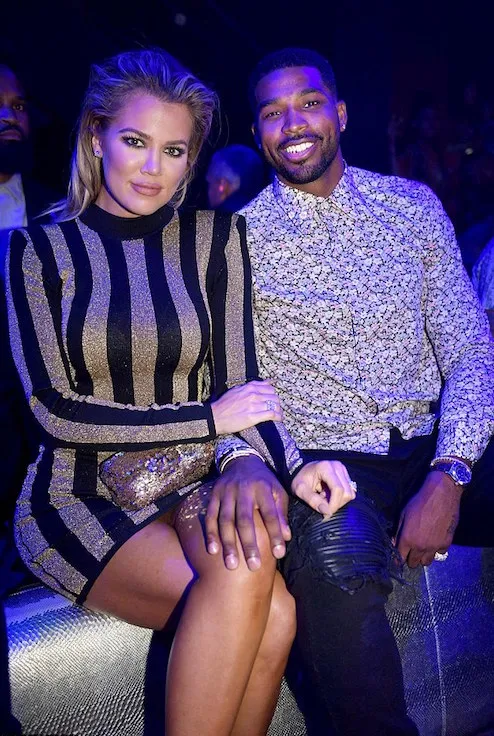 Tristan Thompson is trying his damnedest to win Khloe Kardashian back, sending her lavish gifts, including a "promise ring." And Khloe's BFF Malika Haqq is oddly helping him. More inside…
Tristan Thompson is laying it on THICK to try and win his ex-Khloe Kardashian back. And we wish her besties would mind their business just this one time.
During last night's episode of "Keeping Up With The Kardashians," the NBA baller gifted Khloe with a diamond necklace and then he laced her with a diamond "promise ring" in an effort to win her over. And get this, Khloe's best friend Malika Haqq joined in to make it happen. Oh?
So check it, in one of Khloe's testimonial interviews, she said a relationship is the last thing she's worried about doing with Tristan and the most she can handle right now is a co-parenting relationship for the sake of their 19-month-old daughter, True Thompson. Malika Haqq was the "middle man" who helped deliver the diamond necklace and ring to Khloe, following the cheating drama that went down back in February She put the gifts in Khloe's hotel room during a club appearance in Connecticut.
"[Tristan] asked for help to surprise you with something. … He wanted to give you something, do something nice for you," Malika told Khloe.
Khloe called Tristan on Facetime to thank him for the gifts and then said,
"You weren't this nice to me when we were together. Ever."
Welp.
The Kardashian-Jenners threw Khloe a 35th birthday bash and afterwards, Khloe reflected on a conversation she had with Malika and her boyfriend O.T. Genasis about possibly reuniting with Tristan.
"Malika and O.T. were like, 'I don't think it's over with you and Tristan." Khloé, however, dismissed all thought of a romantic reconciliation saying, "There's really nothing romantic between Tristan and I."
"Tristan is really trying to show he's sorry on a daily basis. … We're slowly moving into the right direction of being friends as well as excellent co-parents," she said.
Peep a clip from the episode below:
It's an interesting flex, to say the least. While he claims he's trying to make Khloe "feel good," it seems like he's moreso trying to make salvage his his image and gaslight her into getting back with him. Y'all know that's his specialty.
What do you all think?
Photo: INF
​ ​
​ ​ ​