THE UNMITIGATED GALL: George Zimmerman Is Suing Trayvon Martin's Family For $100 Million
​
Dec 04 | by _YBF
​ ​ ​ ​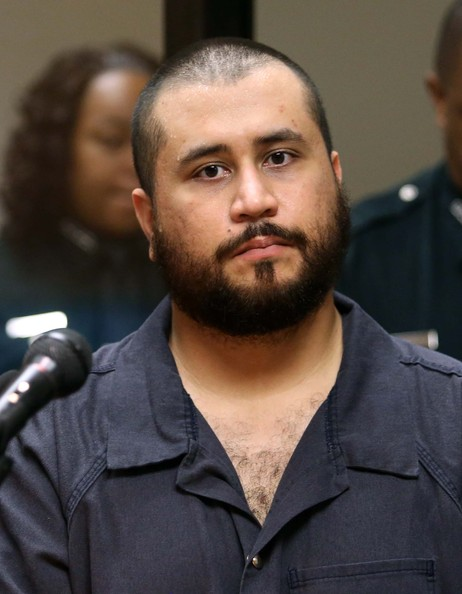 George Zimmerman is reportedly suing Trayvon Martin's family and other people involved in his murder case for $100 million. The unmitigated gall of it all. Details inside…
George Zimmerman – the overzealous neighborhood watch volunteer who was acquitted in the death of unarmed 17-year-old Trayvon Martin after a fatal shooting in 2012 – has a lot of nerve.
Every since he was acquitted in March 2013, he has been acting a pure fool – like copping domestic violence charges and restraining orders – but THIS takes the cake. This fool is reportedly suing Trayvon's family, prosecutors and others involved in the murder case for $100 million because he claims they "rested on false evidence."
He's being represented by right-wing legal advocate Larry Klayman. The suit was filed in Polk County Circuit Court in Florida Wednesday and it names Martin's mother, Sybrina Fulton, as the lead defendant. She became a national figure in the wake of her son's death. If you haven't heard, Trayvon's mother is running for Congress in Florida's District 1.
The Miami Herald reports:
The suit in Polk County Circuit Court cites information in a documentary about the case that accuses the Martin family of engineering false testimony.

The suit seeks $100 million in civil damages, alleging defamation, abuse of civil process and conspiracy. A copy of the suit was distributed to media Wednesday by the movies' director, Joe Gilbert. The case does not yet appear on the online docket of the Polk court system.
Zimmerman and his team are set to host a press conference Thursday afternoon at the Coral Gables Art Cinema to coincide with a film screening there. The documentary – directed by Joel Gilbert - is called The Trayvon Hoax: Unmasking the Witness Fraud that Divided America.
The lawsuit presses the Zimmerman version of events, with allegations of efforts by the Martin family to produce a false narrative through dishonest accounts from witnesses. The suit also names prosecutors in the Zimmerman case, alleging false prosecution, as well as book publisher Harper Collins over the October release of "Open Season: Legalized Genocide of Colored People." The book is by Ben Crump, who represented the Martin family. Crump is also named in the suit, which states all defendants "have worked in concert to deprive Zimmerman of his constitutional and other legal rights."
Klayman also revealed that Zimmerman now lives in Polk County and faces daily threats and suffers from PTSD. Sounds like a penance compared to the death Tayvon is experiencing, especially when you simply were mad you were losing a fight you started, so you shot him dead.
This man - who most still see as a murderer despite what the jury ruled - is suing the family of the person he took off this earth. We can't.
Photo: Getty
​ ​
​ ​ ​