There's About To Be More Of Tanqueray's Tales Coming Down The Pipeline & We're SO Here For The Laughs
​
Dec 04 | by _YBF
​ ​ ​ ​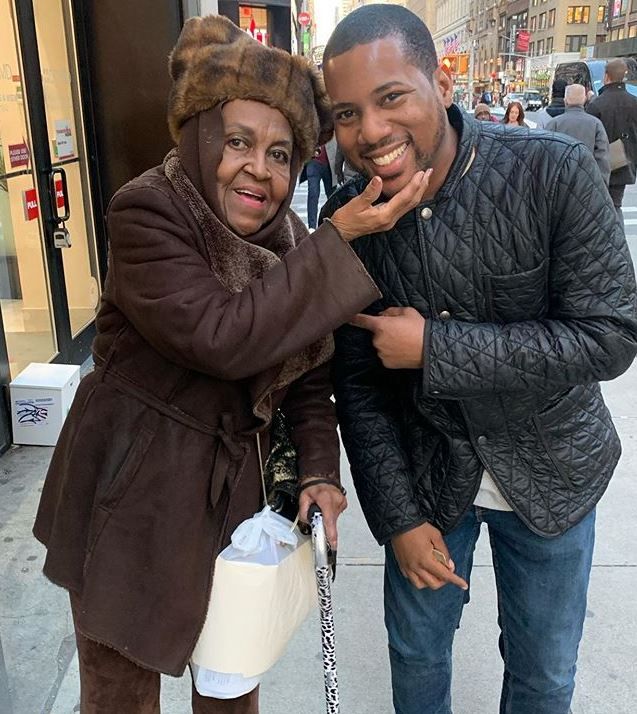 An unfiltered look as life as a stripper in the 1970s is coming and we're here for it. After Tanqueray's real-life stories went viral, she's gearing up for a new project to share more with the world. Go inside to find out how you can catch up on more of Tanqueray's Tales inside…
The Internet lost it when a story told by a former stripper named Ms. Stephanie aka Tanqueray went viral after it was posted on Brandon Stanton's Humans of New York blog/Instagram. Honey, Ms. Tanqueray instantly went viral after she shared some shocking, yet funny, details about her life as a stripper in the 1970s. And the hashtag #RealFish was born.
The first line of her story instantly draws you in, leaving you itching to learn what happened next.
"My mom threw me out of the house at seventeen for getting pregnant, then had me arrested when I tried to get my clothes," she shared. "Then she f*cked the head of parole to try to keep me in jail."
LAWD!
Ms. Tanqueray shared how she ended up getting out of jail and securing a scholarship to the Fashion Institute of Technology. She said she hated it, but it helped drive her real passion, which was designing clothes and costumes for strippers and porn stars in the old Times Square. One night, she said she was mistaken for a transsexual and the last line of her story took us OUT.
"So I had the best wardrobe: mink coats, 5-inch heels, stockings with seams up the back. I looked like a drag queen, honey. One night a Hasidic rabbi tried to pick me up because he thought I was a tranny. I had to tell him: 'Baby, this is real fish!"
We die! Read her full story above.
She shared two more stories that captivated readers about her past with mobsters and former presidents. Check them out below:
Now, we're about to get MORE of Tanqueray's Tales! And we're so here for it.
Ms. Stephanie's publicist JDot of the JDot Agency told PageSix while she has been offered book and documentary deals, she wants to launch a podcast. YASSS! That's perfect.
"She said she's been approached by everyone you can imagine — from book deals to movies to documentaries," he said. "She's going to shift her attention first to a podcast. She said it seems most ideal because she's a storyteller. We talked for about an hour before she got on the bus."
"She used the exact same colorful language that was in the blog post." He said that Tanqueray "told us about the places she frequented and how people would go to these places to do things they couldn't with their spouses, like S&M and cross-dressing."
In an Instagram post, JDot shared how he met Ms. Stephanie in Chelsea earlier this week.
"I'm still in awe. A story too good that I just had to post this," he wrote. "And the story goes a little something like this. Just wrapped lunch with @fatal_ice and as soon as we leave Panera Bread, I look to my left and who do I see? 'Is that her?' I say. Ace says 'hold up, is that who I think it is?' And she says, 'yup it's me!'"

"Today was nothing short of EPIC," he continued. "We spent a little over an hour talking with her about everything you can imagine. Just imagine all the stories you've read Brandon highlight on @humansofny times two. This lady is so EPIC and truly a living LEGEND."
We'll def keep you posted when her podcast is launched!
JDot also hinted at getting her a TV/movie deal after she launches the podcast.
Photo: JDot's IG
​ ​
​ ​ ​