Taylour Paige's Boo Jesse Williams Joined Her For 'ZOLA' Premiere At 2020 Sundance Film Festival + Viewers RAVE Over The Twitter Tale & It Gets SOLD!
​
Jan 28 | by _YBF
​ ​ ​ ​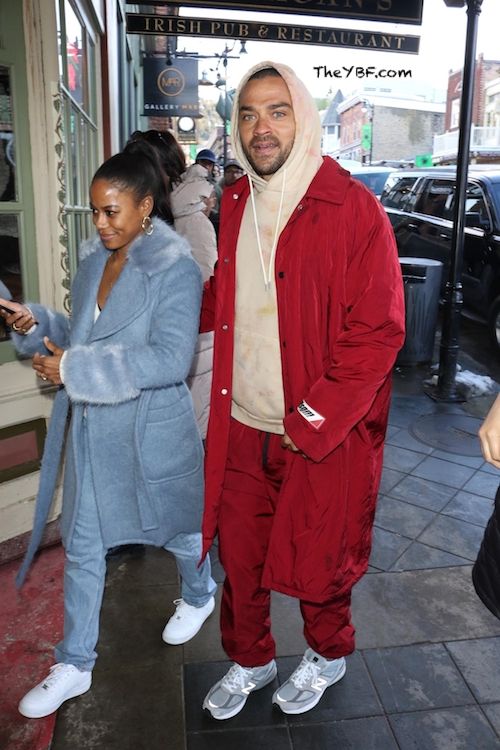 Taylour Paige: "Babe, my movie ZOLA is premiering at this year's Sundance Film Festival."
Jesse Williams: "Say no more."
Peep pics of the couple making their rounds in Utah for the Sundance Film Festival, plus viewers' reaction to the Twitter tale-turned-movie ZOLA inside…
The greatest Twitter story ever told has been transformed into a film titled, ZOLA.
A story shared by a stripper named Zola went viral in 2015 and now, it's a whole movie.
Former "Hit The Floor" actress Taylour Paige plays the lead in the A24 indie studio film titled, ZOLA. The film premiered during the currently running 2020 Sundance Film Festival in Utah recently, and Taylor's man, Jesse Williams, was right by her side to show support.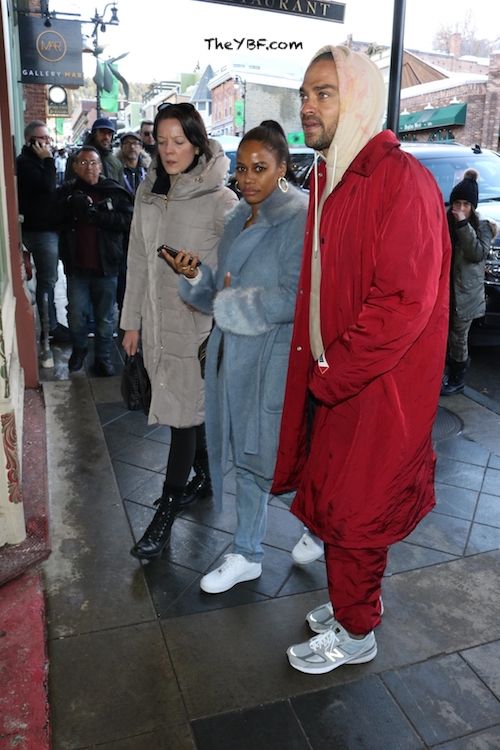 Last year, Taylour was Jesse's plus one at Sundance while he was promoting his movie, Selah and The Spades. That's when they first sparked dating rumors. This year, he's supporting her new flick – and also speaking on the "Digital Aerosol and the Re-imaginarium" panel, which goes down today.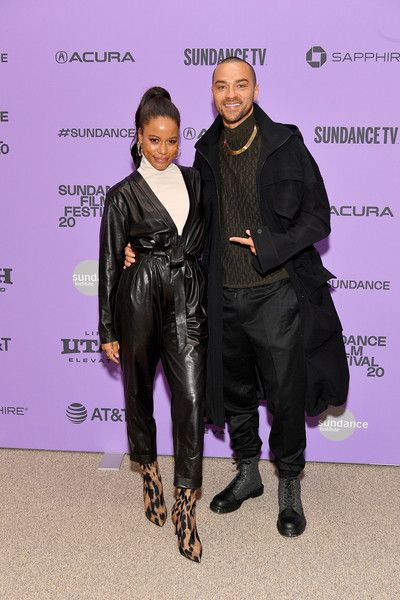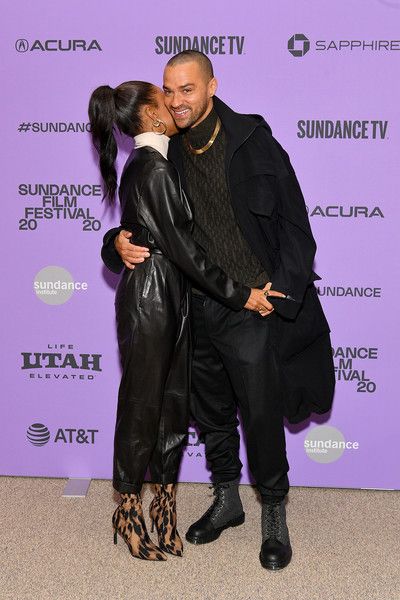 WHOOOHOOOO CONGRATS QUEEN @TaylourPaige #Zola Premiere!! @sundanceorg #SundanceFilmFestival

| Stories @iJesseWilliams pic.twitter.com/4XjeYKcjqe

— Sarah&Jesse/Japril'soldiers (@japril_soldiers) January 24, 2020
We see you Jesse....stanning out for your woman.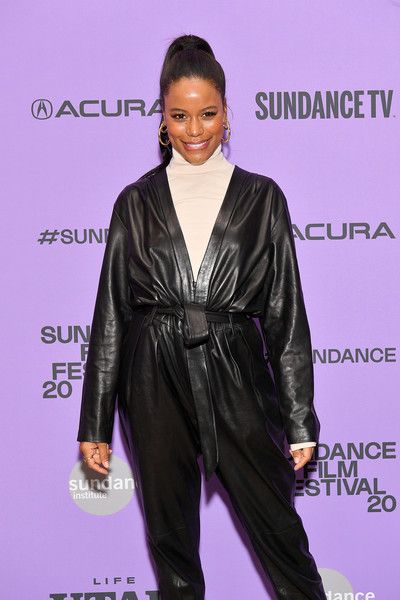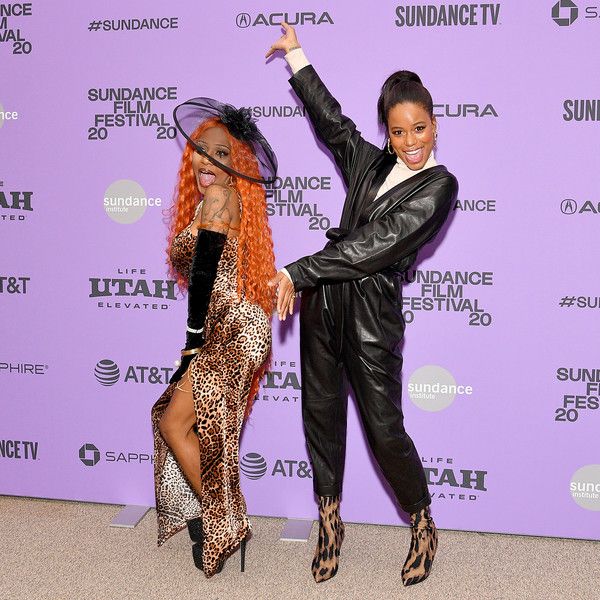 In case you forgot how ZOLA came about, a woman named Aziah "Zola" King hopped on Twitter one day to share an epic story about her cross-country road trip with a chick she had recently met in a restaurant (where she was a waitress) named Stefani. They ended up vibing over pole dancing and then embarked on a road trip to Florida to get money dancing in the clubs. Somehow they got into "sex work" and she detailed all the insane things that happened, including kidnappings, shootings, drugs, and even an attempted suicide.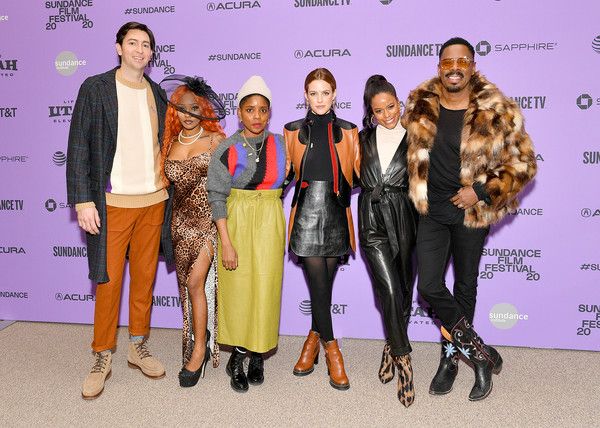 Now, her story has come alive, written by Janicza Bravo and playwright Jeremy O. Harris. Janicza is also the director. The film also stars Nicholas Braun, Colman Domingo and it was produced by Christine Vachon, David Hinojosa, Vince Jolivette, Elizabeth Haggard, Dave Franco, Gia Walsh and Kara Baker.

By the way, former "The Chi" star Jason Mitchell joined the project in 2018, before he was fired by "The Chi" and dropped by his agent following serious misconduct accusations. And yes, he's still in the film:
Jason Mitchell appearance in #zola was a bit shocking #subdance2020

— Kathia Woods@sundance (@kathia_woods) January 24, 2020
Huge line and buzz for ZOLA. Where were you all for Lemon, huh, punks? Anyway, prob the first movie based on an epic tweet thread, and it's really hard to go wrong with Jason Mitchell, Riley Keough, and Cousin Greg as a cuck in a Fred Durst chin strap. #Sundance

— Vince Mancini (@VinceMancini) January 25, 2020
My only reservation with ZOLA is the inclusion and role Jason Mitchell. Janicza Bravo makes so many keen and hilarious decisions, but his portion of the film is uneasy.

— Robert Daniels @ Sundance (@812filmreviews) January 24, 2020
ZOLA leans into the A24 vibe. It's zany, but fits the source material acutely. There's some editing choices in the 2nd half that doesn't do the film any favors. And Jason Mitchell plays a part that should've been cut, to keep it a buck. #Sundance2020

— Joi Childs @ Sundance (@jumpedforjoi) January 24, 2020
Again, he joined the film before all of his drama came out.
After peeping the flick during Sundance, folks hopped on Twitter and raved about how good it is:
#ZOLA was batshit wild and I fucking loved it. Janicza Bravo's direction is bold and inventive. Nicholas Braun/Cousin Greg's hilarious supporting turn is a Choice with a capital C. @A24 has something special here with another one for the art house Florida catalogue #Sundance2020 pic.twitter.com/BwhvWjFpDV

— Donny Sheldon @ Sundance 2020 (@dtfinla) January 24, 2020
Janicza Bravo's #Zola... what a completely enthralling film. A wild ride full of stressful, thought-provoking moments and endearing characters. To say this is a film made for Twitter is an understatement in the most positive aspects. @A24 #Sundance2020

— Cole @ sundance (@thecolefowler) January 24, 2020
Zola is the REAL DEAL. I've long known that Taylour Paige is a GD Star and Janizca Bravo is so smart and funny from her writing down to the tiniest aesthetic details.

— Kerensa Cadenas (@kerensacadenas) January 24, 2020
ZOLA - Led by a breakout performance from Taylour Page and a scene stealing Colman Domingo, writer/director Janicza Bravo created a funny, shocking, utterly insane Floridian nightmare with a unique vision and style. This is a movie everyone will talk about!#Sundance2020 #Zola pic.twitter.com/71zvcHR1jZ

— Kevin Wozniak (@kevflix) January 24, 2020
"The space I feel most comfortable in is stressful comedy." Janicza Bravo with cast & crew following the world premiere of #Zola at #Sundance. pic.twitter.com/4Cv3Z6ZJSU

— The Film Stage (@TheFilmStage) January 24, 2020
Actress Jackee Harry loved it too:
The premiere of #Zola - The movie based off a wild Twitter story posted a few years ago - went down at #Sundance, and #Jackee's got jokes. https://t.co/LUZ2QNZSLv pic.twitter.com/VVCkI3nd9n

— YBF CHIC (@TheYBF) January 25, 2020
According to Deadline, ZOLA was sold to Sony Pictures Worldwide Acquisitions, however, it hasn't been picked up to be distributed in North America (yet):
A24's Zola has sold the Sundance pic's international distribution rights to Sony Pictures Worldwide Acquisitions (SPWA). SPWA will distribute the film in all territories except North America, China and Japan. VVS films has also acquired distribution rights in Canada. A24 is planning a summer release of the film.
Now, they just need to sell to someone stateside so we can see this epicness over here. Hello, Netflix?! Get on this one STAT!
Photos: Backgrid/Getty
​ ​
​ ​ ​