SOMEBODY GET BOBBY LOVE A MOVIE DEAL, STAT! Escaped Convict Turned Family Man Tells 'Humans Of NY' How A 40-Year-Old Secret He Kept From His Wife Almost Ruined Their Lives
​
Feb 07 | by _YBF
​ ​ ​ ​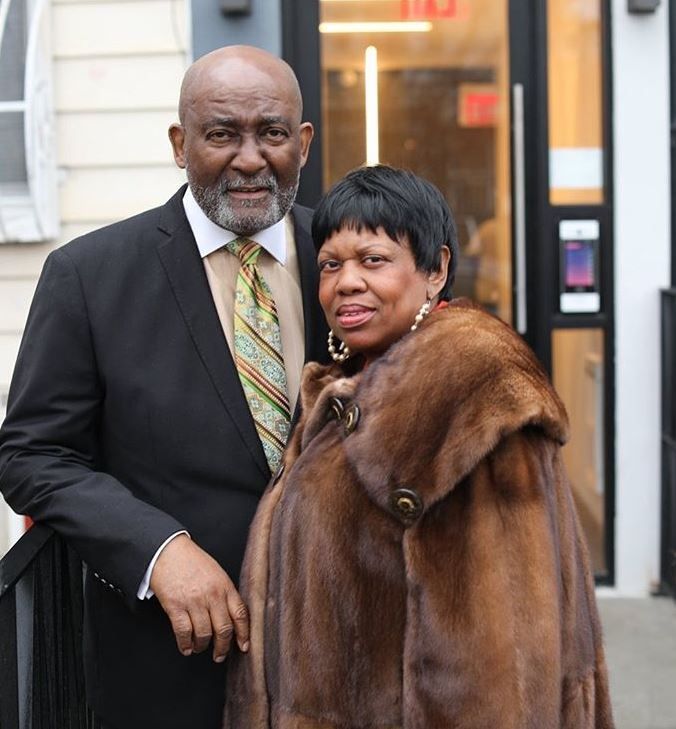 Bobby Love – aka Walter Miller – and his wife Cheryl Love share how a 40-year-old secret almost ruined their lives in the newest Humans of New York Instagram posts. Get a peek into how it all almost came crumbling down in an instant inside….
This was the best story roll out we've seen on the 'Gram in a while, and it even had celebs like Jennifer Garner commenting on every post in shock and suspense.
Bobby Love and his wife Cheryl Love lived a good life together. They were married for forty years and raised four children. However, they're happy home almost came tumbling down after the police showed up at their home one morning.
In 2015, Cheryl Love was making tea in the kitchen of her Brooklyn home when someone came knocking on her door. She opened the door and was met with a heavy police presence, including the FBI.
At first, Cheryl didn't think much of it because there was a "crazy lady that lived next door, and the police were always checking up on her." So, Cheryl assumed they had the wrong home…until she realized they were exactly where they wanted to be.
The police and FBI agents hauled her husband Bobby Love away. But why? Well, Cheryl learned about a 40-year secret her husband had kept from her. Bobby Love was actually Walter Miller – a small time bank robber who escaped from a North Carolina prison and had been on the run since 1977.
"I heard them ask: 'What's your name?' And he said, 'Bobby Love.' Then they said, 'No. What's your real name?' And I heard him say something real low. And they responded: 'You've had a long run,'" Cheryl shared with Humans of New York.
Humans of New York is a blog that shares crazy stories told by New Yorkers about their lives. Remember the story told by former stripper Ms. Stephanie aka Tanqueray? If not, get her story HERE.
Back to Bobby…
Before Bobby and Cheryl met, the convict-turned-family man was one of seven kids. His mother had a hard time keeping him under control because she had so many kids, so he was out in these streets acting up. He used to steal purses from unlocked cars and he stole government checks out of mailboxes. One day, he got caught stealing from the band room at school and was sent to juvenile detention.
One day, he decided he would escape from prison and that's what he did. He followed some train tracks from North Carolina to Washington D.C. and ended up moving in his with brother. He enrolled in a new high school and everything was seemingly good.
Bobby started hanging with a group of kids who would drive to North Carolina to rob banks since they had less security. They got away with it a few times, until one day they robbed a bank that had a silent alarm and the cops met them in the parking lot. While trying to escape, he got shot in the butt and he woke up in a hospital bed.
Bobby went to court and a judge sentenced him to twenty-five to thirty years in prison. He was sent to a maximum security prison called Central Prison. He eventually escaped by flinging open the rear exit of a prison transport bus, hopped on Greyhound bus (thanks to a man who bought him a ticket) and made his way to New York.
While on the bus to New York, a woman was making small talk with him and asked him his name.
"She asked me my name. I thought for a moment, and said: 'Bobby Love.' And that was the death of Walter Miller," Bobby told Humans of New York.
Bobby made it to New York in November 1977 with $100 in small bills, a single pair of clothes and a brand new name. Bobby was able to get a social security card and then a driver's license thanks to a few people who "overlooked" documents he didn't have. He ended up getting a job in the cafeteria at Baptist Medical Center and that's where he met Cheryl.
Bobby NEVER told Cheryl about his past (even though his family encouraged him to) and he said she never really pressed him about it. They got married in 1985 and raised four kids together.
Throughout their marriage, Cheryl said she felt something was missing. There was no affection in their relationship even though the sex was amazing. By Christmas 2014, Cheryl had "reached the end of my rope" and she prayed God would change her husband's heart. That was a few weeks before the arrest went down.
The life Cheryl knew came crashing down right before her eyes when the police showed up at her Brooklyn home.
"Bobby's arrest was all over the papers," Cherly said. "It seemed like the whole city was laughing at me. People at church would pull me aside, and whisper: 'You knew about this right? You had to know.' But I never knew. Forty years of marriage, four grown children, and I never knew. How could I be so stupid? I wanted to hide. I wanted to disappear."
Mrs. Love said she knew she loved Bobby when she realized she still wanted to comfort him during this time. However, she wasn't going to continue to accept the bullsh*t.
"The whole world knows now. We've got no secrets. But I think this whole mess was for the better of things: better for me, better for the kids, and better for Bobby. He doesn't have to hide anymore. He can look at me when I'm speaking. Not only that, he's hearing me too. My voice is heard. I used to walk on eggshells. I used to just go along. But I told him one thing. I said: 'Bobby, I'll take you back. But I'm not taking a backseat to you no more.' Because I got my own story to tell. I can write a book too. I might not have escaped from prison, and started a whole new life, and hid it from my family. But I forgave the man who did,'" she shared.
Bobby was extradited back to North Carolina where his sentence was later paroled. He was released from prison in 2016 – less than a year after the feds picked him up. His release made headlines too.
The 69-year-old has since changed his name to Bobby Love legally and is focused on trying to put his life back together…with his wife.
Gotta love it!
Photo: Brandon Stanton/Humans of New York
​ ​
​ ​ ​